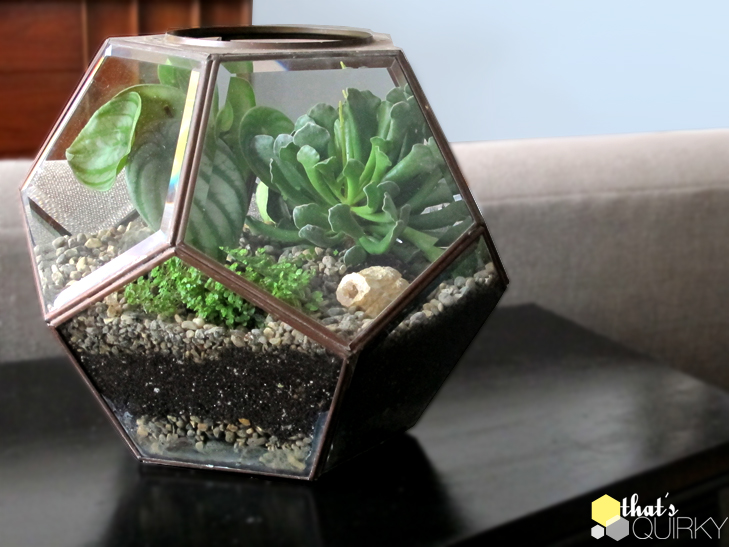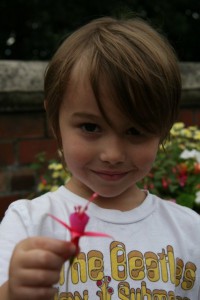 With the end of the school year in sight, it's time to think about teacher gifts for your children's tireless educators. Teachers have one of the toughest jobs on the planet. Each September, families hand over their children, and entrust teachers to nurture, enrich and fill their minds with knowledge and responsibility to help prepare for the world.
How do you show your appreciation and gratitude? Whether you'd like to give a homemade gift or something practical, or you're charged with buying or creating a gift from the whole class, we have thoughtful gift ideas that will go easy on your time and budget.
Group Teacher Gifts from the Class
If you're the lucky parent charged with collecting contributions and choosing a class gift for the teacher, choose a collectively built gift that's simple and sure to be loved. Choose a theme and assemble a gift basket or package that everyone in the class can contribute to fill.
To avoid the flurry of email communication that can flood your inbox when coordinating for a large group, rely on services such as Sign Up Genius, which will handle a lot of the coordination and help avoid duplicate purchases. To hold all the loot, use a cute bag or tote, which you or another family in the class can contribute.
Here are cute ideas for the class-contributed contents for a summer-themed package: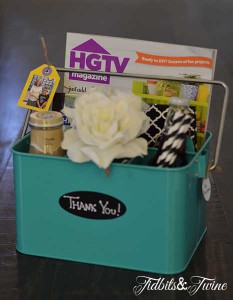 Beach towel
Gift certificate for Mani/pedi
Magazine
Paperback book
Journal
Small photo album
Insulated tumbler and drink mix
Sunscreen
Lip balm
Summery nail polish
Gift card to department store, a sunglasses or sport store
Monogrammed Frisbee
Cute drinking straws or drink stirs
Cocktail napkins
Reusable ice cubes in a fun summer shape
Outdoor tumblers and a pitcher
Deck of cards or a game
Quick and Easy "Homemade" Teacher Gifts
Looking to go beyond a store bought gift, but have less time than inspiration? Rather than tackle a big DIY project, you can add an extra, homemade touch to a store-bought (or homegrown) gift of flowers or a potted plant. Personalizing an always appreciated gift of green shows you've gone the extra mile to show you care. Here are three sweet and simple ways to embellish a potted plant or bouquet of flowers.
1. Chalkboard Pot from The Idea Room on Skip to My Lou you can customize with a personal note to your child's teacher.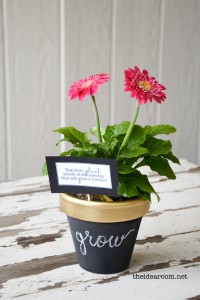 2. Handmade Container from Love of Family and Home.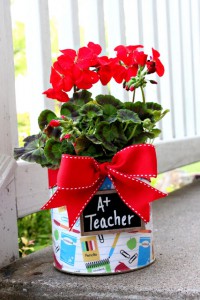 3. DIY Succulent Terrarium from That's Quirky.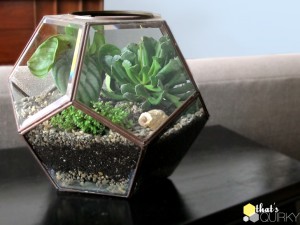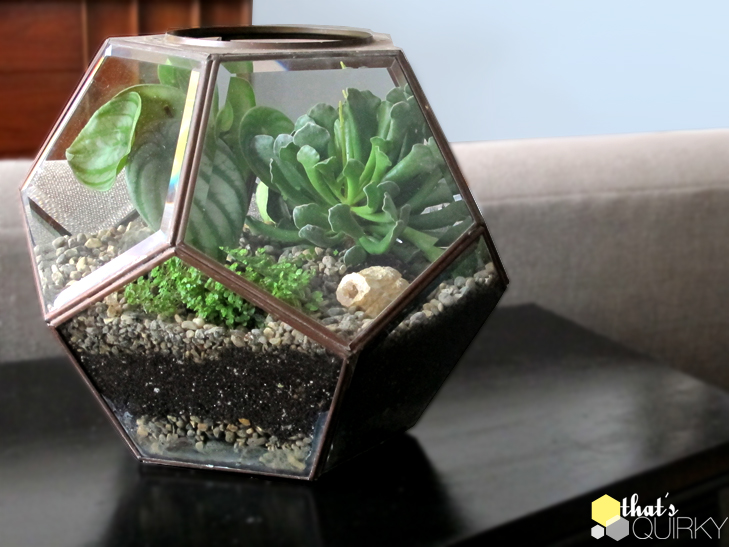 Picking Up a Practical Teacher Gift and Packaging It Just Right
Save yourself the agonizing and shopping for the perfect gift. Nothing is more useful to a hardworking teacher on a limited salary than a gift card to a favorite store, café or restaurant. A gift card allows him or her to splurge or spend as they like. These fun, free gift card holders to print will personalize a gift that may seem a bit impersonal. There's one for coffee, a book store, the movies and good ole Target.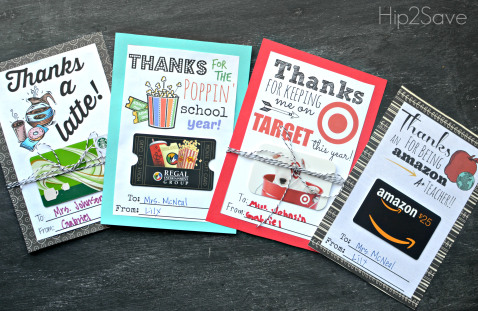 No matter how you choose to thank your child's teacher, remember that a personal note of thanks from you and your child is often the most important gift of all. Find the perfect babysitter for summer break at UrbanSitter.