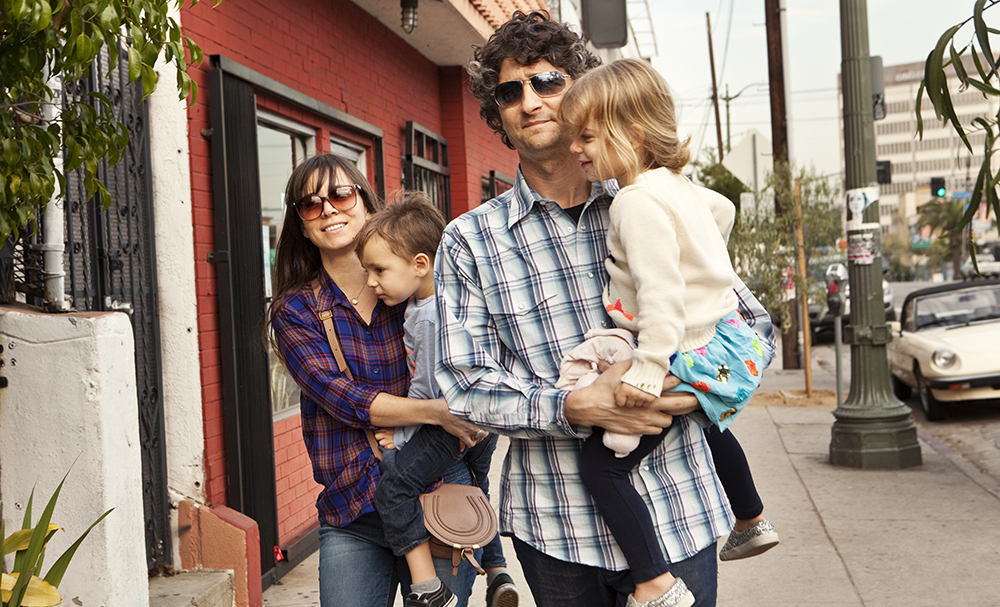 By Dawn Van Osdell
From their whirlwind business beginnings nearly five years ago, Tony and Amy Yanow took inspiration from an unlikely but apt quote from George Orwell: "The Puritanical nonsense of excluding children and therefore to some extent women from pubs has turned these places into mere boozing shops instead of the family gathering places that they ought to be."
Parents to three-year-old twins Chloe and Hudson and Tony's 12-year-old daughter, Marley, the Yanows own and operate a now-burgeoning craft brewing mini-empire. Quite possibly, they hold exclusive rights on being the only pub owners in the country who've found a way to integrate family, wholesome food, and craft beer so that it all functions as one great, organic whole. "Business and family, together, have become a way of life for us," says Tony.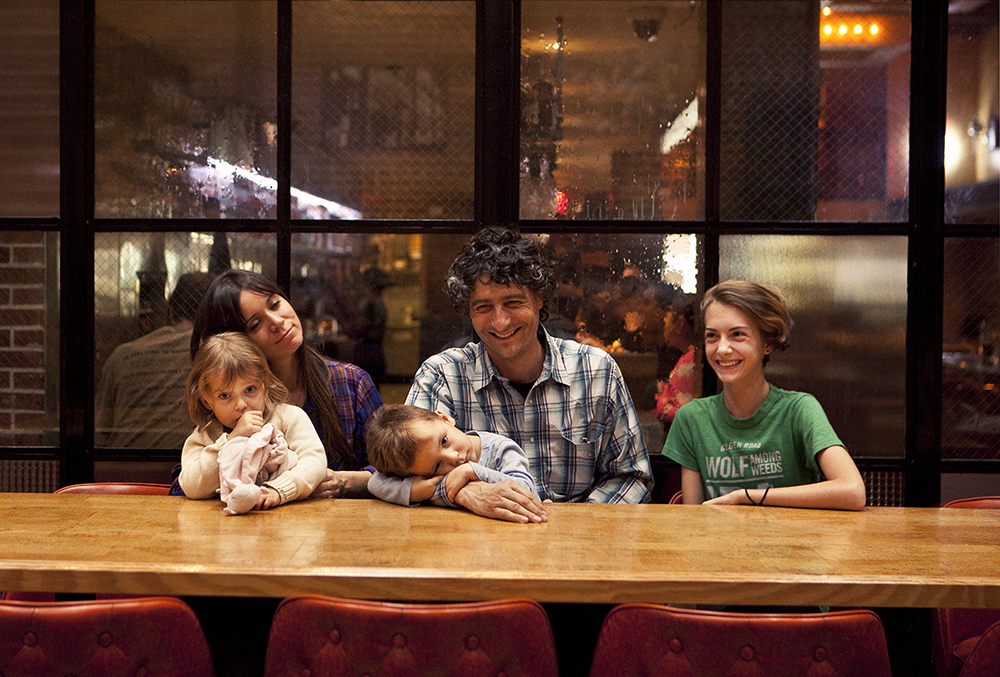 "Love brought me to the eastside of LA, which felt like a different country— and with the traffic, was nearly as far as one," recalls Amy of her move six years ago from LA's westside to be with Marley and Tony, who hails from Canada. She's constantly surprised by the gems she's still finding in the cluster of small neighborhoods that make up the family's laid back, hilly community of Los Feliz and nearby areas—including a kid-friendly bowling alley, X-Lanes, right next door to one of their family's favorite vegan lunch spots, Shojin, in Little Tokyo. "It's a much more urban area, here, and so well-suited for family life," she says of Los Feliz's proximity to downtown LA and its many dining and entertainment options.
The Yanow's home is an urban oasis, tucked away from the grit of city streets. It's outfitted with a yurt, which houses the family's home gym. And it's just a short jog from the area's greenway, Griffith Park—which, conveniently, links their house and all three of  their three businesses. "It's a jewel of LA; everyone with kids knows it," Amy says of the park. "There are trails to hike, a huge lawn for kids to play on, the observatory, haystacks and pumpkins in the fall. It even has a view of trains—Travel Town—for my train-obsessed son." She says the park is a fantastic way to entertain her kids without spending a dime, right in her very own backyard.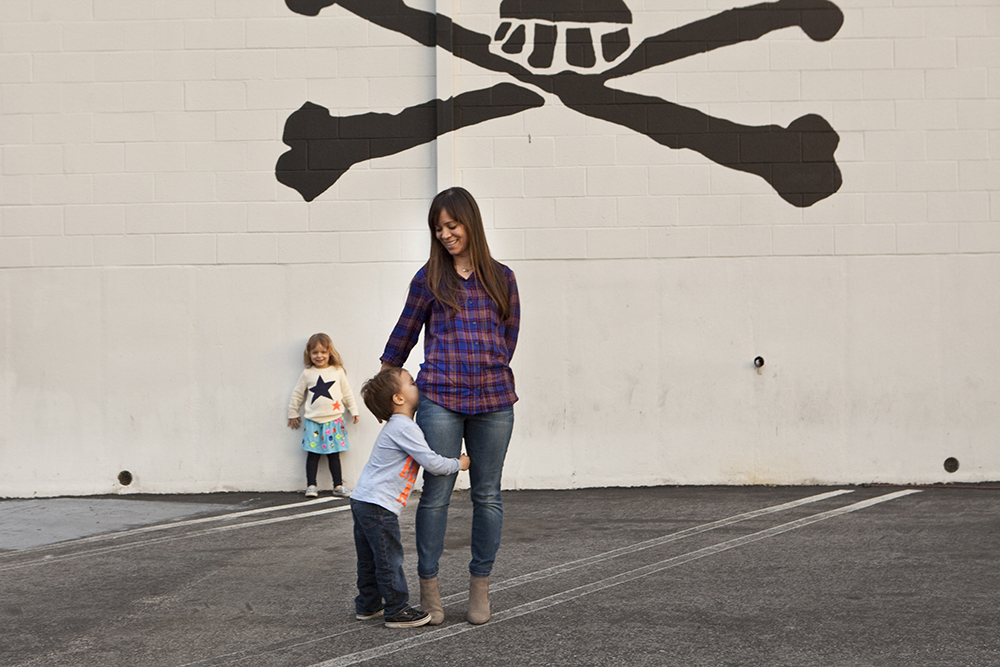 Another source of local, family entertainment: roller derby! The Yanows are die-hard fans, supporting Marley's LA Junior Derby Dolls team, both bodily from the stands on game days, and more practically through their businesses, as the women's team's corporate sponsor.
When it's time to go to work, Amy says, "The kids love to go to the restaurants with us." Although their eateries are famous for their expertly compiled local beer lists and menus aimed at the late-night crowd, they're also super kid-friendly and reflect the values the Yanows find meaningful in their personal lives. Tony's Darts Away is beloved for its board games, and has also earned accolades for thoughtfully sourced menu items the Yanows have added since they took ownership in 2010. Namely, an impressive selection of sausages—at least a half dozen of them vegan.
Mohawk Bend, an old Echo Park movie theater the Yanows have transformed into a sleek, industrial-modern gastro pub, has generated buzz on sites like Yelp and UrbanSpoon for its vegan Buffalo Cauliflower as well as for nowhere-near-vegan options like chorizo-stuffed Medjool dates wrapped in bacon. "It's packed with night owls who come in the late morning hours but before they wake up, it's absolutely perfect for families, with no wait for a table," says Amy.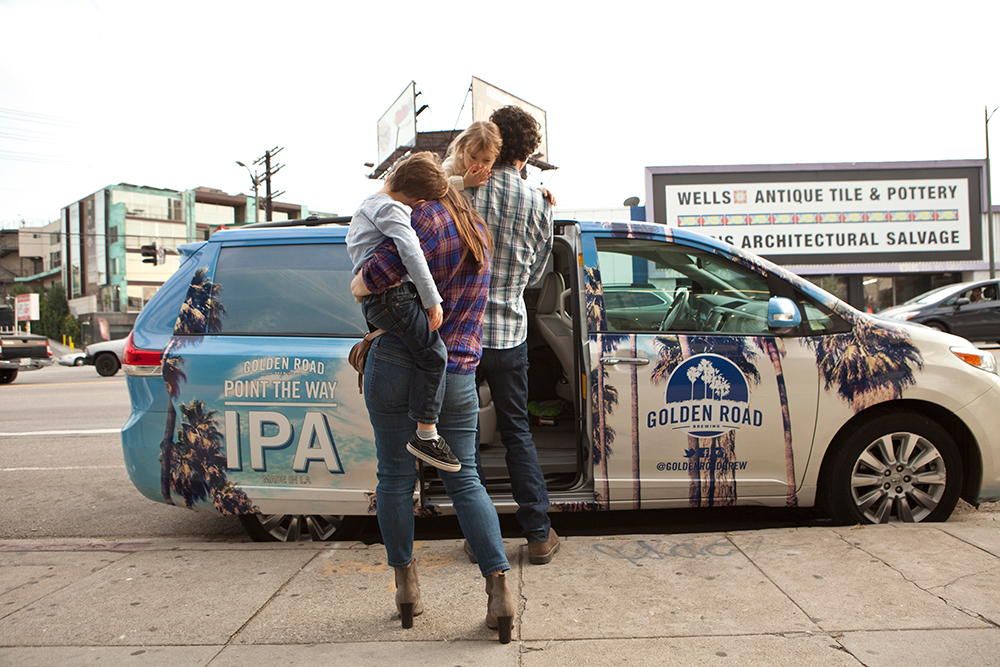 The Yanow's most recent establishment, Golden Road Brewing in LA proper, which Tony co-owns with Meg Gill, is also designed to draw families, luring Mom and Dad in for a Point the Way IPA, and kids with lawn games, like corn-hole, set up in the side yard. All three eateries (at least possibly responsible for GQ Magazine naming LA one of the top five beer cities in American in 2012) have well-rounded kids' menus that go beyond fried chicken fingers, including fresh fruit and simple pasta options.
In case you haven't guessed it by now, the Yanows keep a vegan household (and at least a partially-vegan business), "for ecological reasons and because we like the way we feel eating plant-based foods," Amy explains. She was raised vegetarian, and returned to the lifestyle after a brief burger rebellion. Their younger kids don't know the word vegan, though, and aren't strictly held to the diet. "We downplay it," Amy says. "If they go to a birthday party and everyone is eating cheese pizza and cake, they can have at it, if they choose. I don't want them to resent us."
But Amy says the kids enjoy the meals she serves so much that she doesn't share the pain some other parents feel about cooking healthy food their kids ultimately reject. One of the first things she does each morning is turn on the rice cooker. "It just tastes better when it's fresh," she says, explaining that she adds beans or lentils from big batches she keeps on hand for burritos, to pack in the kids' bento lunchboxes. They are also big fans of raw cashews, whirled in their VitaMix to become cheese-like bases for rich, creamy sauces at dinnertime.
"Just like at our restaurants, no one feels like they are missing out," says Amy of family life.  "We're well rounded, something for everyone."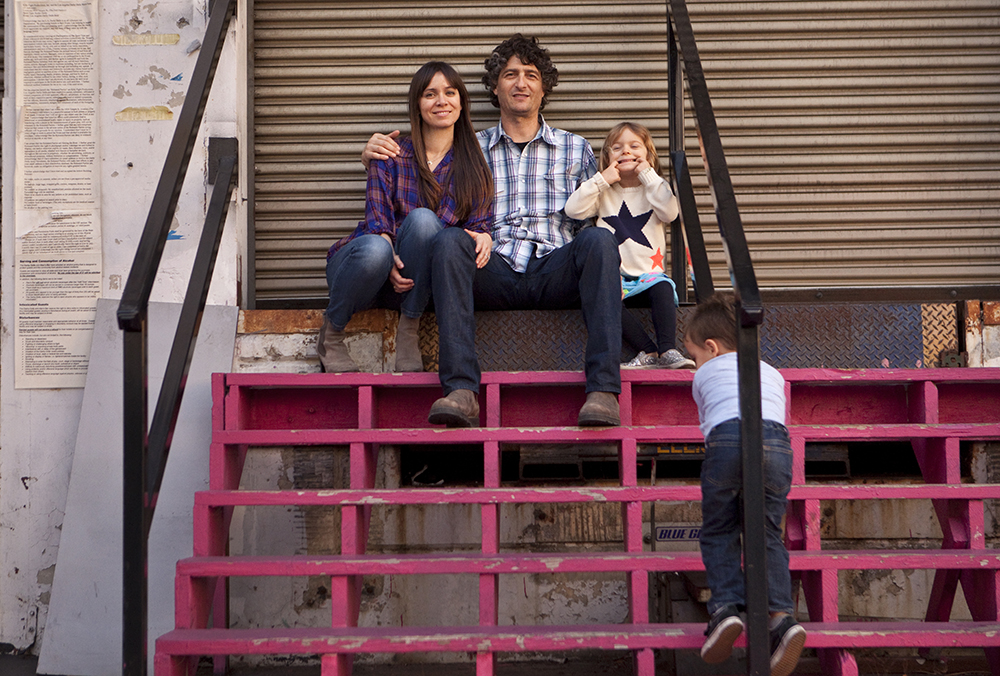 Photographs by Kyle Monk