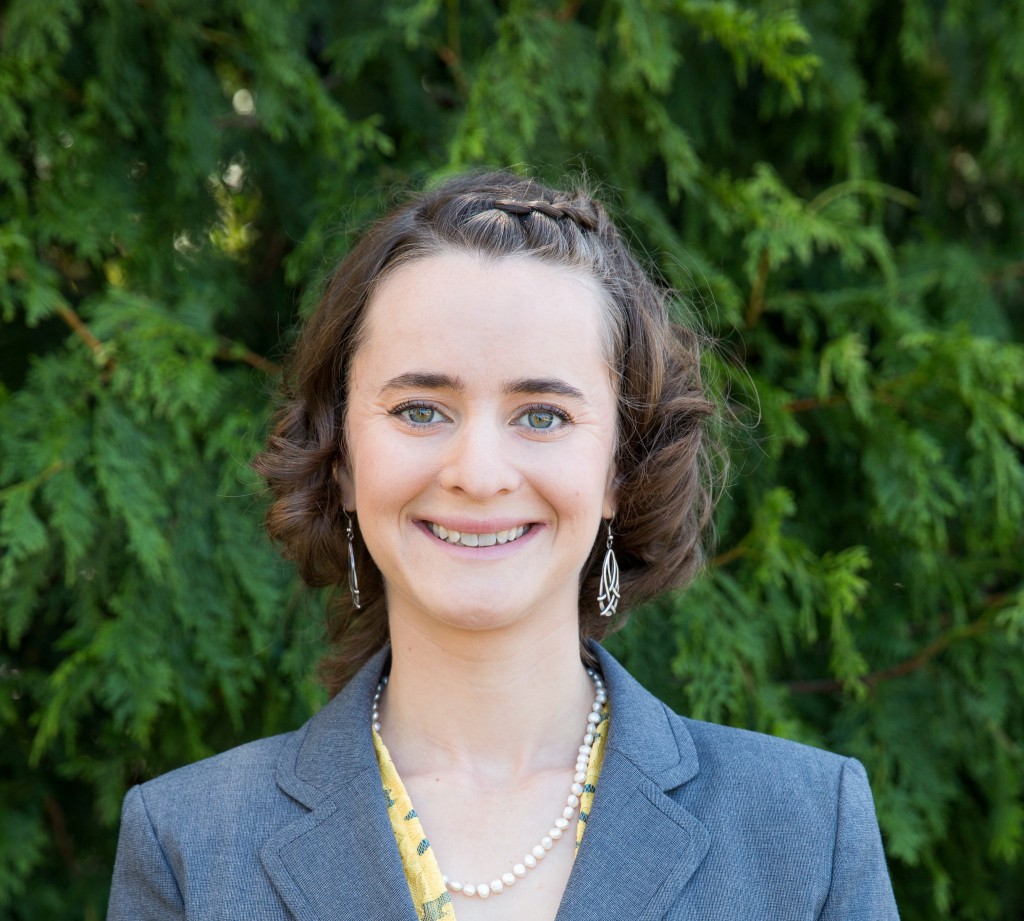 Mara has been working with kids and families since she was in middle school so it comes as no surprise that she's now pursuing a career in genetic counseling, where she'll be able to help people each and every day. Since joining UrbanSitter in 2012 Mara has sat for around 100 different families, and says that babysitting has provided her with income while still allowing her to keep a schedule flexible enough for school, volunteering, and applying to a Masters program.
Here, Mara shares with us a little bit more about her life, her adventures in babysitting, and what she plans on doing in the future.
How did you get started as a babysitter?
I grew up in a suburb of San Francisco in a neighborhood that had four cul de sacs that were connected, so it was a pretty good place to find babysitting jobs because there were a lot of families. I don't remember how I got into babysitting exactly, if I decided if I was old enough or if a neighbor approached me.
We had this little newsletter for our neighborhood and it showed which families were in which houses and listed the names of the kids who lived in the houses, too. The kids' names had boxes next to them that said whether or not they were willing to do yard work or babysitting or things like that.
I made $4/hour to start, as a Mother's Helper. I was pretty bad at it, because the mom was working at home, and so the kids would just go bother her. And then I'd come home with my $12 dollars in my hand, but you have to start somewhere!
How did your babysitting career advance after that?
I wanted to do more babysitting as I got a little bit older. I took a class about babysitting at the local community center and of course got CPR certified. In high school I went around my neighborhood with flyers and knocking on doors and got a regular babysitting job out of that, that I had throughout high school and my first year of college.
I also took a gap year and was an au pair in Switzerland for 10 months. I went to the German-speaking part of Switzerland and couldn't even count to ten in German when I got there, but I picked it up. I was so excited about it that I went with the very first family who chose me (I applied through an online service not an agency) and just said "Yes! I will be your au pair!"
How did you first get started on UrbanSitter?
I've been on UrbanSitter for four and a half years, and it was pretty small when I started. I remember that somebody contacted me for a phone interview, and I remember being in a parking lot walking to my car and I got this call from a woman with a really beautiful Irish accent. Both parents were from Europe and the dad was working as a postdoc at UC Berkeley, they didn't have any family in the area and hadn't had a date night in forever.
It was a good start because they were a really nice family and just so appreciative. Their little girl was adorable. They gave me a good review and then someone else booked me. So [my time on UrbanSitter] started out slow, but it picked up from there.
You're studying genetic counseling now, can you tell us a little bit about that?
A genetic counselor talks to people who might be at risk for hereditary medical conditions. Like cancer for example, if a person has a strong family history of cancer they'll talk to a genetic counselor and decide whether or not to do specific testing to see if they have that genetic predisposition. Genetic counselors also meet with people planning a pregnancy or who are currently pregnant to provide information and counseling about any health problems that run in the family as well as about prenatal testing options.
Has babysitting had any effect on your choice to pursue genetic counseling?
In genetic counseling you're working with a lot of different people, people trying to plan a family or start a family. And in my babysitting adventures each family is different, with different personalities, and I've always found that pretty interesting. In the field of genetic counseling I'll get to continue to meet different people and work with different people, and I think it's good to have a foundation in that already.
There's a particular family that I work for regularly that goes out a lot. They were so, so supportive about this particular application process [for my Master's program]. They would give me advice and try to help out. It's a pretty competitive program that I was applying for, so I was very stressed. The dad's sister is actually a genetic counselor and so he set up a meeting for us, and she gave me really helpful advice and support. The kid is so great, too, she's always cheerful and runs to the door when I get there – now that I've started graduate school, I find babysitting is a good way to relieve stress!
Babysitting has been really helpful, because I had to do a lot of volunteering to be accepted into the Master's program that I'm in now. I've been preparing for this program for three years. In July of last year, I left my job at Children's Hospital to be able to take on more volunteering, and an internship, and to take more classes. So babysitting was all of my income, and it let me be flexible.
Saturday night to me is like babysitting night. I think I've worked the majority of Saturdays in the last year. And that has really allowed me to support myself in this last year of preparation for the program. UrbanSitter was so helpful because I know I wouldn't have found as many jobs as I did without it.