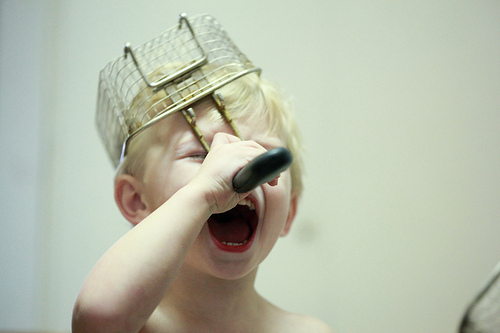 Little kids are known for their insistent plea, "I'm big enough to do it!" especially when it comes to helping out in the kitchen. While it's often easier and just plain quicker to do it yourself, experts say kids benefit in many ways from helping to prepare food at an early age.
Why should I teach my child to cook?
Kids who help in the kitchen are more open to trying new foods
Have a greater appreciation for whole, fresh ingredients
Learn how to understand and follow a recipe
Enjoy the pride of contributing or creating something of their own
Build life-long healthy eating habits
If you're sold on the idea of getting your kids to help in the kitchen, but not sure how to begin, read on for suggestions from the experts. You may find these are helpful guidelines for age-appropriate kitchen tasks:
Beginning Kitchen Tasks for Toddlers and Preschoolers
Tearing lettuce
Washing fruits and vegetables
Adding pre-measured wet and dry ingredients
Stirring ingredients
Inserting cupcake or muffin liners
Sprinkling cheese
Adding sprinkles
Frosting a muffin or cake
Flouring a pan
Kitchen Tasks for Bigger Kids
* In addition to the tasks for younger kids, and under adult supervision, especially when it comes to using sharp objects or hot stoves.
Measuring wet and dry ingredients
Scooping batter onto a waffle iron or dough onto baking sheets for cookies
Stirring over low heat
Cutting soft fruits and vegetables with supervision
Cracking eggs
Ready to Tackle a Recipe?
Keep these easy, starter ideas and recipes up your sleeve so you can respond to your child with a surprising and delightful, "I have just the thing for us to make!"
Super Simple Recipes for Wee Little Ones:
Smoothie – There's no shortage of smoothie recipes out there and for good reason. Smoothies are the perfect recipes to tackle with a little helper. We love this Strawberry Peach recipe because it tastes great as is, and can be easily tweaked by adding more protein or other fruits and even some greens.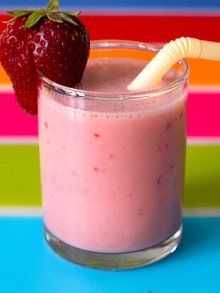 Cookie Cutter Fruit –  When you need to really keep it simple, here ya go. Place sliced fruit on a baking sheet or cutting board and let kids use cookie cutters to create fun shapes that double as healthy snacks.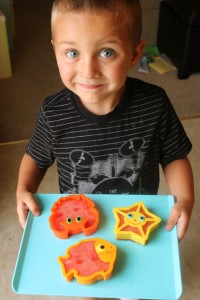 Chocolate Dipped Frozen Fruit Pops – Slice fruit, such as kiwi and banana, insert sticks and freeze flat on a baking sheet. Once frozen, you and the kids can dip it into chocolate and various toppings to create this yummy summer treat.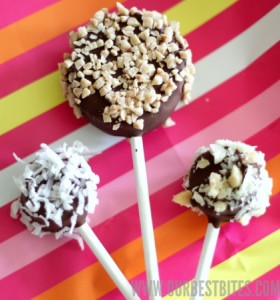 Suitable Recipes For Bigger Kids:
Easy Homemade Bread – No need to wait around for yeast to rise with this no yeast, no oil bread made with whole wheat flour. It's the perfect recipe for learning to bake.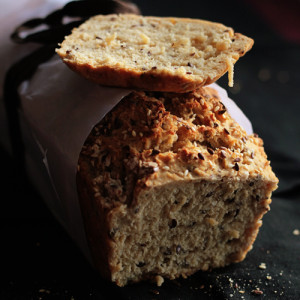 Mini Apple Turnovers – Unroll crescent roll dough, brush with melted butter,  sprinkle with cinnamon sugar, fill with apple slices and bake. Yum!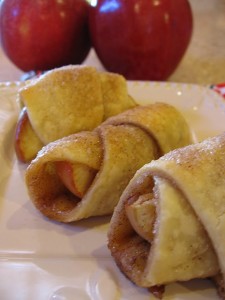 Pad Thai –  Yes, it's a bit more ambitious than the other recipes, but it's totally doable for kids to create with you (or a sitter) as the lead. And you'll have dinner covered! Think how proud your kids will be!