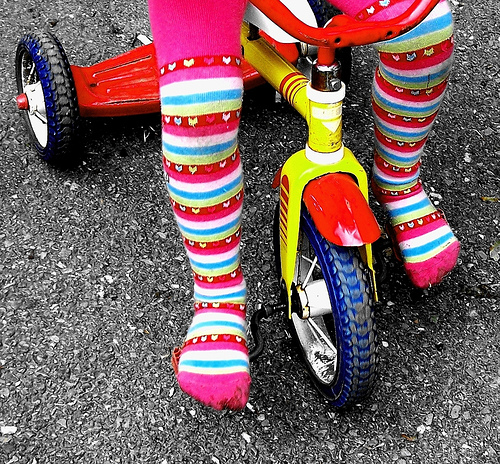 No plans for a family Spring Break vacation this year? No worries.
Check out these super ideas for easy day-trips to entertain you and the kids while school's out for the week.We've included helpful insider tips to get the most of your time together.
San Francisco/Bay Area
It's a lovely time of year to venture north – just an hour or so from SF – to the
Guerneville/Russian River
area. On a nice day, hit
Sonoma Coast State Beach
and if the river is more your speed, visit
Johnson's Beach
 on the Russian River, which is super family-friendly (i.e., no glass containers, alcohol or dogs allowed).When your kids tire of the beach, but still have energy to burn, head to
Armstrong Redwoods State National Reserve
to hike through the enormous redwoods. You can always opt to drive through the forest to take in the sights if your crew is too petered out for a hike.
Flavors Unlimited is the perfect stop for an  ice cream treat. It's conveniently located just off the main road in Guerneville.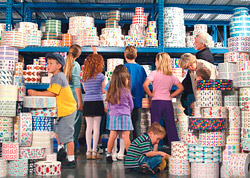 For more to do in the area, include a visit to Mrs. Grossman's Sticker Factory or the Charles Schultz Museum. Both are fun for kids and adults, too.
Costs:
Mrs. Grossman's Sticker Factory – Adults $7, Kids Under 12 $5, Kids Under 3 – Free. Tours are limited to 15 people and reservations are required. Call  800.429.4549 to book a reservation.
Charles Schultz Museum – Adults $10, Youth 4-18 $5 and Museum Members and Kids Under 3 – Free.
Los Angeles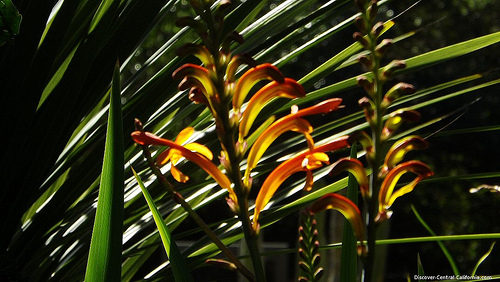 If you live in the LA area, the obvious choice for a kid-approved day trip might be Disneyland. But, chances are you've been there, done that and would rather find a more affordable day with your kids.
Have you been to the Santa Barbara Zoo? It's just 90 miles north of Los Angeles, and is considered one of the most beautiful zoos in the world. Where else can you see more than 500 animals while overlooking the Pacific Ocean, Andree Clark Bird Refuge and Santa Ynez Mountains? Gorgeous!
If you go on a holiday weekend, get there early to avoid the lines, but don't sweat the parking. There is usually plenty of parking near the zoo.  It's right by the beach so it's typically chilly – pack a sweater, and don't forget sunscreen and water.  You might want to bring a picnic, too, as you'll have no trouble finding a nice spot. Opt for a meal at one of the zoo's cafe is you need a break from packing lunches. Not to miss  – feeding the giraffes and riding the train, which goes all around the zoo.
Cost: Adults $14, Kids 2-12 $10, Seniors (60+) and children under 2 – free.
San Diego
You can enjoy the journey as much as the destination by taking the train to Historic San Juan Capistrano. For many kids, a train ride is all they need to make the day memorable, but you can easily keep the fun coming after the train stops. The charming town has something for everyone:
Head to Zoomars, an eclectic petting zoo with a can't miss new attraction – Miner's Gulch. Visitors can relive the Gold Rush, panning for gold, gemstones and fossils.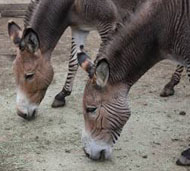 A must do for young and old – have lunch in an old train car! The food is fabulous and the experience of eating in a train car will keep the kids occupied long enough for you to enjoy it.
Costs: Zoomars – Adults $8, Children $7.
Chicago
Spring Break is perfectly timed for a visit to Lamb's Farm, which opens for the season in late March. The farm is located in Libertyville, Illinois, less than an hour drive from the city. Here you will find a petting area with sheep and goat, mini-golf, a mini-train ride, cow bounce house and an Old World carousel. It's also loved for its country-style, reasonably restaurants, so no need to bring food.  Their Weekend Breakfast Buffet, Saturday Night BBQ Buffet and Friday Night Fish Fry are highly recommended.
It's a farm, so dress accordingly!
Cost: $5 for Age 2-Adults with additional, minimal costs for the train ride, mini-golf, carousel and bounce house. All proceeds benefit the non-profit organization that runs the farm. The organization serves adults with developmental disabilities, giving them a home and responsibilities in the community through their work at Lamb's Farm.
New York City
Just 1-½ hours from NYC you'll find bucolic Hyde Park on the east bay of the Hudson River. It's an ideal day trip, not only for its scenic attributes, but also for its options and activities to entertain and feed everyone in the family. There's the home of Franklin D. Roosevelt for a taste of history, the Culinary Institute of America  for a beautiful campus stroll, tour and amazing meal; and Big Bear Ziplines, which opened earlier this year to give new meaning to leaf peeping.  (The rides are exhilarating, and suitable even for the young, as long as an adult accompanies them!)
If you're visiting on a weekday, you can stock your picnic basket at the Apple Pie Bakery, before topping the day off with a cinematic throwback: the Hyde Park Drive-In (which has vintage cartoon commercials and a kitschy snack bar). A great day, for everyone, conveniently packaged into one locale!
Costs: FDR –  $14/adult (two-day pass) and kids 15 and under are free. Big Bear Ziplines –  prices vary. You can book reservations on the tour that's right for your group by calling 888.ZIP.BBZI (947.2294). Check local flash deal sites for coupons and reduced rates.
Extended family or friends in town for Spring Break, leaving you with large crew of kids to entertain? Hire a babysitter to come along and help out on your day-trip!