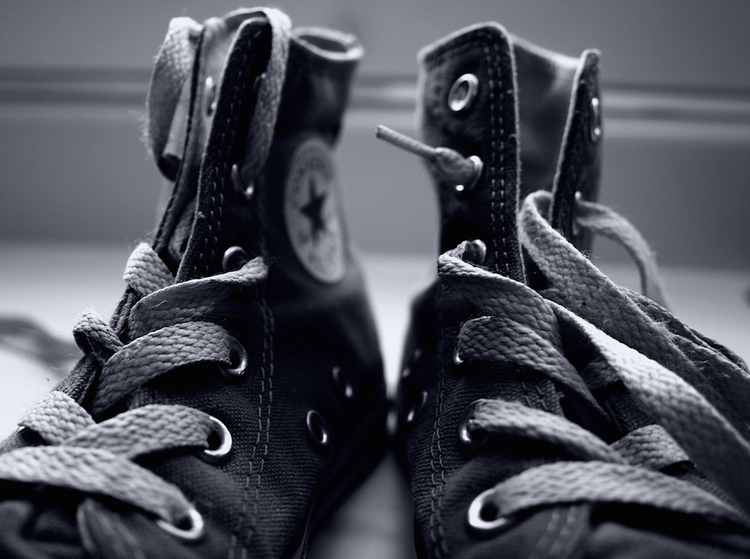 By Lela Nargi
Late autumn is the time many of us find ourselves cleaning out the drawers and closets. There's never a bad time to do this—whenever you feel overwhelmed by stuff, then that's the time for stuff to go—but just before we shutter the doors and windows in anticipation of the cold months ahead, and well in advance of the deluge of all the new stuff that comes along with the holidays, may be a better time than most.
Yes, it can be cathartic to load up industrial strength garbage bags with shredded socks, used up art supplies, the cute little tutus the ballerina in your family utterly dismissed when she switched to hip hop classes. But what about the perfectly good shoes that got no wear? And the stack of pants with nary a stain on them, that your son merely outgrew? And your own hidden closet "gems" that you finally have to admit you will never again don in this lifetime? Rather than relegating all these still-useful things to the landfill, take a moment to consider who else might gain from your happy loss.
"If you are a sample sale junkie and have unworn or gently worn designer clothes or you are a vintage junkie and need to make room for new finds," professional organizer Smith Banfield recommends checking out what resale retailers might exist near you—like Brooklyn's Buffalo Exchange. They give you cash or credit for your gently used clothes (adults only) and, says Banfield, "If they don't want it, they have a bin nearby to donate your clothing so you don't have to bring it back home. It doesn't matter what you paid for any of these items. Make a commitment to leave everything at the store."
If you think your and your family's clothes are worth a bundle—if you've bought rare and beautiful pieces for everyone in the house and they're all still in terrific shape—then try a consignment shop. They'll stick any stuff they think they can sell on their racks, and give you a portion of the proceeds when and if it's purchased. But, cautions Banfield, this method is "not always worth the effort." Unless you've got some seriously hot ticket items—or your kids' clothes are exactly right for the season—you might have a long wait before you see any big dollars.
If you're not interested in getting any cash for your items, and you live in an area that doesn't fine you for putting big bags of stuff out on the street, Banfield recommends posting a curb alert onto Craig's List with a good-quality photo of what you're about to toss. Chances are good someone will show up for it, pronto.
If you've got school-age kids, get ready for the onslaught of holiday requests for donations. Coats are always top of list, as are very gently used and new toys, games, and books. All of these items can really go a long way toward making December a lot brighter for kids and families in need.
Still flummoxed about where to unload? Check out donatestuff.com for a national registry of places that accept donations. Then, sit back and enjoy the new, clutter-free you…for a few weeks, at least!