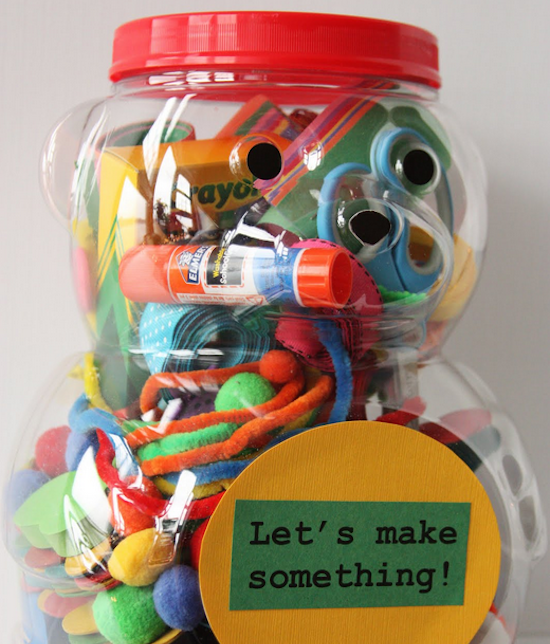 The blogosphere is abuzz with ideas for "boredom boxes" which are cleverly assembled collections of ideas and tools for kids to create and for parents to have at the ready for the inevitable cries of "Mom, I'm bored!" Boredom boxes, sometimes called boredom busters, include ideas for fun activities to entertain, occupy and sometimes educate kids – which is especially helpful when the novelty of summer break has begun to fade and you need a little extra help keeping kids busy. Save the day at your house by having a boredom box of your own. You'll secure your spot at the top of your sitter's favorites list if you leave one for her, too!
Here are a few clever boredom boxes worth replicating for your own childcare arsenal for this summer and beyond.
For the Printables Loyalist
Oh, the beauty of printables! Printables are like having a really crafty assistant who makes you look incredibly organized and creative. These printables (though not free), make your job as easy as printing and sticking a label to the outside of your choice of box, and filling the box with the activity cards. Voila! (via The Dating Divas)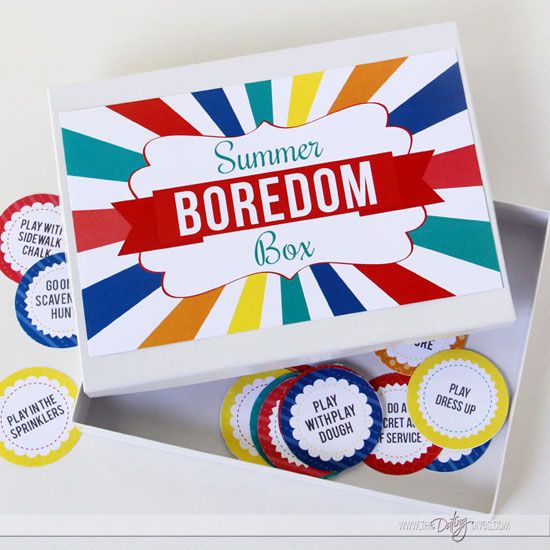 For the Crafty Kid
An art jar filled with bits and pieces to spark imaginations and encourage creativity. It's an economical solution and a nice way to recycle the various ribbon remnants, extra buttons, spare googley-eyes, lost and found Lego pieces, scrap paper, greeting cards…whatever you can scrounge up from the junk drawer, office and art bin, along with a few glue sticks. (via Bloom)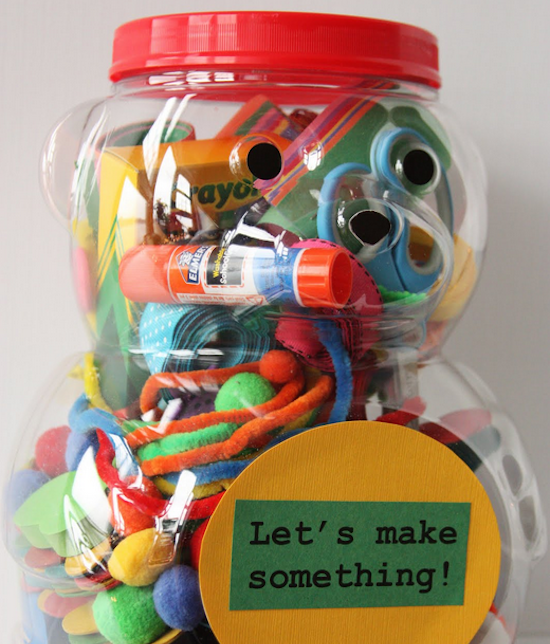 For a Well-Stocked Arsenal
These totally replicable mini boredom box ideas are awesome. Simply purchase small plastic bins for each box, but you can also use shoeboxes or any other box or bag you can find in your house. Brainstorm a few themes that are age appropriate such as exploring creativity, developing fine motor skills, working on math, sensory play, and free play. Some fun and rewarding activities include "Decorate Your Bike for a Parade," "Help the Homeless" or "Draw a scene from your favorite chapter in this book." (via Premeditated Leftovers)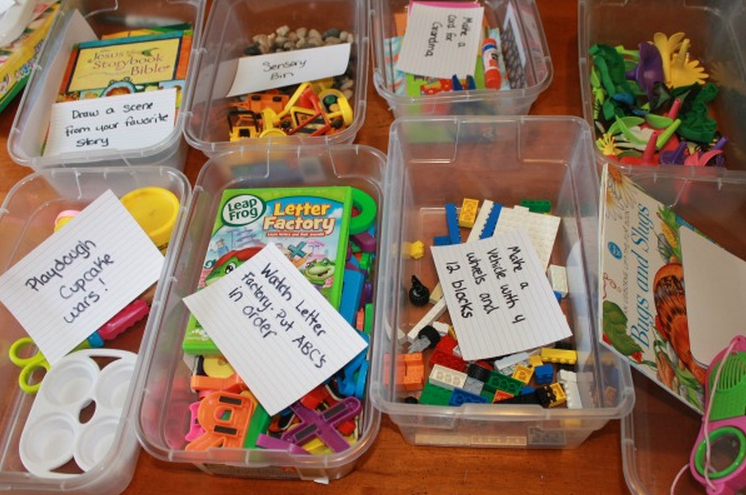 For Thinking Outside the Box
If you're not into the idea of actually creating boxes of activities to keep your kids busy, here's the perfect fallback. The list of 25 awesome activities to keep boys busy is aimed at entertaining boys – but the activities, most of them unique and creative, will appeal to little girls, too. We especially like the Dinosaur Eggs and Potion Lab ideas. Bookmark this page and keep it handy. (via I am THAT Lady!)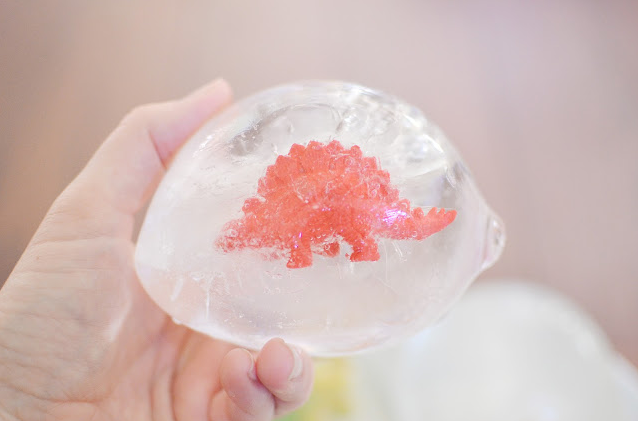 These boredom busters are sure to save many a day at your house, and help you to create some sweet summer memories with your kids. Better yet, leave a boredom box with your sitter so your kids have something to look forward to when you're out!