The 2014 Olympic Winter Games kick off Friday, February 7 in Sochi, Russia. Don't miss out on the chance to get your kids engaged and excited about a spectacular, inspiring event that happens just once every four years. Even little kids will enjoy these fun activities designed for celebrating the Olympics, family style.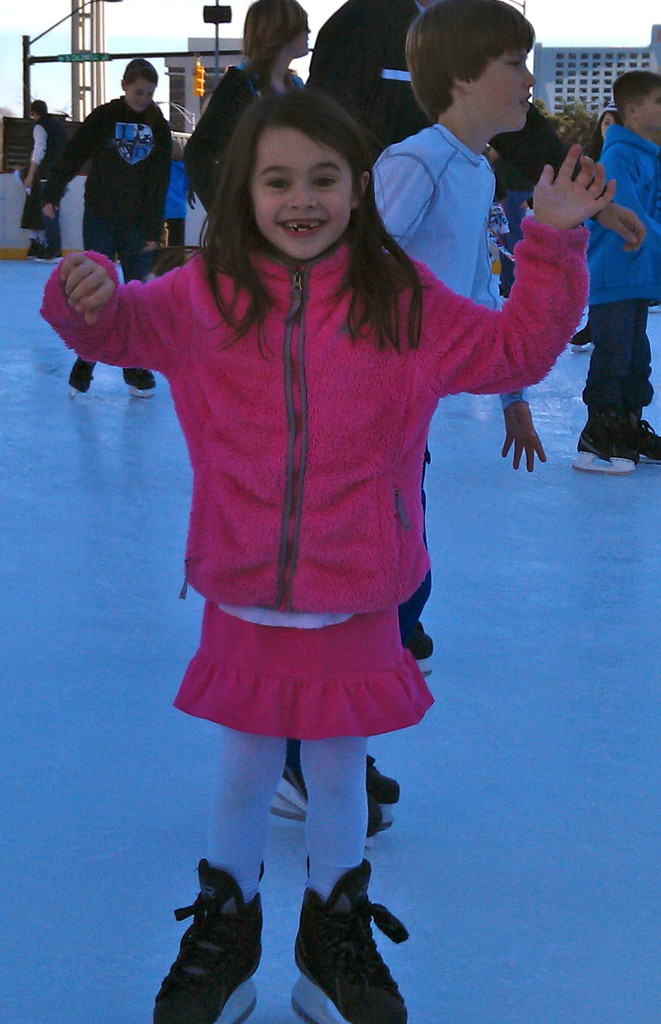 5 Ways to Celebrate the Olympics with Your Family
1. Host an Opening Ceremony Celebration
The Opening Ceremonies are one of the most exciting moments of the Olympic games. You can get your kids excited by throwing a family party, complete with Opening Ceremony decorations, menu and their own awesome, DIY torch. The ingenious blogger at Living Well Spending Less outlines an impressive, yet relatively simple bash for kids that includes a patriotic dessert, edible torches and cute decorations. To brandish your kids with impressive torches you can create together, check out the Tea Light Olympic Torches by Oh My Creative. They'll love holding their own glowing torches as they watch the ceremonies.
2. Hit the Ice Rink or the "Slopes"
Channel your child's inner athlete and help him away from the TV and into the action by taking your family to an indoor and outdoor ice skating rink. Rinks across the country will be heating up once the winter game's skating and the hockey games begin. The SF Bay Area's Yerba Buena Skate Bowl, Chicago's Mcfetridge Sports Center and the Top of the Rock or Sky Rink Chelsea Piers in NYC  are top spots for hitting the ice, or find a location near you for a fun afternoon together.
If you're lucky enough to live near a ski resort (and the weather is cooperating!), take advantage of the loads of Kids Ski Free deals out there or sign your kids up for ski or snowboarding school. If you don't live near the slopes, create your own – at the beach, in your backyard or local park, or try a little cross country skiing in your living room!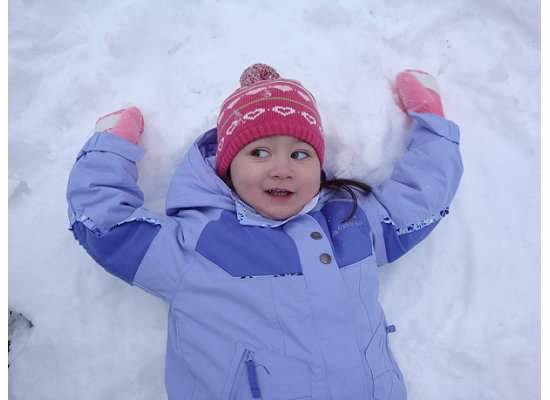 3. Gear Up and Get Crafty
The games are even more fun for kids to watch if they have their own score cards, metals and super cool athletic headbands. Help them gear up by arming your sitter with craft materials and handy instructions for Olympic-style crafts from Spoonful.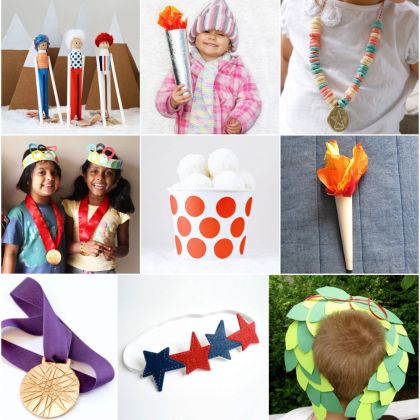 4. Introduce and Celebrate Russian Culture
The Olympics provide your kids with a chance to see real-life heroes (nearly 7,000 athletes from 85 countries are competing!) and proof that anything is possible with hard work and dedication. They are also an ideal opportunity to give your children a lesson in geography and a chance for them to explore a new culture. The hosting country, Russia, is a logical place to start. Dive in by exploring the country's traditional architecture, art and crafts, food, and traditions with these fun, kid-friendly activities:
Explore Russian architecture by turning the wonderfully eye-catching, colorful domes and spheres on Orthodox Russian churches into inspiration for a fun art project. Kids will enjoy arranging the shapes like blocks on paper and embellishing to make their own creations.
Load your iTunes account with music from some of the world's most famous composers – Tchaikovsky, Rachmaninov,  and Stravinsky – and introduce your kids to music that may be brand new to them.
Create your own Russian dolls with this free, printable Russian Doll template from Activity Village.

Throw your own Russian Tea Party with Russian Tea Cakes you can bake with your children.
5. Go for the Gold in Your Own Mini Olympics
No kid will turn down the chance to be the star of his own games. Recreate the excitement with Backyard Olympic games, like these from Hoosier Homemade, which include a bean bag toss that works indoors or out. You can also create a snowball fight (with real snow or the DIY kind made from sheets of balled up paper), a sled race or living room ice skating.
Don't forget the medals – gold, silver and bronze for bigger kids, and a single "everyone is a winner" gold for the little ones. Check Pinterest for loads of DIY ideas.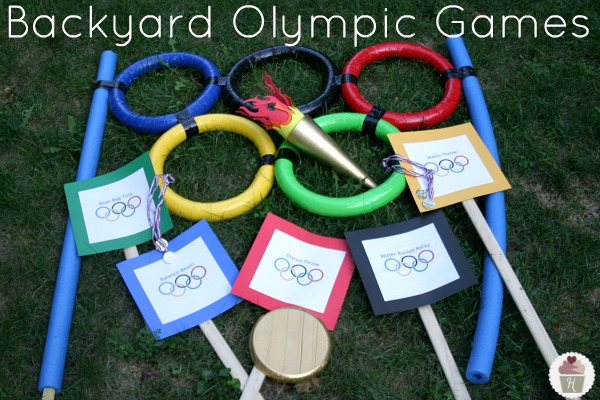 What's your favorite way to celebrate the Olympics? Let us know in the comments below!
Browse and book gold medal babysitters and nannies at www.urbansitter.com.