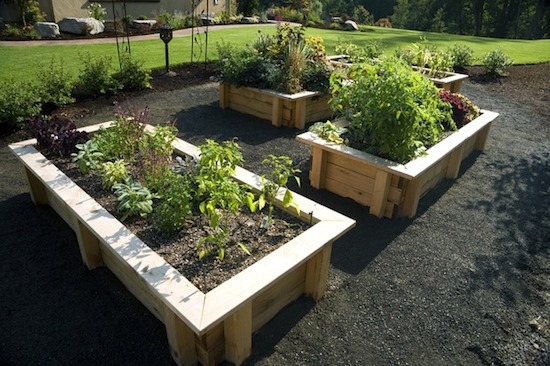 Contribution by Andrea Davis, Home Advisor
Finding projects to do around the house and yard with your kids is a great way to engage and teach your children. When choosing projects, it is important to consider two things: whether it requires adult supervision and if it engages or intrigues your kids. You want a project that awes and teaches them. Here are some fun projects that get work done around the house and keep your child entertained at the same time.
Paint a Room Together
Kids love to finger paint and work with paintbrushes on paper, so why not give them a canvas like a wall in a room? You can teach them the proper way to move a roller up and down, or you can let them go crazy—to a point—on a wall. Laying down plastic sheets on the floor and painter's tape over the molding and baseboards will protect them from getting stained or needing a new coat of paint. This will also allot your child the opportunity to feel like they contributed to a project in the house, even if you might have to do a little repainting later.
Grow a Vegetable Garden
Growing an easy vegetable garden is a fun and simple thing to do no matter where you live. If you do not have room in your yard, you can buy a large pot and fill it with soil. There are plenty of vegetable types that will grow in pots. Carrots, bush beans, herbs and radishes are all easy vegetables to grow nearly anywhere. Have your kids plant the seeds and then instruct them on the watering schedule. Once the vegetables are ready to harvest, make sure to cook them up and let your kids take pride in the vegetables they grew.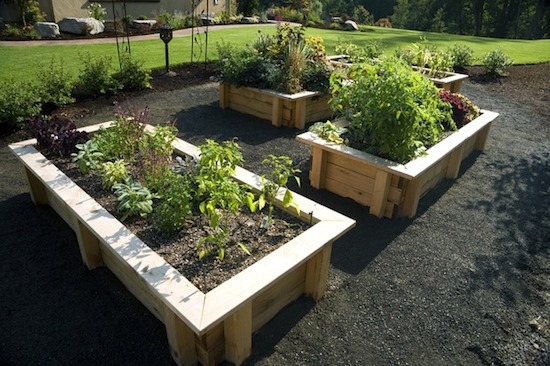 Install Stepping Stones in the Backyard
Making stepping stones is a great project to do with kids, and it adds an artistic flare to backyard gardens, patios or walkways. The creativity with this project is unlimited as you can make your own molds with old pans, wood or just about anything that will aide in creating a stone two inches thick. Use ready-mix concrete or mortar and a 40-pound bag will make three to five stones, so plan accordingly.
While you do the prep work of mixing the concrete, have the kids find decorative objects such as beads, pebbles, old marbles or anything else hard and decorative. When the concrete is wet, the kids can add the decorative items. It will take about 48 hours for the concrete to set and then you can remove it from the mold and install it where you choose.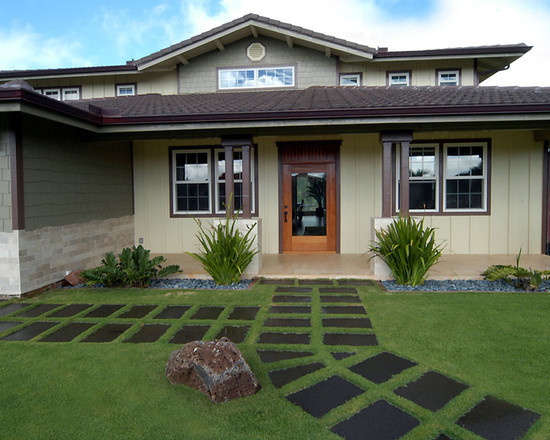 Plant Solar Lights
Adding solar lights to your garden, walkways or lawn perimeter is simple, fun and creative. Solar lights come in a wide range of styles, anything from basic lights to whimsical creatures. The lights are also supremely easy to install, and your kids can enjoy staking them in whatever location you, or they, choose. Make sure and take them out to see the lights coming on at night. Some tips for installing solar lights to get the most out of them are as follows:
Avoid putting them in places where they could be obstructions.
Put them in places to highlight a feature, such as a garden or pathway.
Make sure to put them in places that maximize sunlight.
You can also use the opportunity to teach your kids about green outdoor lighting.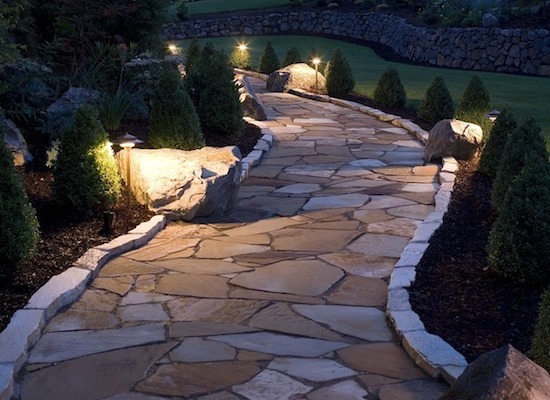 These four projects will require some initial prep work and instructions, but once underway, they should occupy children without much hands-on help from adults.
Andrea Davis is the editor for HomeAdvisor, which helps homeowners find home improvement professionals in their area at no charge to ensure the best service in the shortest amount of time.