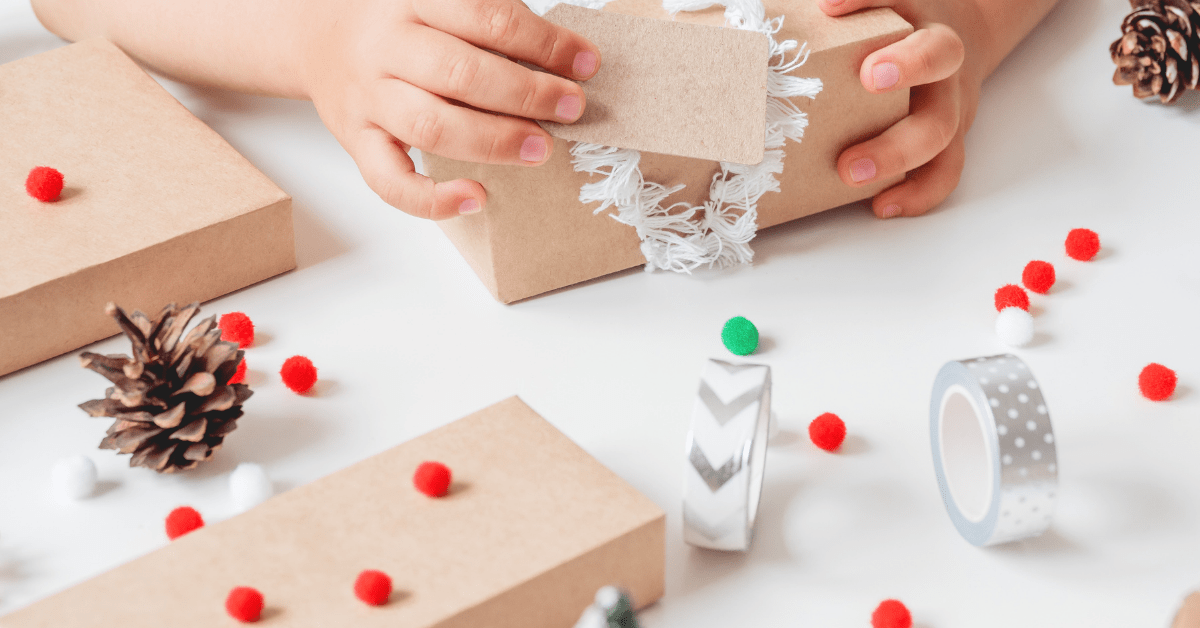 Each year, during the holidays, we survey parents nationwide to get the scoop on holiday tipping, nanny bonuses, the best nanny gift ideas and more. During the holidays, parents who use UrbanSitter to find a great babysitter or nanny often ask, "What nanny gift should I give for the holidays?" or "How much should I give my nanny as a bonus for Christmas?" UrbanSitter's Annual Holiday Survey answers all of your holiday gifting and tipping questions.
Nanny Gift Ideas & Cash to Give for Year End Bonus:

The best nanny gift for the holidays is a bonus of one week's pay.
97% of parents surveyed give their nanny a Christmas bonus or gift.
The best nanny gift ideas include: Gift cards to a favorite retailer or restaurant, spa items or a gift card for spa services, scarves, other handmade items, a framed photo of the kids, candles, gourmet foods such as baked goods or chocolates and fine teas. In addition, kids oftentimes make a gift for the nanny.
Babysitter Gift Ideas for Christmas:
3 out of 4 parents surveyed give their babysitter gifts or a year end bonus for Christmas.
Of the parents who give cash, 17% give less than $25, 39% give $25-75, and 44% give over $75.
If you live in San Francisco, be prepared to give a bit more, as the average a parent gives is over $75 to the babysitter for Christmas.
New Yorkers are likely to give the babysitter a year end bonus of over $100!
Top gift ideas include a gift card to Starbucks or iTunes, handmade gift from kids, or baked goods.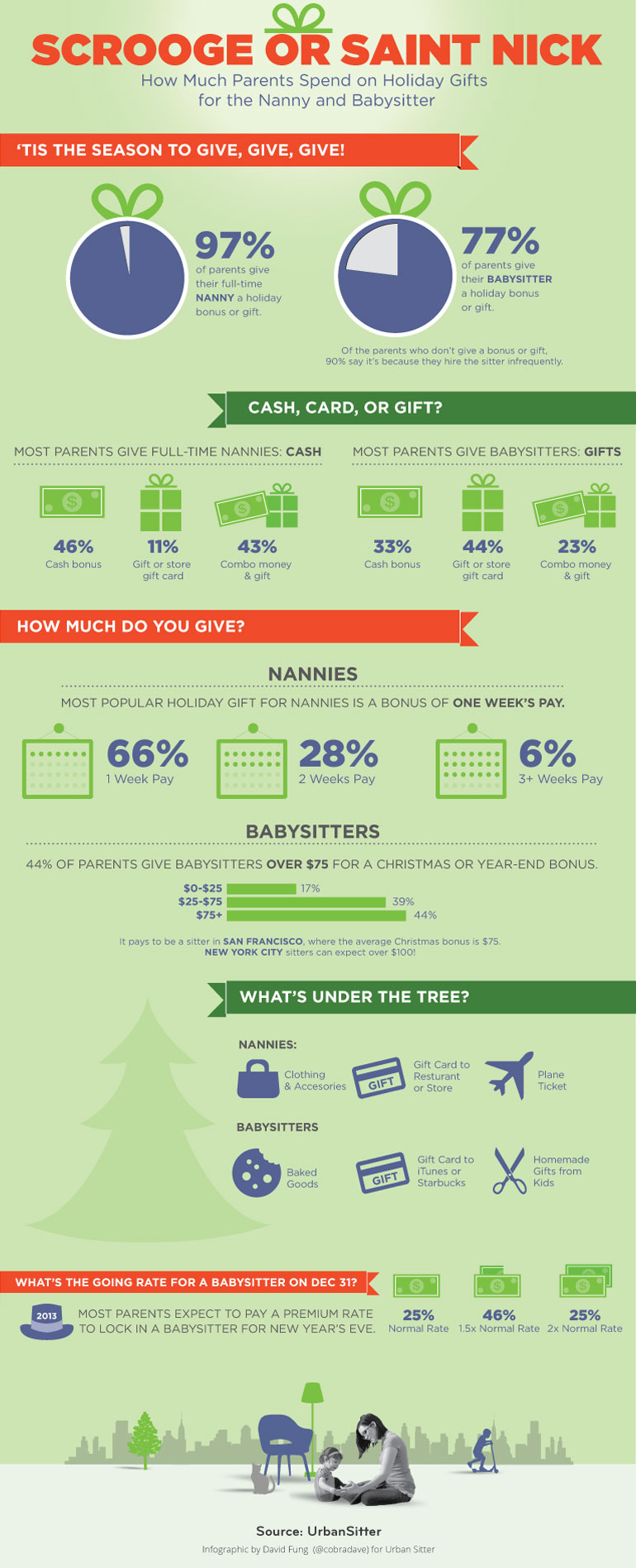 Source: UrbanSitter Holiday Gifting survey, November 2012.
Looking for a babysitter or nanny? Join UrbanSitter to browse profiles, sort by pay rate, and book jobs online.