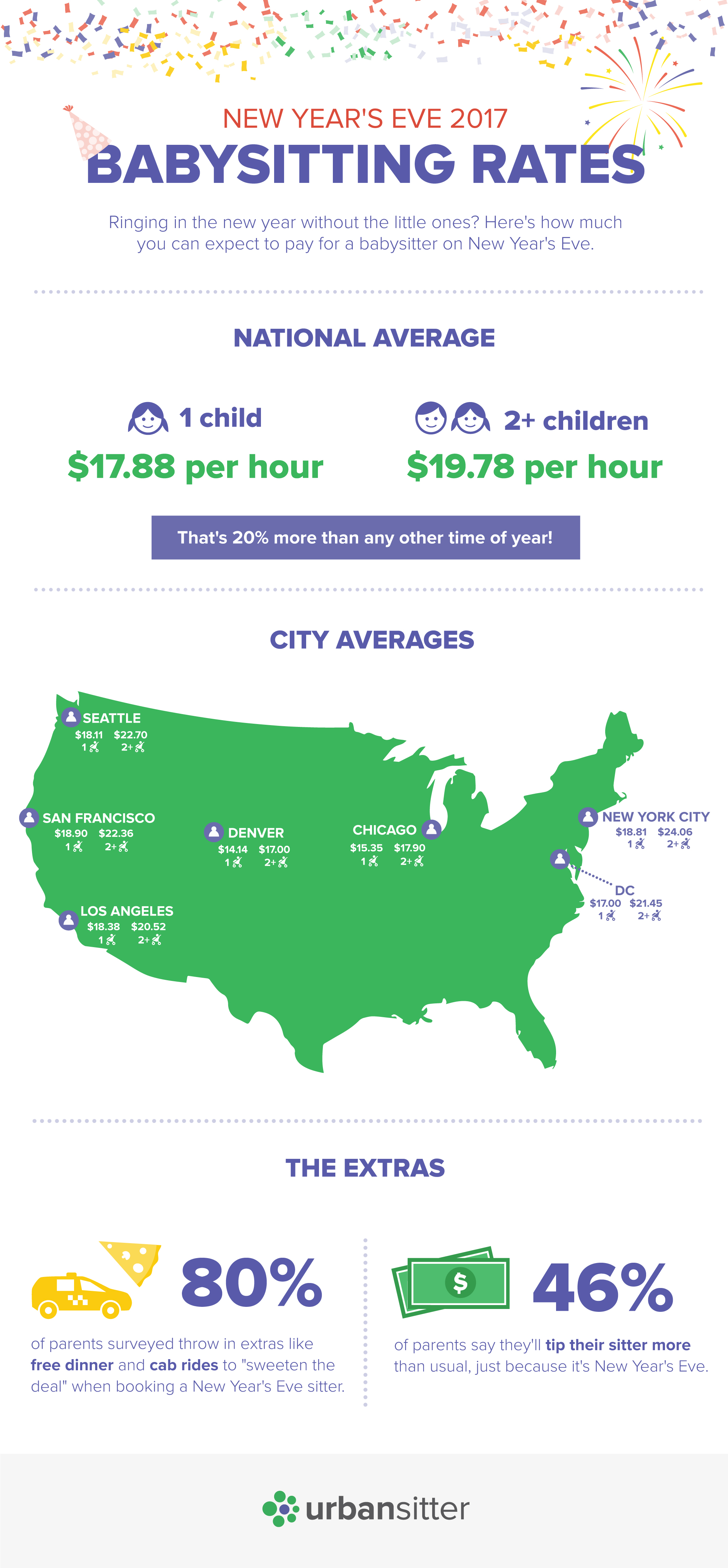 Ever wonder how much others tip around the holidays? UrbanSitter asked families to share how they handle holiday tipping – from babysitters and nannies to dog walkers and mail carriers. Here are a few highlights:
$50-$100 cash or gift card is the popular holiday tip for babysitters.
One week's pay is what most families tip their nannies.
$15-$25 cash is the standard holiday tip for dog walkers.
With New Year's Eve around the corner, many parents are wondering how to secure a babysitter for the big night. The answer according to our survey: pay 20% more than usual. Check the map below for average New Year's Eve babysitting hourly rates in your area.
$17.88 per hour is the national average New Year's Eve babysitting rate for 1 child. In New York City, it's $18.81 per hour.
Free cab rides and dinner are among the "extras" parents use to entice sitters into taking the job.
46% of parents surveyed tip extra just because it's New Year's Eve.