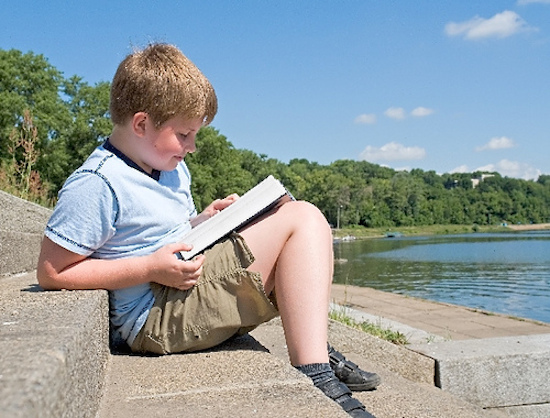 Most school-aged children are required to read as part of their daily homework. It's typically not much, 15-40 minutes of reading, but busy families with limited after-school time can have a tough time squeezing it in. It's difficult to find time in their busy schedules and convince tired kids, especially early readers, to hit the books each night.
Rather than fighting with your little one to get the work done, why not help by making reading a family affair? After all, there's no disputing how important it is for new readers to get consistent reading practice. Here's how to help your child clock the time by doing it together as a family and by expanding his reading materials beyond the books he brings home from class. You'll be surprised at how much your child enjoys the time and how quickly the reading minutes add up.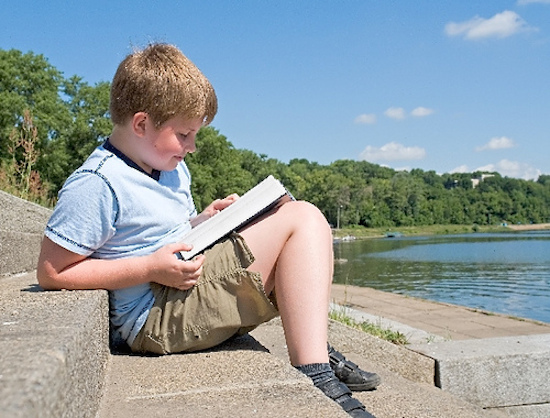 Tips for Logging Reading Time:
Read a recipe and cook something together. Check out the UrbanSitter Cooking with Kids Pinterest board for delicious recipes that are just right for cooking with kids.
Make sure the books you have at home are the appropriate reading level. Experts suggest using the five-finger rule. Open a book to a random page and ask your child to read it to you. Put one finger up every time your child does not know a word on the page. If you have to put up more than five fingers before turning the page, the book is too hard for your child.
Play a board game together. Start by having your child read the instructions aloud. Fun, educational options include Scramble Junior and Boggle Junior, but any board game with cards to read will work.
Take a family trip to the library and have your child choose books that appeal to his or her interests. A reluctant reader may change her tune when she dives into a story she can relate to or that piques her interest.
Create a comfortable spot in your home for lounging and reading, and hang out there together as a family. No electronics allowed.
Have your child help you make the grocery list and read it aloud to you if you are shopping together.
Task your child with reading the menu at a restaurant.
Keep plenty of reading materials in your home, including books, magazines, newspapers and comic books. Make it a habit of having your child grab something to read while in the car or while waiting at an appointment or at his sibling's soccer practice.
Commit to making bedtime stories a regular part of your nightly bedtime routine. Even older grade schoolers enjoy being read to and appreciate hearing a story they may not be able to tackle on their own. You might take turns reading, switching every page or every chapter.
Try interactive literacy websites, such as Starfall, Speakaboos and Spelling City for fun games that promote literacy.
The next time you have a sitter, be sure to share your reading tips and requirements and encourage her to read with your children and to supervise independent reading time. How do you encourage your kids to read each and every day? We'd love to hear your tips!