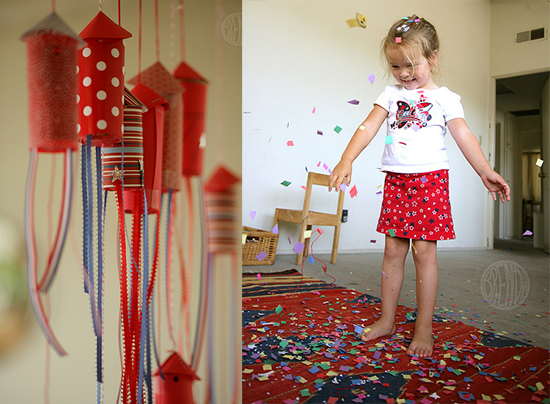 If you haven't yet caught World Cup fever, it's not too late to get in on the excitement and cheer for the home team. Team USA secured its place in the last 16 of the World Cup and will play Belgium on Tuesday, July 1 – just days before our nation celebrates its Independence Day. Kick up your family's patriotism with these fun crafts. Cheer on our team in Tuesday's game and again on the 4th when they'd make for great decorations for a family BBQ and awesome fanfare for a neighborhood bike parade.
Fun, festive crafts to cheer on Team USA and celebrate July 4th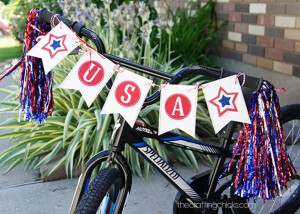 This printable USA banner is perfect for game day decoration at home or for a bike or stroller decoration. (via The Crafting Chicks)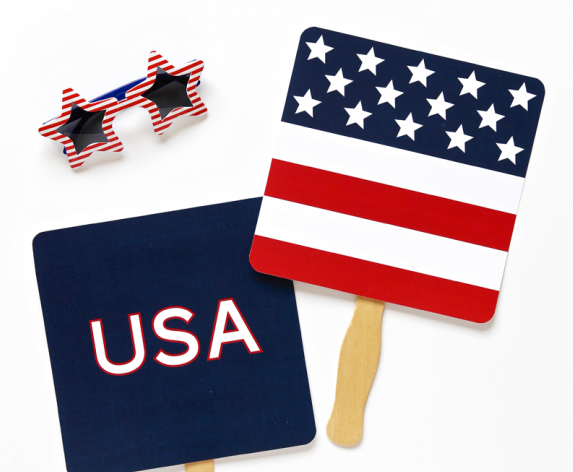 These paper flag fans are festive and fun, and make for an easy craft to make with kids. Simply print the template and glue to sticks. Your kids will love them! (via Paging Super Mom)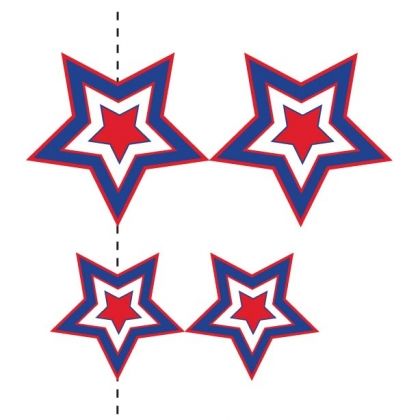 It's party time when you hang red, white and blue stars from the ceiling! We're digging these star streamers. (via Spoonful)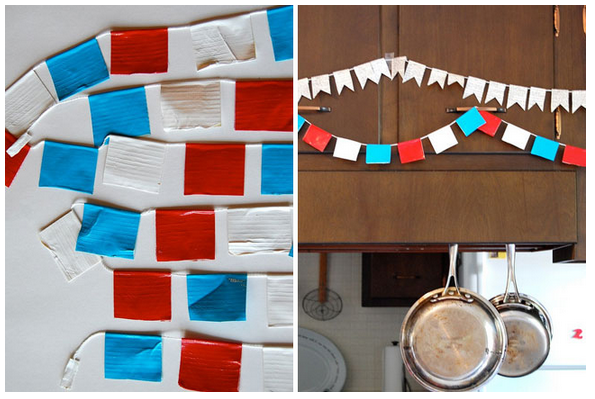 Oh, the wonderful things you can do with duct tape! These patriotic duct tape banners are perfect if you're lacking in craft supplies and need a simple, afternoon project. (via Becoming Simple)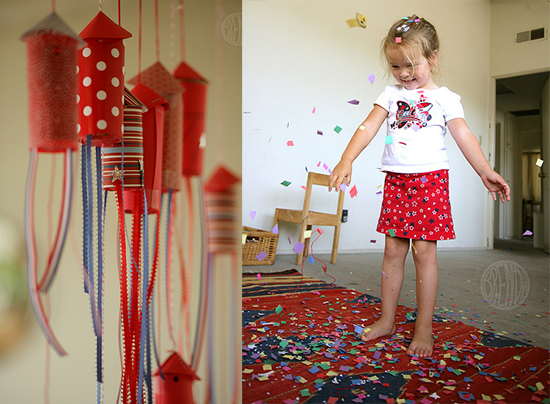 Although a little messy, these paper rockets are a hit for kids! Not only can they decorate their own rockets, but who doesn't love a confetti shower? (via Alpha Mom)
In no time at all, you'll have your whole family cheering, "U-S-A! U-S-A!" How is your family celebrating the World Cup? Let us know in the comments!