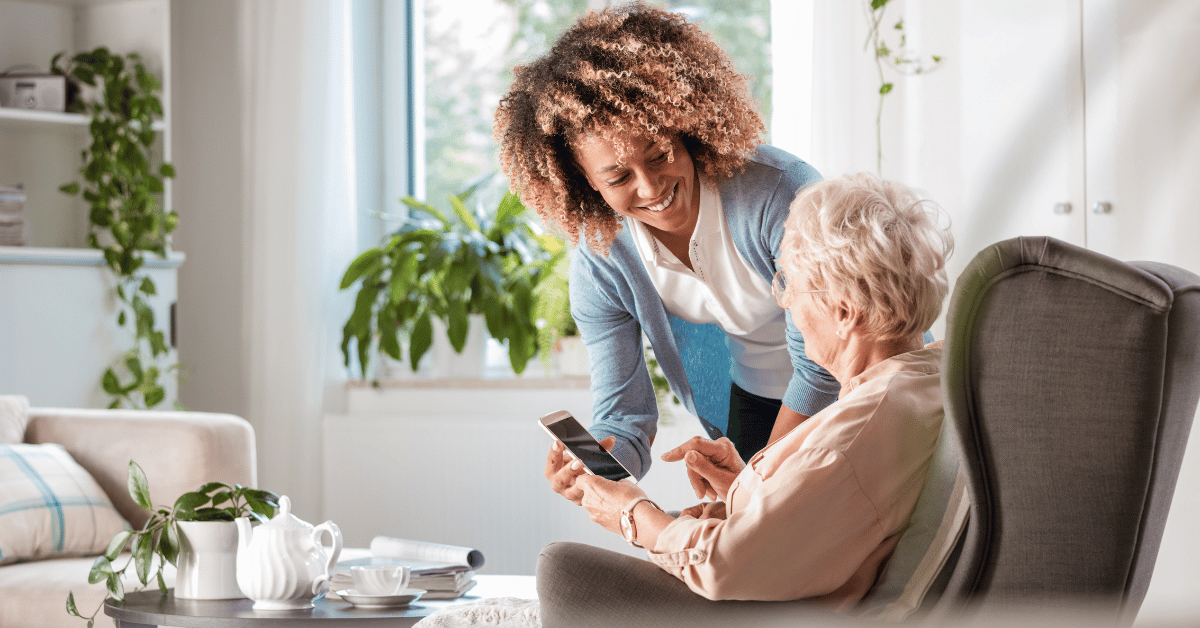 Types of Caregiving Jobs
There are several types of caregiving jobs, each with different job descriptions and requirements. Some of the most common types include:
In-Home Caregivers – In-home caregivers provide care for individuals, typically seniors or elderly people, who need assistance with daily living activities, such as bathing, grooming, and dressing. These caregivers can work either full-time or part-time, for respite care or on a permanent basis, depending on the client's needs.
Private Duty Caregivers – Private duty caregivers provide one-on-one senior care to clients in their homes or in a healthcare facility. These caregivers may perform a range of duties, such as administering medication, monitoring vital signs, and providing emotional support.
Live-In Caregivers – Live-in caregivers provide round-the-clock care to clients in their homes. These caregivers may be required to perform a range of duties, such as cooking, cleaning, and providing transportation.
Typical Caregiving Job Responsibilities
The job responsibilities of a caregiver can vary depending on the type of job and the needs of the client. Some of the most common job responsibilities include:
Assisting with daily living activities
Providing emotional support as a senior companion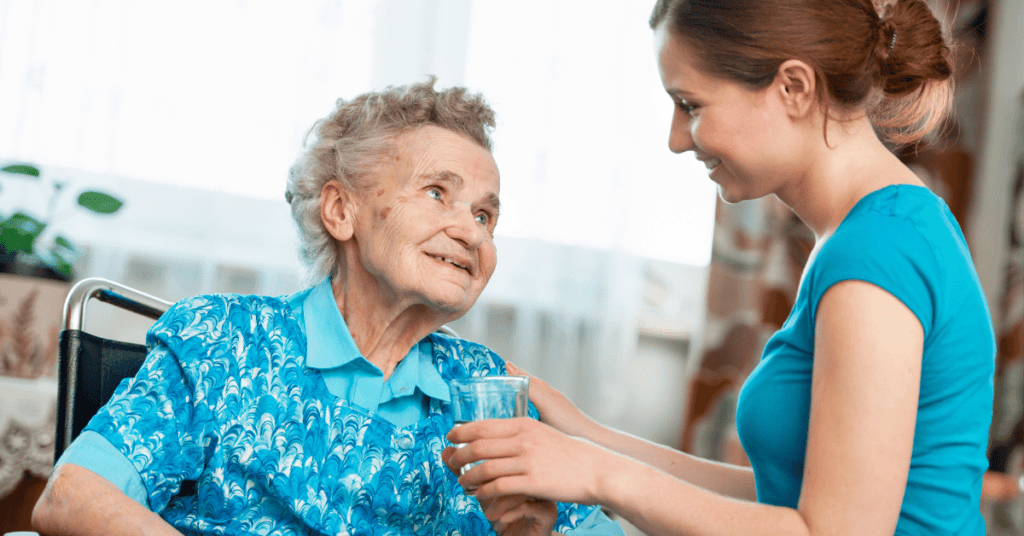 Tips for Finding Caregiving Jobs Near You
Job hunting can be a daunting task, but with these tips, you can make the process more manageable:
Use Job Boards and Classifieds: Online job boards and classified ads are great resources for finding caregiving jobs near you. For example, check Craigslist for private caregiver jobs. You can search for caregiving jobs by location, experience level, and more.

Network with Friends and Family: Friends and family members may know of caregiving jobs near you that are not advertised on job boards. Networking can help you find opportunities that you might not have found otherwise.

Look for In-Home Caregiver Jobs: Many families are looking for in-home caregivers who can provide elderly care and support for their loved ones in their own homes. These jobs can be full-time or part-time, and may require little to no experience.

Consider a Live-In Caregiver Position: Live-in caregiver positions are ideal for those who want to work full-time and have a place to live. These jobs can be found through home healthcare agencies, job boards, and classifieds.
How to Find Caregiving Jobs Using UrbanSitter
If you are looking for caregiver jobs near you, UrbanSitter is an excellent resource. With UrbanSitter, you can create a profile and browse available senior care jobs in your area. You can apply for positions that match your skills and experience, and communicate with families to schedule interviews.
Create a profile on UrbanSitter.
Browse available senior caregiver jobs in your area.
Apply to jobs that match your skills and experience.
Communicate with families and schedule interviews.
Once hired, work with the family to set expectations and establish a schedule. 
How to Ace Your Caregiving Job Interview
Once you've landed an interview, it's important to make the most of it. Here are some tips to help you ace your caregiver interview:
Dress appropriately: Dressing professionally is always a good idea, even if the interview is over the phone or online. It shows that you take the job seriously and are committed to presenting yourself in the best possible light.

Be prepared: Research the company or individual you will be working for and come up with a list of questions to ask during the interview. This shows that you are interested in the job and have done your homework.

Highlight your experience: If you have experience in caregiving, make sure to highlight it during the interview. Talk about your past successes and how you have helped previous clients. If you don't have experience, focus on your willingness to learn and your passion for helping others.

Discuss your availability: Be upfront about your availability and any scheduling restrictions you may have. This will prevent any miscommunications down the line and help ensure that you are a good fit for the job.

Ask about the job responsibilities: Make sure you have a clear understanding of what the job entails and what your responsibilities will be. This will help you determine whether the job is a good fit for you and will also show the interviewer that you are serious about the job.
How to maximize your earnings as a caregiver
If you're looking to make the most money as a caregiver, there are a few strategies that can help you earn a higher rate of pay:
Gain additional certifications: Obtaining additional certifications in areas such as first aid, CPR, and specialized care can make you more marketable as a caregiver and potentially earn you a higher rate of pay.

Specialize in a specific area: Consider specializing in a specific area of caregiving, such as infant care, senior care, or special needs care. Specializing can make you more valuable and sought-after, which can result in a higher rate of pay.

Take on additional responsibilities: If you're comfortable with taking on additional responsibilities, such as housekeeping or meal preparation, you may be able to negotiate a higher rate of pay for your services.

Negotiate your pay: Don't be afraid to negotiate your pay with potential clients or employers. Research the pay rates for caregivers in your area, and use this information to make an informed case for a higher rate of pay.

Build a strong reputation: Building a strong reputation as a caregiver can lead to more opportunities and higher pay rates. Make sure to provide high-quality senior care, communicate effectively with your clients, and always be reliable and punctual.
What kind of experience do I need to be a caregiver?
While some caregiving jobs require specific qualifications, such as nursing or home health aide certification, many jobs do not require any prior experience. Instead, employers may look for candidates who have a caring and compassionate nature, strong communication skills, and the ability to work well with others. Some employers may offer on-the-job training, so it's always a good idea to apply even if you don't have prior experience. However, having a background in healthcare or working with the elderly or disabled in respite care can be helpful.
How much do caregiver jobs pay on average?
According to UrbanSitter, in the U.S., the average hourly pay for a non-medical senior caregiver is $22.03/hr in 2023. However, the pay for caregiver jobs can vary widely depending on the type of job, location, and experience required. Some live-in caregiver jobs may offer a lower hourly rate but provide room and board as part of the compensation package. It's important to research pay rates in your area to get an accurate idea of what to expect.
Finding the perfect caregiver job can be a daunting task, but with the right tools and resources, it can be a breeze. If you're looking for a caregiver job near you, consider using UrbanSitter. With its extensive selection of job listings, you're sure to find the perfect job for you.
So why wait? Sign up for UrbanSitter today and start your journey towards the perfect caregiver job. Whether you're an experienced caregiver or just starting out, there's a job out there waiting for you. Good luck!