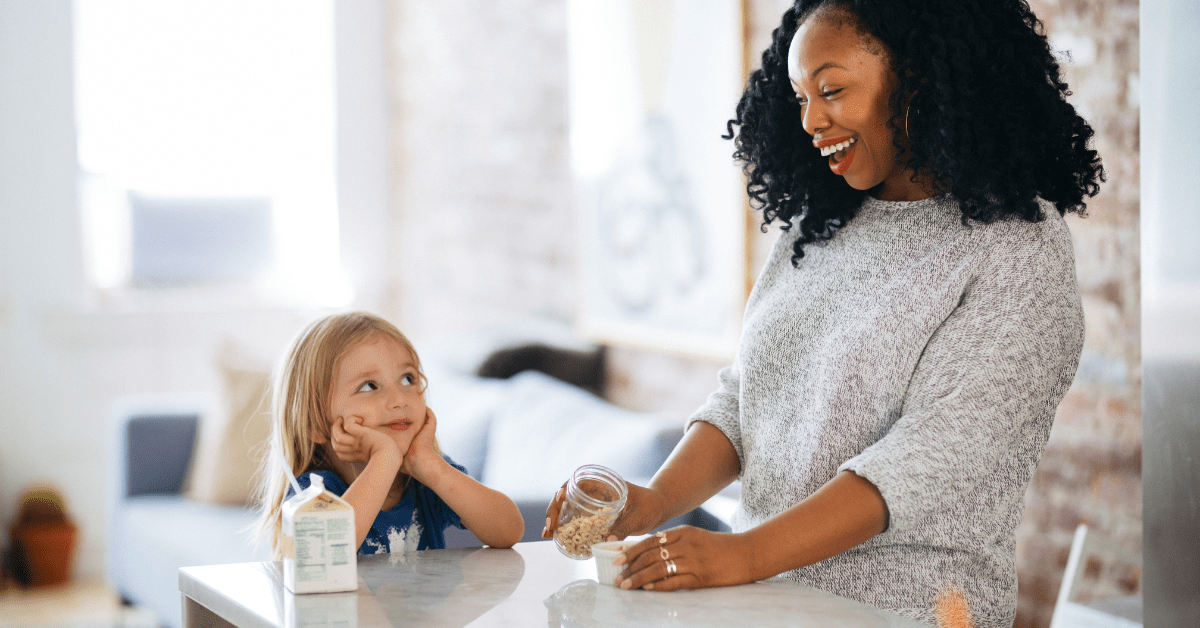 At UrbanSitter, we're all about trust and transparency. We really appreciate the authentic, real-deal, and considerate reviews that our fantastic UrbanSitter community shares with us. Dive in and check out what families and caregivers have to say in their own words – it's the best way to get the inside scoop! 
UrbanSitter Reviews from Families and Care-seekers
"I had a last-minute client meeting and posted a job. Within minutes I had responses from tons of 5-star review nannies. Download this app. It is life-changing!"
– S.C., New York
"UrbanSitter has supported my needs for reliable and joyful sitters. Whether it be for work, recreation, or last-minute emergencies, we've made wonderful relationships with local sitters who have become a part of our family!"
– Natalie O., Denver
"Finding a good dog sitter near me was really hard until I tried UrbanSitter. It was easy to use, and I found someone I liked quickly. My dog took to them, so I highly recommend it!"
– Katerina L.
"UrbanSitter made it possible to balance a full-time career as an attorney and life with three children, plus a husband that travels for work. I don't know what I'd do without it!"
– Karen L.P., San Francisco
"I don't always have time to interview my babysitters, so I like being able to watch a video. It helps me get familiar with the sitter ahead of time, so there are no surprises."
– Maia S., New York City
"UrbanSitter is my go-to for quality sitters! I can book weeks ahead of time or easily find a same-day sitter when in a bind. I even hired a part-time nanny during a daycare transition. Customer service is helpful, and the babysitters respond in a timely manner."
– Laura F.
"UrbanSitter has become one of those services that we absolutely couldn't survive without as parents."
– TJ L., Boston
"Recommendations from friends are a must when it comes to a sitter for my kids. UrbanSitter has expanded our network of babysitters, and it has given us peace of mind."
– Matt K., San Francisco
"I've been consistently impressed at how enthusiastic, smart, and qualified the sitters are, especially with special needs kids. But my favorite thing? I can pay with my credit card. No more ATM stops!"
– Jessica S., Boston
"Booking a babysitter used to be a serial process. With UrbanSitter, I can simply go online, and I immediately know what my options are for any given evening or weekend."
– Megan M., San Francisco
"Whether we've got an event far in advance or need a sitter for our weekly date night, UrbanSitter has become our "go to" solution."
– Lance S., New York City
"The UrbanSitter app is excellent! I am able to find and book sitters so quickly, and they are always great! Love it!"
– Cshotti
Related: Child Care Resources for Parents
UrbanSitter Reviews from Caregivers and Providers
"So glad I found UrbanSitter! Networking is how I've always met great families before, and UrbanSitter makes it that much easier to connect."
– Sarah G., Boston
"I meet so many amazing families who also pay well. UrbanSitter is legit!"
– Lucia C., San Francisco
"I'm a huge fan. Sitters are rewarded for professionalism and outstanding childcare through parent reviews, which in turn makes it easier to get more babysitting gigs as you build a positive reputation on the site."
– Fayette F., San Francisco
"Babysitting and nannying through Urbansitter allowed me to save up money so I wouldn't have to worry about going back to work once my baby was born. Now she's 19 months old, and I work occasionally through UrbanSitter to help me save more. I'm so thankful to work with awesome families that allow me to take my daughter to work with me! They love that their kids get someone to play with when we come over."
– Lydia B.
"Through UrbanSitter, I've been able to have a flexible schedule during full-time nursing school, and thanks to my income, I will be able to take a 3-month trip to Europe/Asia!"
– Alice P., San Francisco
"UrbanSitter has provided me with a fairly stable income during a very unstable time (post-undergrad). It not only allowed me to get a good apartment in my choice of neighborhood, but I was able to save some money, and I'm now about to fulfill a dream of mine by embarking on a trip around the world! Because of UrbanSitter, I've been lucky enough to meet a number of families that I love and make a salary more competitive than most other job opportunities. I have time to pursue my dreams while still making a living, something that not a lot of people can do, and I'm very grateful for that."
– Luke W., New York City
"Because of the money I saved from working full-time getting random US gigs, I was able to go back to the Philippines this month after being gone for 25 years. I paid my respects at my grandparent's graves and got to hug relatives who hadn't seen me since I was ten years old. I was also able to afford major dental surgery, which my childhood dentist performed. I'm grateful for UrbanSitter and look forward to the new improvements that you plan to roll out next year. Happy Holidays!"
– Kresta R.K., San Francisco
"This year, through UrbanSitter, I started working part-time for one of the kindest, most appreciative, and generous families I've had the pleasure of knowing. I feel lucky to spend a few days a week with their one-year-old baby, and it's great to have a reliable source of extra income as I build my career."
– Zoë W., Los Angeles
"I love urbansitter! As a babysitter, this app lets me get notifications when I have a message and have easy access to everything their great website offers!"
– Kiki Z.
"I have met so many wonderful families through the site and have been able to stay organized through UrbanSitter! It is absolutely perfect for a college student with no network of people!"
– Taryn O., Denver
"I absolutely love UrbanSitter. I'm a babysitter, and it's the easiest and most useful app I've ever used. I get notifications/emails IMMEDIATELY when jobs are posted in my area & during my availability. It's easy to contact parents as well! I've met some of my favorite parents & kids on this app."
– yagirlarnold
Related: Babysitting Guide