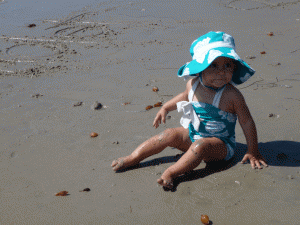 Making sense of what you can do to keep your baby clean and "green" can be overwhelming! It can be difficult to cull through the deluge of information and warnings out there to decipher what you should do to simply steer clear of environmental dangers that may affect your baby's health. Here are some simple suggestions from experts:
Choose, store and serve food with care.
Clean and treat your home and garden wisely.
Promote clean air.
Read labels before choosing baby products that are applied to the skin.
Many popular personal care baby products that have been around for years contain chemicals that may be absorbed through the skin. If you want to keep it all-natural for your baby, but you aren't sure what to look for and what to avoid when choosing baby products, check labels and avoid products that contain the following known carcinogens:
Find and book trusted babysitters at UrbanSitter.com.