Summer is here, the kids are home, and they are hungry! Who's got time to cook? Check out these 6 ideas for easy, no-cook, no-fuss dinners that get you in and out of the kitchen in a flash. We wouldn't want you to miss out on a minute of summertime fun!
Chop, pour, puree, chill and – voila – dinner! Here's the perfect quick and healthy dinner that fills their bellies and cools them off, too. Hopefully, your kids will think cold soup is quite funny and they'll get into the game by adding their favorite toppings to make it their own. Try chopped avocado, cilantro, tortilla chips, feta and croutons for toppings that make for a complete meal.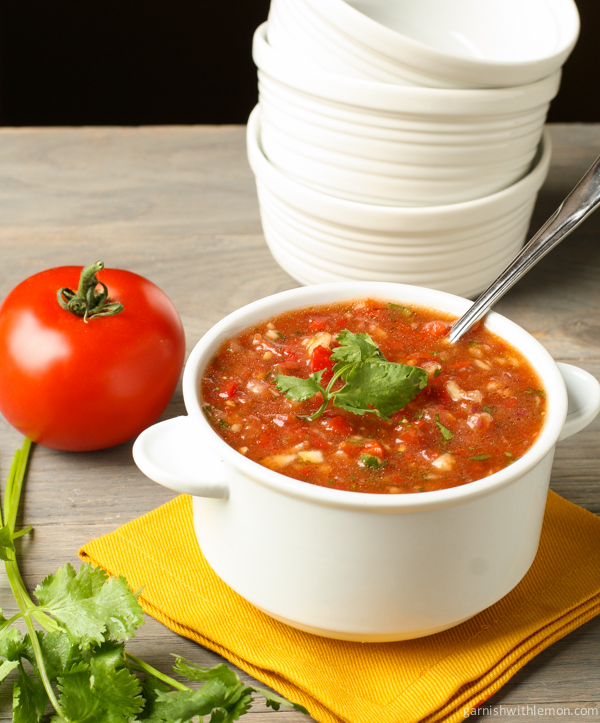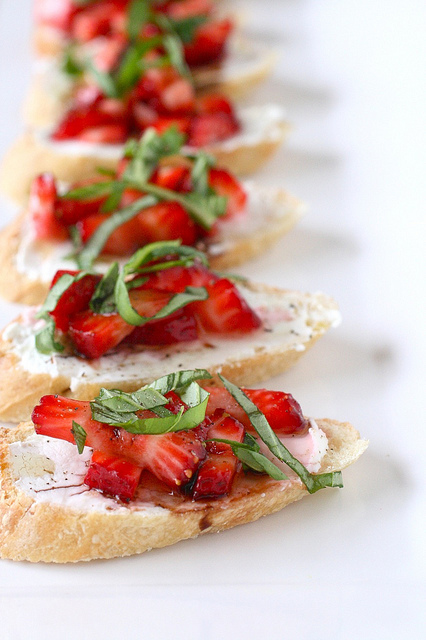 We've all had the kind with tomato and basil. Why not surprise them with a surprising new twist (kinda like cold soup!) – Strawberry Bruschetta – a wonderful combination of sweet strawberries, tangy goat cheese, and balsamic vinegar with a touch of fresh basil on top. It's a fantastic flavor combination, and screams "Summer!" You'll need just a nice French baquette, fresh strawberries, a touch of sugar, olive oil, goat cheese, balsamic vinegar, and salt and pepper. The very simple recipe is here.
Ok, technically, you do have to do some cooking with these fish tacos, but if you have a grill or even a grill pan, it's a cinch. The recipe is also great for making good use of leftovers, so grill a few extra pieces of fish and save them for these tacos the next night. The sauce makes these extra special, and it's just a simple mix of sour cream and lime juice with the level of seasoning (salt, pepper and jalapeno) that works for your tastes. The mix of veggie slaw and avocado make it a well rounded meal, and just right for summer.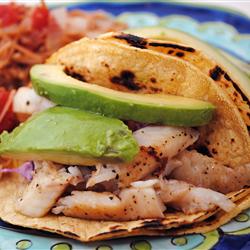 A cold antipasti platter requires absolutely no cooking and next-to-no prep. It's about as simple as calling for take-out, and yet so much tastier. With some forethought, you can keep many of these items on hand and pick up the rest at a one-stop shop. Go Italian by choosing a selection of cold deli meats and cheeses, jarred roasted peppers, sliced tomatoes, basil, olives and crackers or bread. Or, go Middle Eastern with a chunk of fresh feta cheese, hummus, olives, pita and any tasty Mediterranean tidbits you can pick up, including dolmas or a grain salad. If a big platter of tasty morsels isn't going to cut with your kids, turn it into sandwiches they'll dig, and grab a piece of fruit to go with them.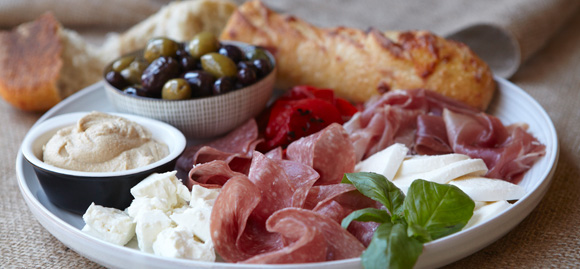 Before you protest, "My child will never eat salad!" – remember a salad is just a bowl of stuff a.k.a. building blocks. Chop what you have on hand, for a traditional cobb salad it would be some greens (a bag of salad mix works fine), cucumbers, tomatoes, avocado, maybe cold leftover chicken or some bacon or ham, a can of kidney beans or maybe garbanzos, cubed cheese, a couple of hard boiled eggs. If you're a vegetarian or vegan household, hold the meat and dairy. Give your child bits of what works for him, and throw the rest into a bowl and serve salad to the rest of the family. As easy as it is to grab a bottle of salad dressing, resist and spend a few minutes whisking one of your own. A Tarragon Vinaigrette, care of Iowa Girl Eats, works well and can be made with a whisk if you don't want to drag out the blender or food processor.
For the Tarragon Vinaigrette:
Whisk or blend 2 Tablespoons lemon juice; 2 Tablespoon red wine vinegar; 10-12 tarragon leaves, torn;
1 small shallot, roughly chopped;
1/2 teaspoon sugar;
salt & pepper to taste; and 
6 Tablespoons extra virgin olive oil.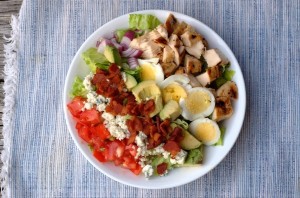 Your kids' eyes will pop out of their heads when they come to the table and see chocolate sandwiches on their plates! Inspired by the Jewish tradition of serving sandwiches on Matzo during Passover, these sandwiches are simply Nutella spread between Matzo crackers. And for the nut-free households, Weelicious shares a handy substitution that tastes just as good as Nutella. The nut-free version blends one part chocolate chips with one part sunflower butter. Serve this yummy creation with whatever is fresh-picked at the Farmer's Market and requires nothing but a knife for slicing.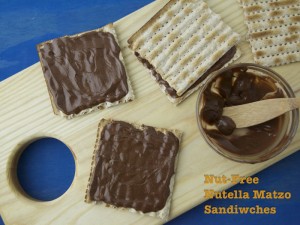 * All yummy images courtesy of Pinterest.  
HINT: These are great make-ahead meals to leave with the babysitter! Find trusted babysitters at UrbanSitter.com.