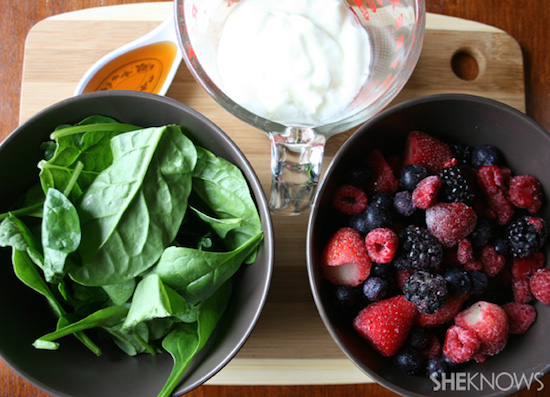 Regardless of your best intentions, mornings with kids never seem to go quite as planned. Quickly getting yourself and your kids dressed, fed and ready to face the day is no easy task. While your family is adjusting to the morning routine of a new school year, take some of the pressure off by providing a healthy breakfast that, when necessary, can be taken to go.
Smoothies make an ideal family breakfast, delicious and nutritious for kids and adults, alike. They are quick to make, fresh, high in fiber, and loaded with vitamins and antioxidants. If you choose the right smoothie recipes, you can easily make strong headway toward giving your family a day's worth of fruits and vegetables before they even get out the door.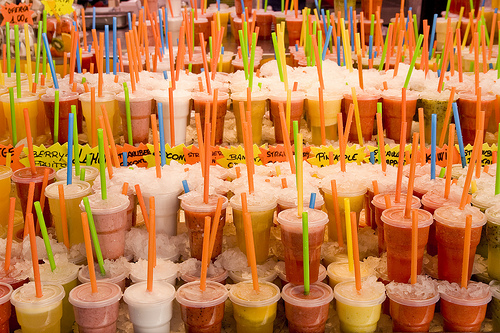 Here are tried and true tips and tricks for making great smoothies and 5 smoothie recipes to nourish even the pickiest eaters.
Tips and Tricks for Perfect Smoothies
Yogurt, frozen yogurt, bananas, avocado, dry cereal, or dry oatmeal will all make your smoothie thicker.
Add liquid slowly until you get the consistency you like.
While it's tempting to throw in every bit of produce in your refrigerator, resist. Too many choices will create a brown sludge no one will want to drink.
Some flavors overpower others, including ginger. Use with care.
Adding at least one frozen ingredient is recommended, whether it be frozen fruit, frozen yogurt, or ice.
Choose plain yogurt. There's enough natural sugar in the fruit, so you really don't need the added sugar in vanilla or fruit-flavored yogurt.
For convenience, prep and bag smoothie ingredients and freeze so you need only open the freezer and empty the contents of a bag into your blender. Hello Natural provides a nice step-by-step on prepping and freezing smoothie bags.
5  Satisfying Breakfast Smoothies
Berry Blast Smoothie via She Knows
2 cups loosely packed baby spinach (about two handfuls)
2 cups frozen mixed berries
1 cup plain Greek yogurt
1 cup low-fat milk (soy, almond or coconut milk will work too)
1 tablespoon honey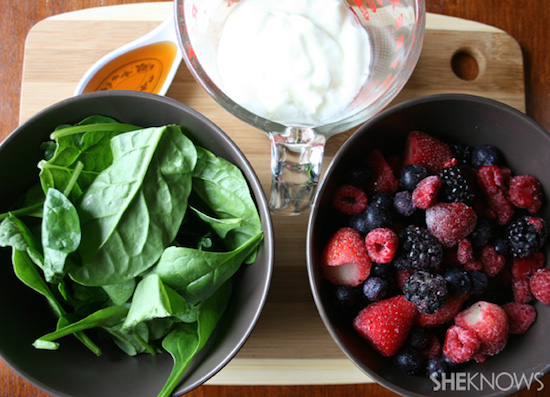 Peach Smoothie with Flax Seeds via Super Healthy Kids Why the flax? Flax helps aid digestion (helps avoid constipation) and is an excellent source of Omega-3, which supports brain development. What better way to start the day?
1 cup plain yogurt
1 cup milk, coconut milk, almond milk, or soy milk
3 peaches
1 banana
1 tablespoon of flax meal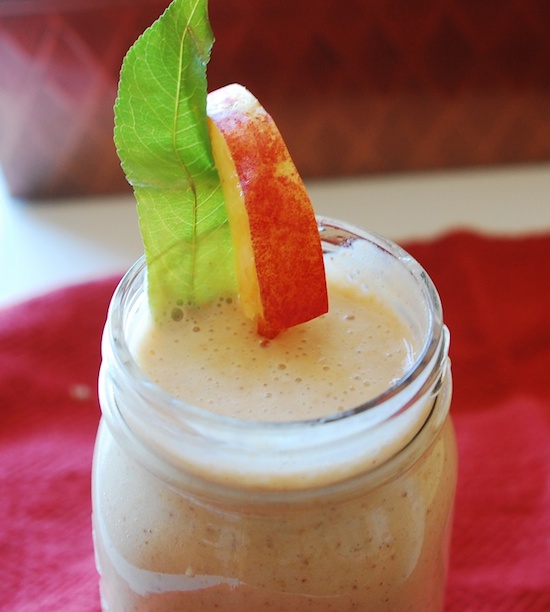 Bright Green Smoothie via Weelicious Sweet and fruity and a brilliant green color. Here's a lovely smoothie to accompany a bit of protein, such as a hard-boiled eggs, a cup of yogurt or toast with nut-butter for a complete meal.
3 cups fresh spinach
1/2 cup frozen pineapple
1 cup frozen mango
1 large banana
2 cups orange juice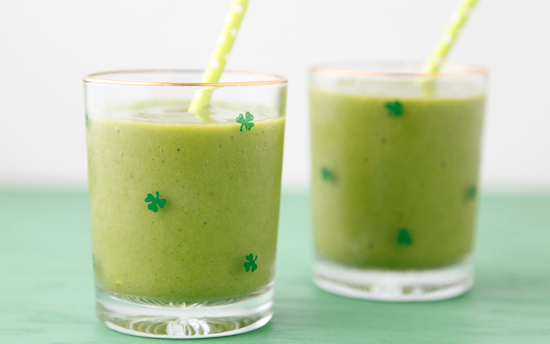 Vegan Peach and Oat Smoothie via The Minimalist Baker This smoothie is sweet, slightly tart, thick and creamy and satisfying for breakfast. It's vegan, using peaches, rolled oats, chia seeds, and a touch of sweetness from OJ and banana.
2 ripe peaches,
1 tbsp chia seeds
1/4 cup rolled oats
1/2 frozen banana
1/4 cup fresh orange juice
1/2 cup unsweetened almond milk
Optional:  1 Tbsp agave, maple syrup or stevia for added sweetness (or honey for non-vegan)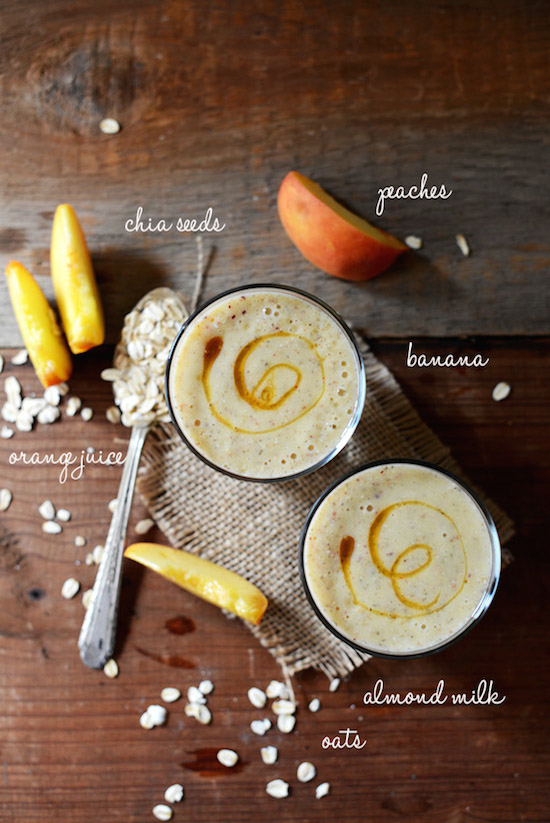 Tropical Papaya Perfection via Prevention Hold onto summer a bit longer with this tropical smoothie that's a nice change of pace from the usual fruits used in smoothie recipes.
1 papaya, cut into chunks
1 cup plain yogurt

½ c fresh pineapple chunks

½ c crushed ice

1 tsp coconut extract

1 tsp ground flaxseed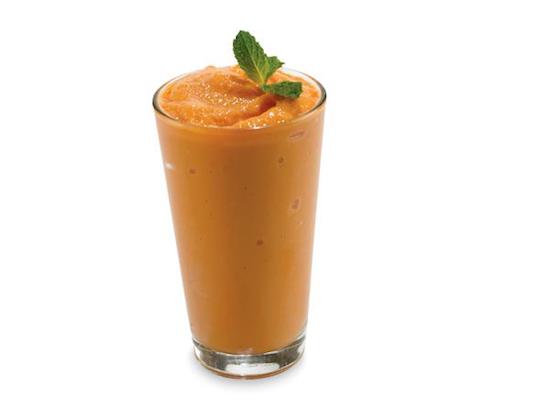 For more tasty smoothie recipes, check out our Don't Forget Breakfast and Cures for the Snack Attack boards on Pinterest. Smoothies aren't just for breakfast. They make satisfying snacks, too. Leave a recipe for your sitter to make for an easy after-school treat that's sure to win over the kids.