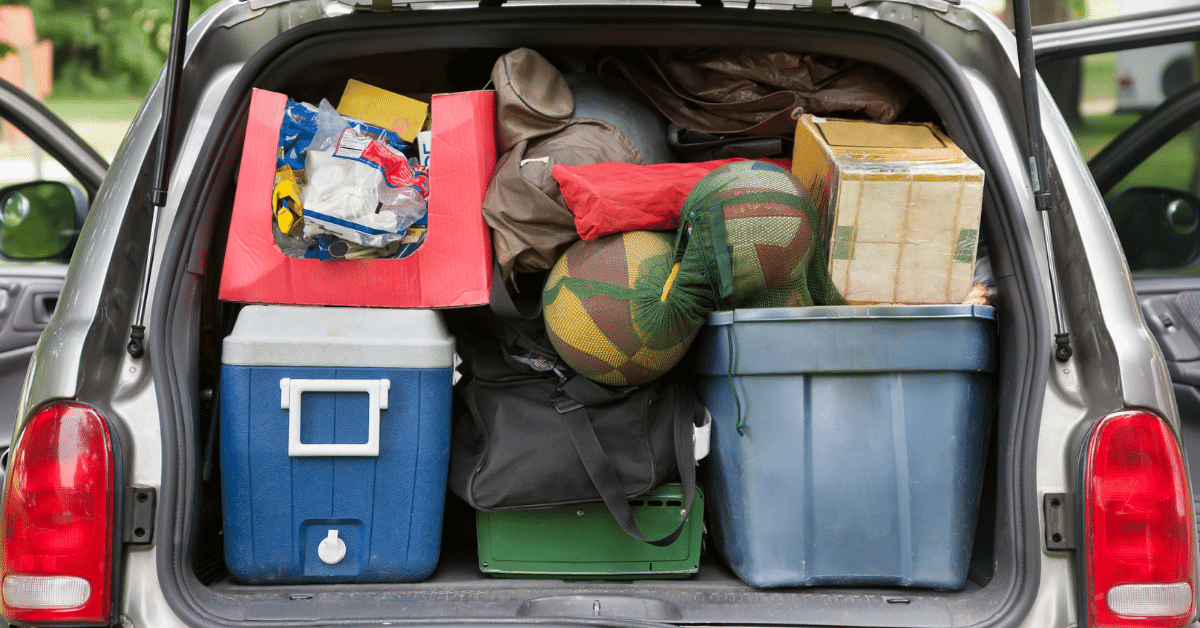 Whether your family's headed to the beach, on a road trip or doing a bit of camping this summer, you need to master the art of safely and effectively packing the family cooler. Not properly preparing or packing your food for the trip can mean more than just disappointing food. It can mean exposing your kids to harmful, possibly deadly bacteria. Here are helpful tips for packing the cooler and keeping it cool while your family enjoys some R & R in the great outdoors.
Preparing Food to Pack for the Road Trip
Consider pre-cooking food prior to your trip so you only need to reheat on the fire or camping stove. Better to avoid packing totally raw perishables, if you can.
Cool any food you'll be putting in your cooler beforehand. It's best to keep it refrigerated overnight so it's good and cold before it hits the cooler.
Freeze items like juice boxes, meat and hot dogs so they can slowly thaw in your cooler.
Keep everything double-wrapped in plastic wrap and zipped in a Ziploc bag or in watertight containers to keep from cross contaminating.
If you are traveling with a bottle-fed baby, it's safest to prepare and pack bottles of sterile water and have powdered formula pre-portioned so you can mix a bottle without fuss. You won't have to worry about premixed bottles spoiling.
Whole fresh fruits and vegetables don't need to be packed in the cooler, nor do pouches of baby food. You can throw them in a tote, saving room in the cooler.
Packing the Cooler for the Family Trip
For day trips, many families prefer using soft cooler bags, since they are light and easy to carry. For longer trips, choose heavier duty coolers. It's a good idea to pack two – one for beverages and one for perishables. Not sure what cooler is for traveling? No worries, Spruce Eats has done all the work for you – here's their list of the best coolers.
Pack your coolers with several inches of ice. You can make your own by filling half-gallon milk containers, large sealable freezer bags or water bottles 2/3 full with water and freezing. Solid ice blocks melt more slowly than ice cubes.
Keep loose ice (cubes) you want to use for drinks in a separate container so they don't become contaminated.
Check out this handy infographic from BuzzFeed for smart packing:
Keeping it Cold
Keep what you're going to eat first at the top of the cooler, so you aren't digging through the cooler and letting the cold escape.
For longer trips, keep a separate cooler for water and drinks. You'll likely open that cooler more often, leaving the other to stay closed and cold.
Keep the cooler closed and in a shaded area for the best insulation.
If we've got you itching for a family trip and you could use some help finding a family friendly camping spot, check out our roundup of family camping favorites, which includes spots on both coasts and a few in between, too. The UrbanSitter Family Travel Pinterest Board is filled with pins from our blog and others, providing tips for safe and happy travel with kids. Go ahead – hit the road!
Source: The USDA web site provides valuable info on keeping perishables safe while traveling.
Need a sitter for the adults to go out and enjoy a nice meal while on your road trip? You can find a local sitter through

UrbanSitter.