Tick, tick, tick…. You are running out of shopping time! Check out the UrbanSitter Pinterest Boards, including Mommy Wish List, Gifts for Nannies and Sitters, and Gifts for Babies and Kids, and grab those last few gifts before it's too late. Here are a few of our favorite last-minute choices from our boards. Here's hoping they'll work for that so-hard-to-buy-for someone on your list.
For YOU.

Drop a few of these hints his way:
We LOVE this! For $179, you get a professional to design a room in your home. Includes a floor plan, furniture layout, 3D rendering, colors, finishes fabrics, and a shopping list that will save you countless hours (days, weeks, months, if you are like us) of agonizing over the perfect pieces for your dream room.  You can purchase a gift certificate for the service on their website.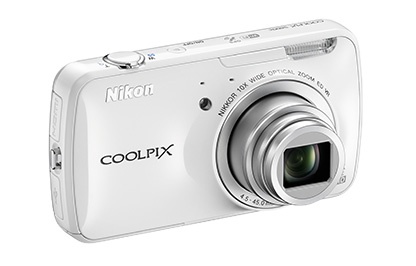 No need to saddle him with a bunch of research. The Nikon COOLPIX S800c is a really solid grab-and-go camera for throwing in a purse or diaper bag.
It's reasonably priced and not hard to find. We found it at Best Buy on sale for $299.99.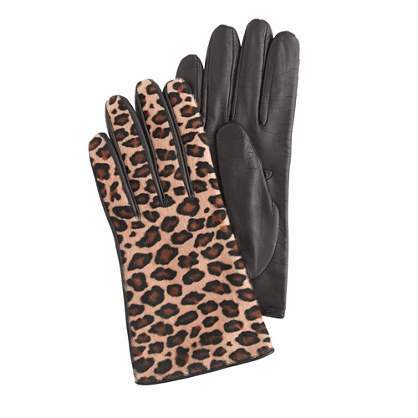 These calfskin leopard-print gloves from J.Crew are so elegant, and are just the right touch to spunk up your neutral coat. They are foolproof, unless of course they just don't fit, in which case you could always return them and find something that suits you at the uber-Mom friendly store. On sale now for $99.99.
For your favorite sitter or nannies.
Yes, you should probably give you a little something beyond just a higher hourly rate during the holiday season (although no one has ever bemoaned a boost in pay!). Why not pick her up something thoughtful and let your kids deliver it to her next time she babysits. Good choices, include: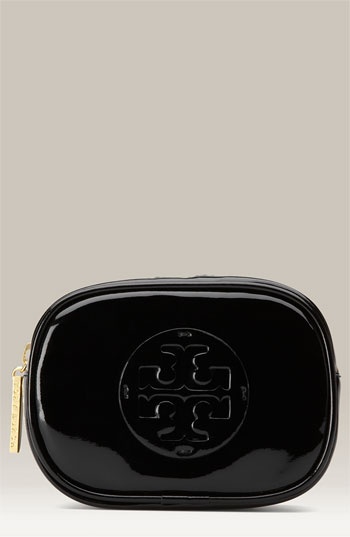 A Tory Burch cosmetics case looks lux and is sure to make any girlie girl smile from ear to ear. We found it at Nordstrom for $55. Grab one near you (they even wrap it quite nicely) or order by Dec. 21 to have it shipped in time for Christmas.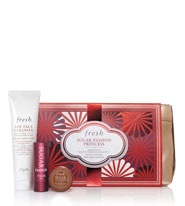 A gift set from Fresh bestows a bit of pampering. It includes three products that promise to deliver spa-like Zen. Though we can't vouch for that claim, we can attest that they smell really, really good. Order straight from Fresh and expedite shipping.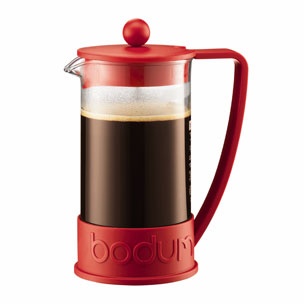 If she's making coffee for one, a French Press is the way to go. We love this one from Bodum, available through illy for only $25. The red rocks and the coffee really good, too.
For Babies and Kids on your list.
Whether Santa's been slacking or the neighbor's kids just brought gifts for yours and left you standing there empty handed, fear not. These will work well: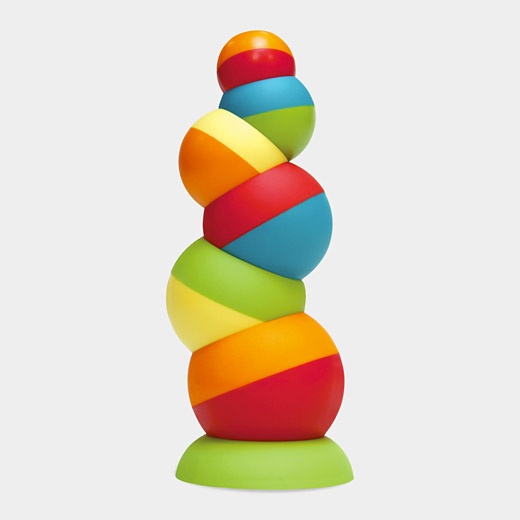 Tobbles Stacking Toy truly looks like sculpture. Kids will love it and design-savvy parents will appreciate your good eye. If you can't run to the MOMA store to pick one up, order online. It's a steal at $25 and $22.50 for museum members.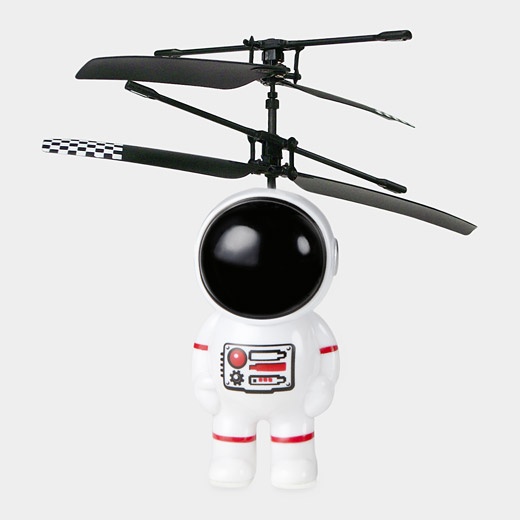 Make it easy on yourself and grab two gifts in one trip. MOMA has so much to offer… like the Remote Control Spaceman. So dang cool! It's $26 and even less if you're a member.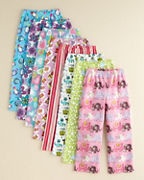 Whether boy or girl, baby or teen, any kid digs new, cozy jammies for Christmas morning.  Get a pair for $29.50 at Garnet Hill. You can save a bit if you buy more than one pair, and Garnet Hill is covering the rush shipping.
Hope you found what you're looking for!  Don't forget – you can easily book a sitter on UrbanSitter so you can shop without the  kids!