Whether you are going to a formal office holiday party or the neighborhood cookie exchange, you want to look your best this holiday season. And while it's fun to treat yourself to something new, your very own closet or a consignment shop probably has some surprisingly-wearable items. Here are a few ideas, or visit our
One Hot Mama Pinterest Board
for tons more holiday inspiration!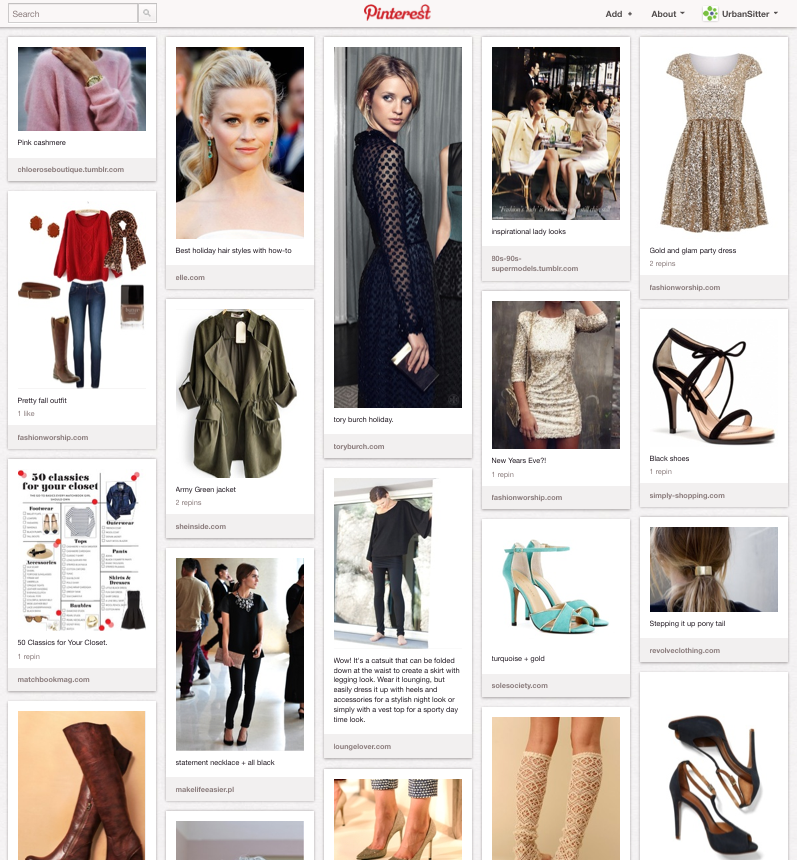 Fancy pants: If you need a ball gown or fancy dress, your best bet is to shop the consignment stores or your friends' closets. It's not worth it to buy a $500 dress for one night (unless you can afford to and then, by all means, you should!). In most cities and even some suburbs, there are consignment stores that stock almost-new, brand-name dresses. For reasons stated above, they are usually in fabulous condition. Friends who have worked or still work for big law or finance firms will usually have a few good choices on hand as well.
Evening with friends: Buy new jewelry or a pretty scarf and wear something you already own. Remember that basic black dress you wore to a wedding six years ago? Well, assuming it still fits, it's probably only boring to you. Others will see it as new and exciting, especially when paired with bold jewelry or a fun wrap. Costume jewelry is all the rage right now, and you can go high-end (like Kate Spade or Nordstrom brand) or you can march into H&M or Forever 21 and get yourself a little bauble that amps up your look ten fold. Also available are super-soft cashmere or wool wraps in sumptuous colors (why not try pink or chartreuse?) or  simple black or champagne with some sequins or sparkle to it. Your basic black is suddenly anything but.
Cookie exchange or children's school party: This is a great opportunity to wear your favorite winter basics. Nice cords and a sweater can be enhanced greatly by a pair of suede booties or a leopard print skinny belt. If you want to embrace the season, do it with color (red or green sweater) or appropriate jewelry (a red bangle bracelet is cute. Or a Christmas pin, but stop at one. More than that and Grandma Judy might be the only fan). Also, a Santa hat is fun and always appreciated by the under-12 crowd.
The Nutcracker or Symphony: Pair something indulgent with something basic. Try a crisp white blouse with a black bubble skirt and heels. Add a chunky-jeweled necklace and you could be going to the ball or brunch. Also, a beautiful silk blouse in a jewel tone (pick one that compliments your skin tone), stands on its own with plain pants., i.e. dark trouser jeans or black slacks.
Remember, it's not only the outfit that makes you shine during this crazy, festive, fabulous season; it's the smile on your face and the bounce in your step.
Sure to add a bounce to your step: Booking a babysitter for your night out! UrbanSitter makes it fast and easy. so log on today and book a sitter in minutes!