Looking for a creative way to keep the kids entertained on a rainy or snowy winter day? We've found a trio of adorable crafts for kids that celebrate the season and may entertain you (or your sitter) as much as they do the kids.
Before the last leaf falls, grab your chance to create a fun afternoon with your child. Take a walk to enjoy the fall foliage and select your favorite fallen treasures. After a warm lunch or cup of cocoa following your walk, tackle this simple craft that's just right for practicing scissor skills. Draw a simple car outline on a leaf and have your child cut the lines to create a car. You'll want to do the windows, as an XActo will work best. Via The Art Room Plant.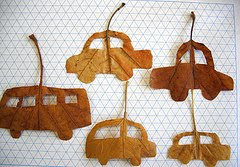 The creative minds at Art and Soul Preschool came up with this ingenious use of an egg carton after observing that pieces of the carton looked amazingly like owls. And they do! See their site for step-by-step instructions, or simply use the photo as inspiration, cut sections for eyes and bodies, and let kids "build" an owl from the pieces. It's best to paint the sections first, and glue them together once dry.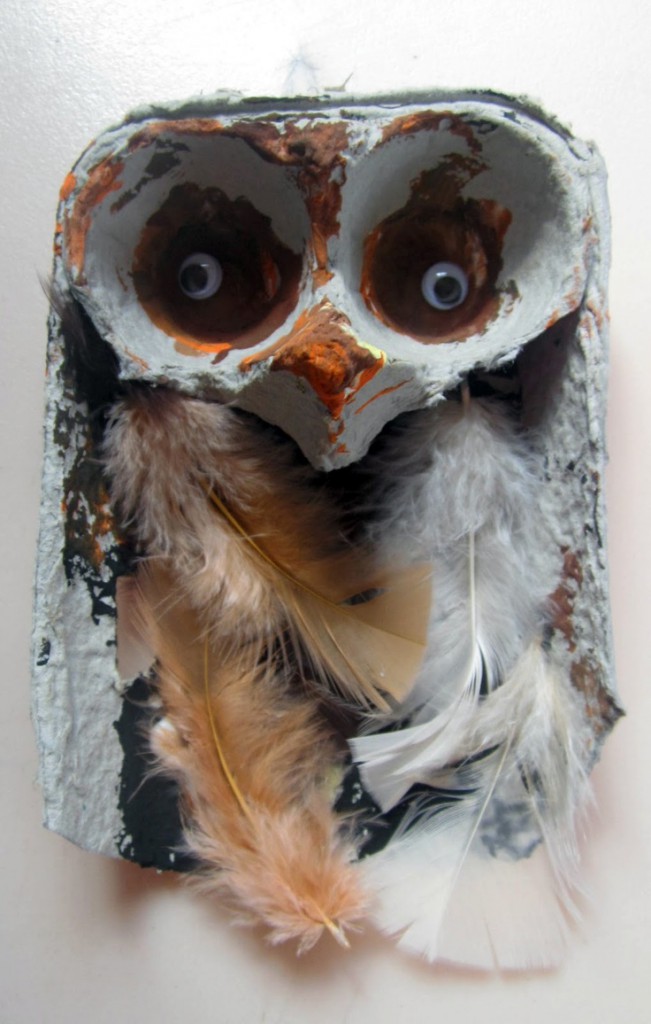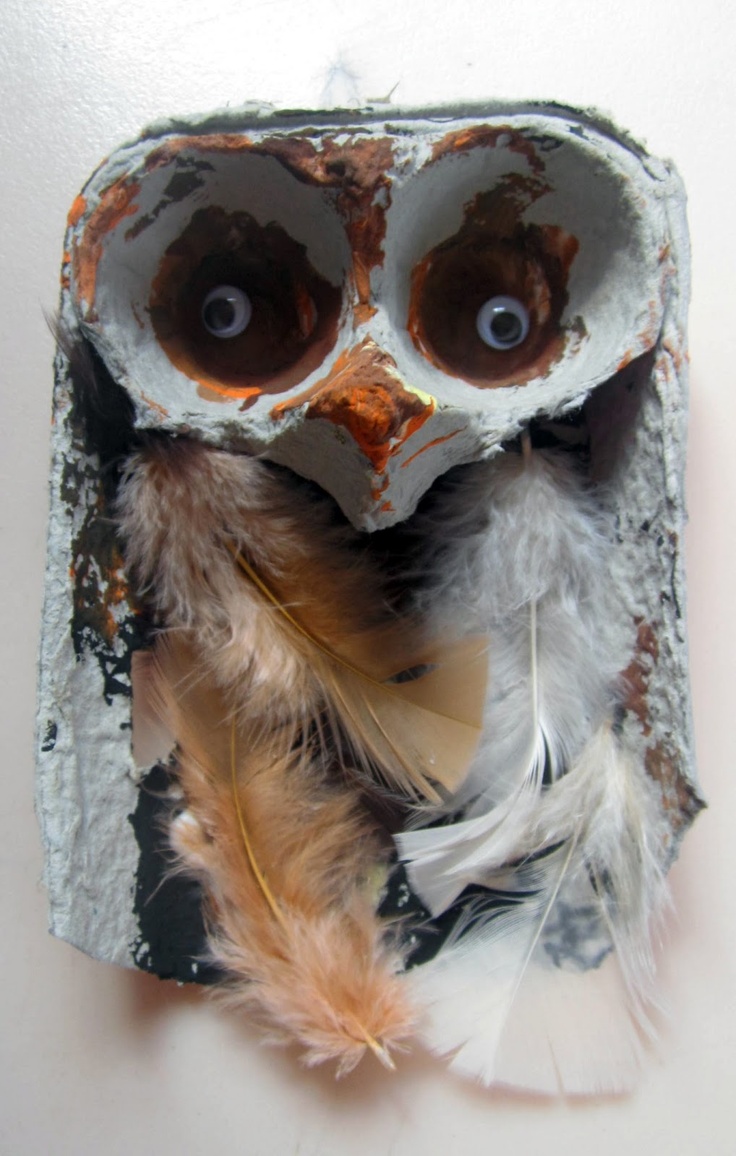 Help keep feathered friends fed through the winter with these easy bird feeder ornaments. You can hang them on a tree in your backyard or at the park. This recipe doesn't require peanut butter, like many others do, so it's also great for taking to your child's classroom for a fun, fall party project. Recipe provided by Prudent Baby.
Ingredients:
3/4 cup birdseed (seed for small birds works best)
1/4 cup water
1 small envelope of Knox gelatin
Twine or string
Cookie cutters, molds or mason jar lids
Wax paper
Instructions:
Mix together the envelope of gelatin with 1/4 cup of water and bring to a simmer while stirring. Continue stirring until the gelatin is dissolved. Remove from heat and let cool for a minute. Stir in the 3/4 cup birdseed, adding a little more if there is liquid in the bottom of the pan. Lay cookie cutters out on wax paper and fill halfway with the birdseed mixture. Cut twine, knot the end and push the knot down into the birdseed. Continue filling with birdseed, covering the end of twine and knot.
Push the birdseed evenly into the cookie cutter until it's full. Allow to dry overnight. Turning them over every now and then.
Remove from the cookie cutters and hang them in a tree.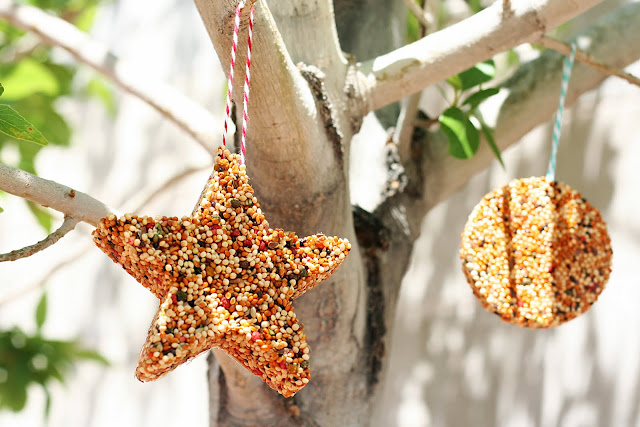 Remember, if crafting is not your thing, these creative projects are perfect for passing along to your sitter to tackle with the kids while you're away.