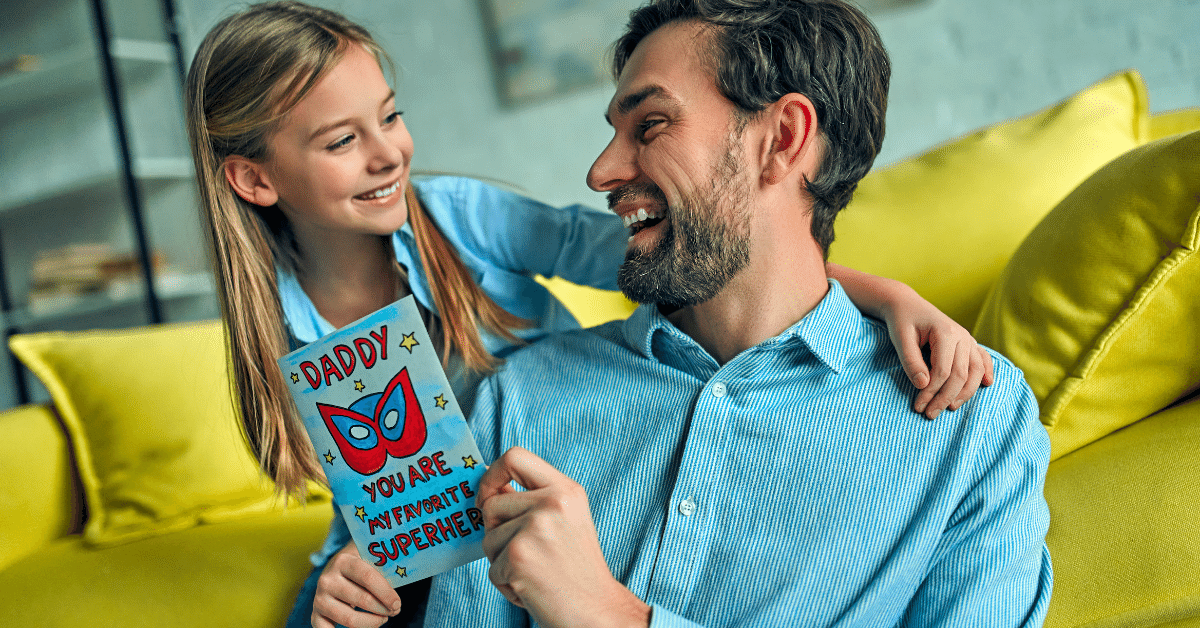 Father's Day is fast approaching. Don't panic. Below is a helpful list of great Father's Day gift ideas. We're sure you'll find a gift that'll be perfect for that special dad in your life.
Photo for His Office — Dads aren't always the most diligent about decorating their offices, but who can resist a precious photo of the kids or better yet, you AND the kids? Print and frame it, and have the kids make the card. Done.
Night Out on the Town — Make a reservation for dinner at his favorite restaurant. (Note: this should be HIS favorite restaurant, not YOURS.) Maybe even head to a movie afterward. Be sure to book your sitter early — remember, UrbanSitter has trusted caregivers ready to watch your kids!
Homemade Gift by Kids — More than a card, give him a handmade paperweight or picture frame. Head to your local craft store and get some modeling clay and do hand impressions, or use popsicle sticks to make a frame (or even buy the frame and let the kids decorate it). Or, find a few smooth rocks and use markers to embellish. He'll love it, guaranteed.
Concert or Theatre Tickets — When another button-down shirt just isn't going to cut it, do a little research on which band or play is coming to town. What will Dad love? Whatever you choose, he's sure to be thrilled with your thinking outside the box.
Breakfast in Bed — This one seems cliche, and might usually be reserved for Mother's Day, but I think most men enjoy it, too. Have the kids help you (but not too much — no shells in the omelette!), and take it in on a tray after you've let him sleep in a bit.
Office Visit — With everyone returning to the office, this is an unexpectedly new (old) hit. Most offices are willing to have kids visit, if only for a few minutes, and it's a good thing for kids to be able to envision where Daddy goes every day. Afterwards, treat him to lunch at one of his favorite local spots.
Hobby Gear — Take the time to do some research or really *listen* to him in the preceding months when he talks about those cool kicks or the headphones he covets. Then go out and get them — or ask the internet for help.
Best of all, let Dad just enjoy his day. Tell him how much you and the kids love him — it's truly the best gift one could give.
Your community's most trusted caregivers.
Find great care for your kids, pets, seniors, and home with UrbanSitter.