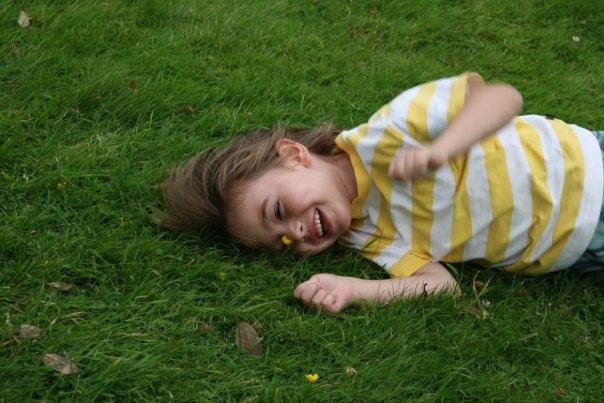 No matter where you live on the planet, April 22nd is Earth Day.
Don't let the day pass you by without taking advantage of the opportunity to celebrate and help your family do its part in protecting our planet.  Here are fun ways to get the kids involved, build lasting memories and start healthy habits, too:
Maybe an obvious choice, but a certainly one not to miss – plant a tree, a small garden, even a few seeds for a burst of color in a pot. Follow these helpful tips from Kids F.A.C.E if you are new to planting a tree:
1. Dig a hole as deep as the rootball and twice as wide.
2. Check to see if the soil around the hole is too hard – if it is, loosen it up a bit with the shovel.
3. Remove the container from the rootball. (The roots are like the tree's blood vessels and they work best if they are not all twisted and knotted up, so you might need to straighten them out if they are circling around after having grown in the container.
4. Place the tree in the hole, making sure the soil is at the same level on the tree as when the tree grew in the garden center. If your tree has burlap around the rootball, place the tree in the hole and then carefully untie the burlap. Leave the burlap lying in the bottom of the hole (this is Okay – the burlap will simply turn into organic matter over a period of time).
5. Fill in around the rootball with soil and pack the soil with your hands and feet to make sure that there are no air pockets.
6. Make a little dam around the base of the tree as wide as the hole with left over soil or grass clumps to hold in the water.
7. Give your new tree a good soaking of water to help settle it into its new home.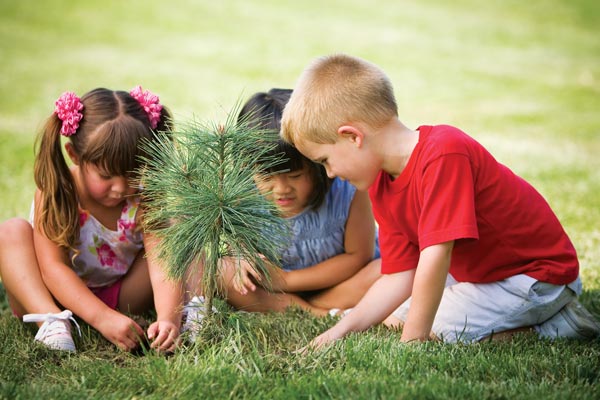 Brainstorm with your kids for ideas on how you can do a better job living green. Commit to just one small change or a whole list of intentions, and stick to it. Ideas: Change to CFL light bulbs in your home, kick the paper towel habit, or swear off individually packaged snacks.
Build your own compost bin  or buy a rainwater collection barrel for your home. Help kids feel they are part of the action by having them commit to simple acts such as turning off the water when they brush their teeth, using the same cup throughout the day so there is less to wash, and helping to water houseplants using leftover water from their water bottles brought home from school.
Get the whole crew spring cleaning with all-natural cleaning products that are safe for little helpers and their environment. A simple mix of one part white vinegar and one part water will do the trick for most general surface cleaning. You can add a few drops of tea tree oil, lavender or lemon essential oil to add a fresh scent. Fill reusable spray bottles with the mix and set your crew loose.
Have a "Lorax" Party. It is, after all, a celebration day. Pull the shades and have a Lorax movie showing, complete with themed snacks and recycled decorations. Smita from The Party Wall created an incredible Lorax-themed party, and took lots of photos to prove it. Take a look for some cool inspiration and get printables, too.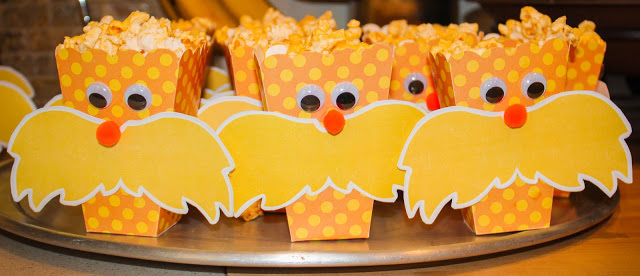 Park the family car and rely on your own two feet or public transportation to get you to and from today or better yet, for the rest of the week. If your commutes are too long or public transportation isn't available, coordinate a carpool with other families to take at least car off the roads. Your kids will love the switch-up, as much as the environment will.
Recruit the neighborhood kids to join you to clean up a favorite park, beach, school yard or other public space.
Simply spend a family day outdoors. Maybe you can't do it mid-week, but commit to spending a weekend day totally and completely outdoors. Take a family bike ride, spend time at the playground, visit local botanical gardens or take a hike. Dine al fresco, too. We all know how much kids love picnics.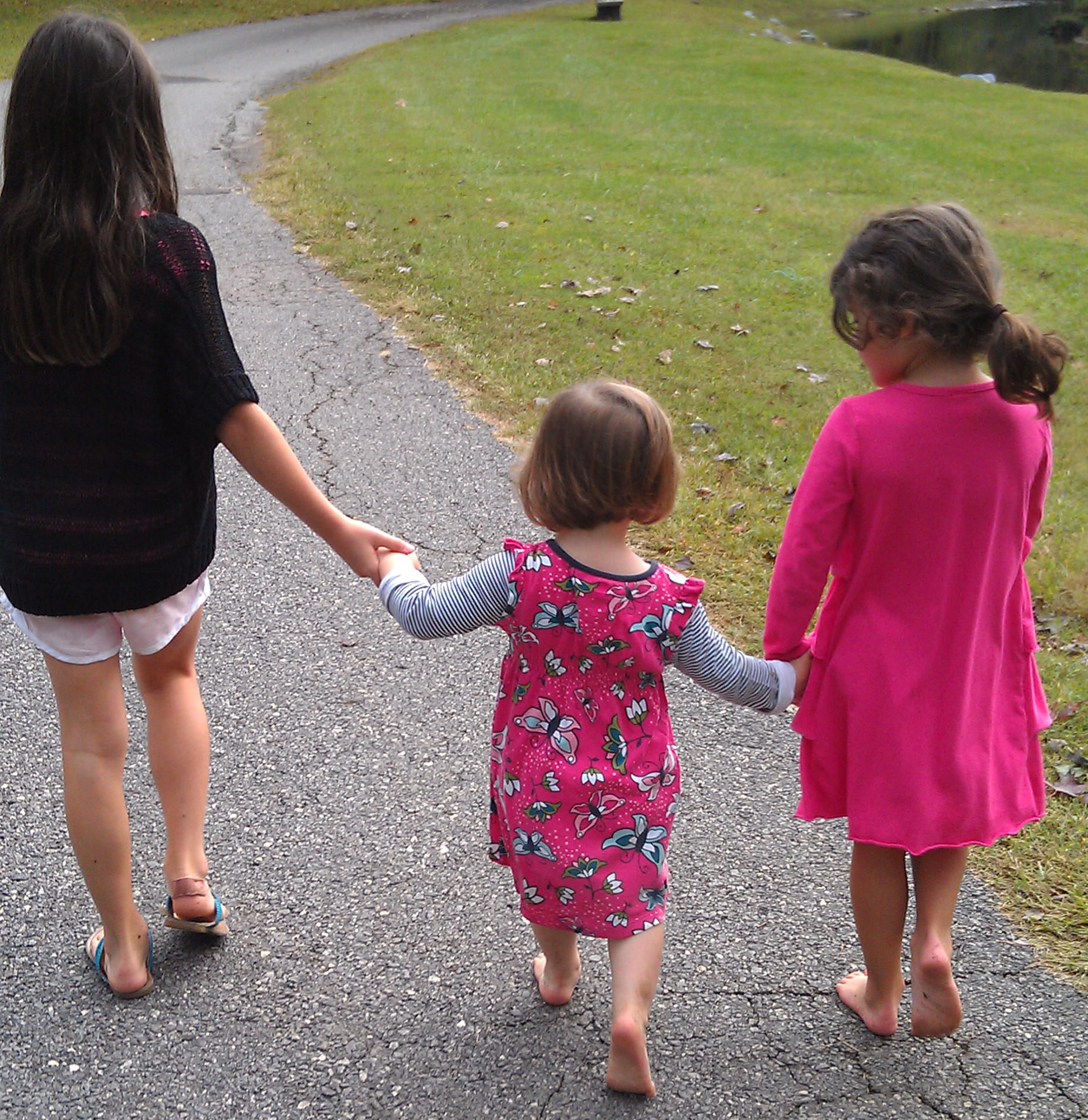 Find babysitters your friends know and love at UrbanSitter.