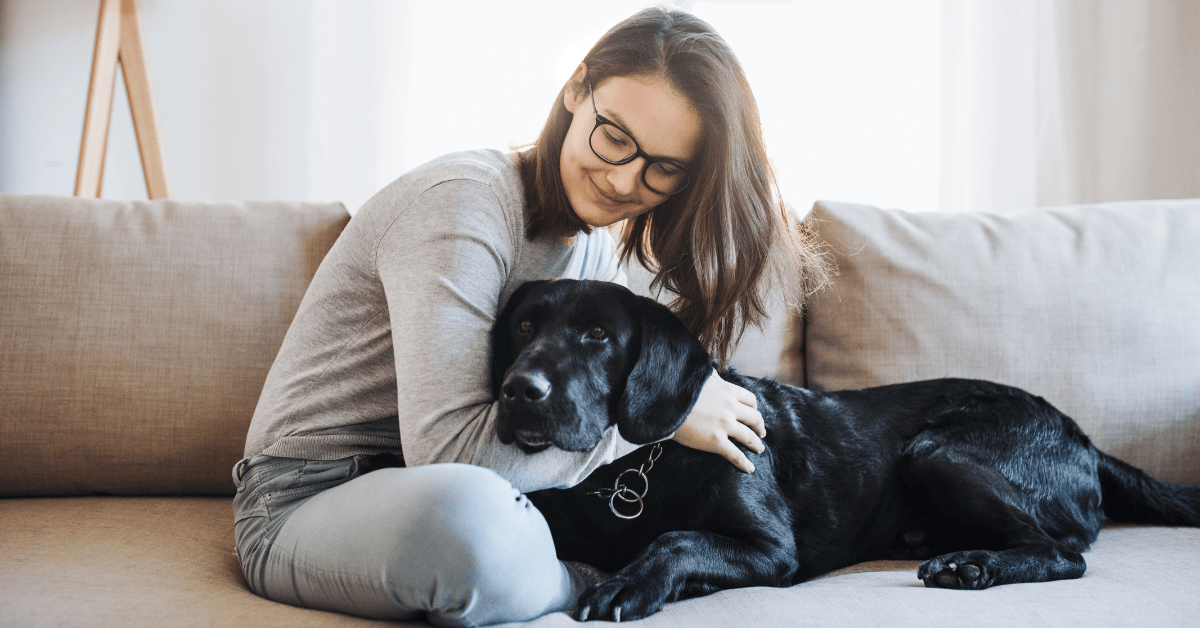 As a pet parent, you want to ensure that your pup is in good hands when you're away, so choosing the right dog sitter is crucial for your peace of mind and your dog's well-being. With so many options available, it can be overwhelming to find the perfect match. In this article, we'll cover the key qualities to look for in a dog sitter near you, so you can make an informed decision and find the best possible care for your pup.
Before diving into the qualities to look for, it's important to first define the responsibilities of a dog sitter. A dog sitter is responsible for providing care and attention to dogs when their owners are away, which includes the following:
Provide food and water to the dog at appropriate times
Take the dog for regular walks and provide exercise and playtime
Ensure the dog's safety and security at all times
Keep the dog's living area clean and tidy
Provide companionship and socialization to the dog
Monitor the dog's behavior and health, and report any concerns to the owner
Administer any necessary medications or treatments as directed by the owner
What should I look for in a dog sitter?
Experience with Dogs
Your dog sitter should be comfortable with various breeds, sizes, ages and temperaments of dogs and understand their needs, behaviors, and preferences. Ideally, your dog sitter would have experience with your dog's breed. These experiences could come from owning dogs themselves or working with dogs in a professional setting, such as a veterinary clinic, animal shelter, dog daycare or as a dog walker. Hiring a dog sitter with a lot of experience will help you feel confident that they can handle any unexpected situations that might arise.
Dependability
When you're leaving your dog in someone else's care, you need to be sure that they are reliable and dependable. A good dog sitter should be available when you need them, show up on time, follow your instructions, and be willing to provide updates and communicate with you throughout the day. You may want to look for a dog sitter near you, who can quickly walk to your home without a commute. If you're looking for long term dog care, you might ask about their availability throughout the year to ensure that they will be available over holidays or vacations you might be taking.
Flexibility
If you have dog sitting needs that vary from day to day, you'll want a dog sitter who is equally flexible. For instance, you may need them to come to your home for a few hours or for overnight care, if your dog is ill and needs medication administered regularly or if you have a new puppy who isn't housebroken yet. If you're primarily hiring a dog sitter as your dog walker, you may need someone who is flexible enough to come only on certain days of the week when you need help. Be sure to discuss your specific needs with potential dog sitters and find someone who is willing to accommodate your schedule.
Training and Certifications
While it's not a requirement for dog sitters to have formal training or certifications, it can be an added bonus. Look for dog sitters who have taken courses or earned certifications in dog behavior, dog training, pet first aid, or other relevant areas. Credentials such as these can indicate that the dog sitter takes their role seriously and has a commitment to providing the best possible care for your pup:
Certification Council for Professional Dog Trainers (CCPDT) – While not specific to dog sitting, this certification is highly respected in the dog training community and may demonstrate a dog sitter's commitment to continued education and professional development.
Positive Reviews and Recommendations
One of the best ways to find a good dog sitter is to ask for recommendations from friends, family, or your veterinarian. You can also check online reviews from other pet owners who have used the dog sitter's services. Dog sitter finding websites like UrbanSitter show individual pet sitter profiles with public customer reviews and ratings and have strict trust and safety standards. You can also ask potential dog sitters to provide professional and personal references when you interview them. Always call references and ask lots of questions to probe for any red flags or concerns. 
Your community's most trusted caregivers.
Find great care for your kids, pets, seniors, and home with UrbanSitter.
Are there any dog sitters near me? 
To find out if there are any great dog sitters near you, try these five easy steps:
Go to a dog sitter website such as UrbanSitter and start a free account.
Enter your location and select "Pet care" for dogs.
Browse through the list of available dog sitters and narrow down your options based on their experience, reviews, rate and location.
Schedule an interview with potential dog sitters to see how your pup responds to them and to ask any questions you may have.
Finally, choose a dog sitter who you feel comfortable with, who has the necessary qualifications, and who has a good reputation.
Finding the right dog sitter for your furry friend takes time and effort, but it's worth it for the peace of mind it provides. By looking for key qualities like experience, dependability, flexibility, training, and reviews, and by using resources like UrbanSitter, you can find a dog sitter who will care for your pet as if they were their own.
Start a free UrbanSitter account for access to additional features like background checks and secure messaging. Find your perfect dog sitter today!