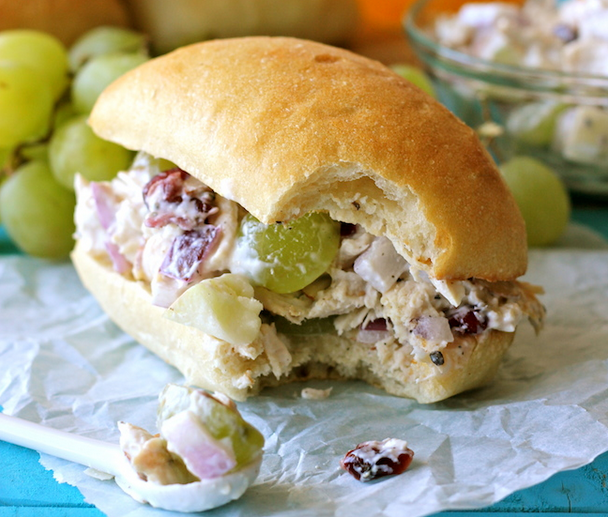 [maxbutton id="1″]
Parenting rarely seems to go at a relaxed pace. This time of year especially is a whirlwind of to-dos. Between filling out back to school paperwork, making carpool arrangements, scheduling team photos, packing lunches and shuffling kids to and from after-school activities, there's rarely a spare minute to take care of yourself.
If you find yourself eating the PB&J crusts off your kid's plate and calling it lunch, this post is for you. We've found 5 delicious recipes for quick and easy, healthy lunches that even the busiest parent can prepare and take to work, enjoy in those few quiet moments when the baby naps or to eat on the go. Not only do they taste great, they'll also give you the energy you need to power through the day.
Greek Chicken Salad Sandwich
Lightened up chicken salad loaded with healthy fruit and veggies, via Damn Delicious. In a large bowl, combine chicken, red onion, apple, grapes, dried cranberries or currants, sliced almonds, Greek yogurt, lemon juice, garlic powder, salt and pepper, to taste. Eat it on a green salad, wrapped in a tortilla or on nice hearty bread.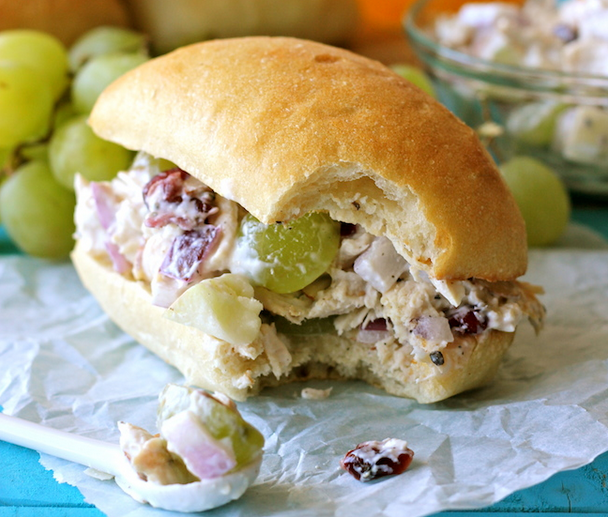 [maxbutton id="3″]
10-Minute Tomato Soup
Don't let the goldfish crackers in the photo fool you, this soup is not just for kids…but they might want some! Puree tomatoes, celery and broth in a blender until smooth. Season, to taste, with salt and pepper, lemon juice and maple syrup. Stir in cream. Keep a pot in the fridge so you can heat a cup at home or take it along in a thermos. Thank you, Food Network!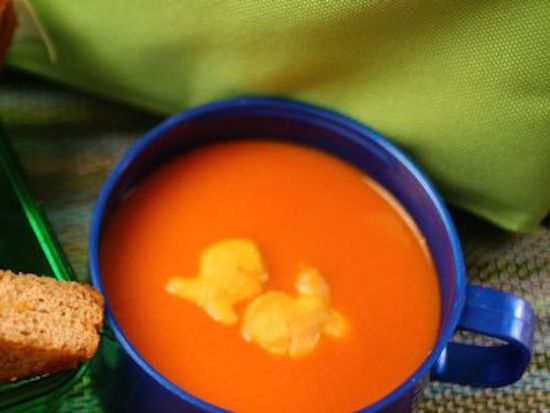 Couscous Salad with Cucumber, Red Onion and Herbs
This salad resembles tabbouleh, but it's heavier on the grains and has even more fresh vegetables. Toss finely chopped herbs with the couscous, as well as the sliced cucumber, onion, and lemon zest. Whisk together the lemon juice, olive oil, honey, chili powder, and cumin, then toss this dressing with the couscous. Stir in the pine nuts. Crumble the feta and stir in. Taste and season generously with salt and pepper.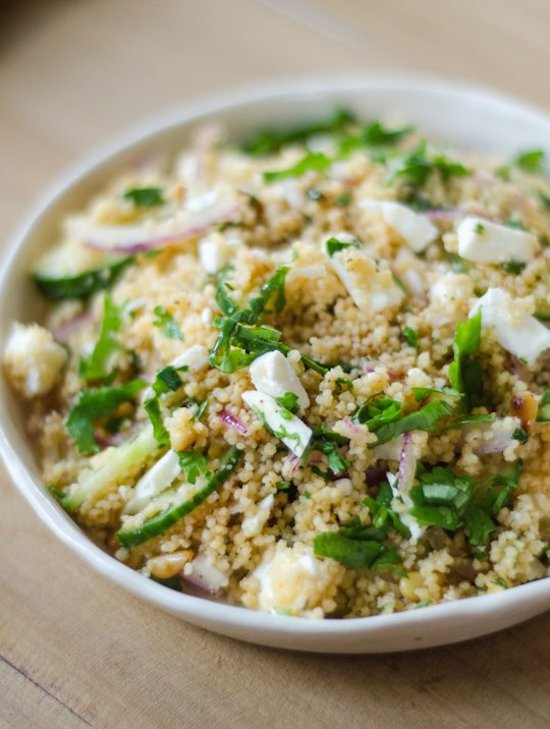 Mashed Chickpea Salad
A little like potato or egg salad, but healthier. This hearty salad from Simple Veganista is awesome on a leaf of lettuce with a squirt of lemon and a handful of pumpkin seeds, or slather it on your favorite bread with some leafy and mashed avocado and you have one great sandwich. It's full of protein, fiber, texture and flavor.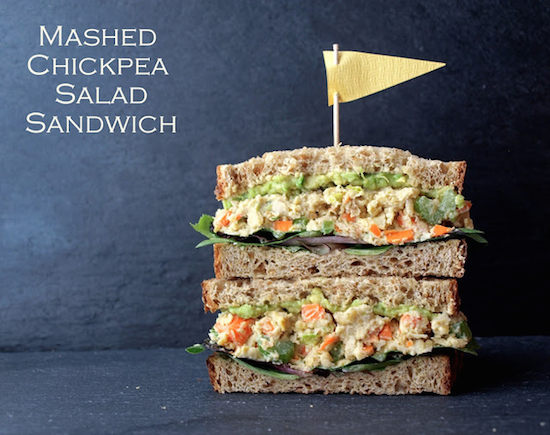 Slow Cooker Chicken Caesar Sandwich
It doesn't get much easier than this. Throw a few ingredients in a slow cooker in the morning, and have a hot lunch at the ready come noon. This one from Chef in Training makes a great dinner, too.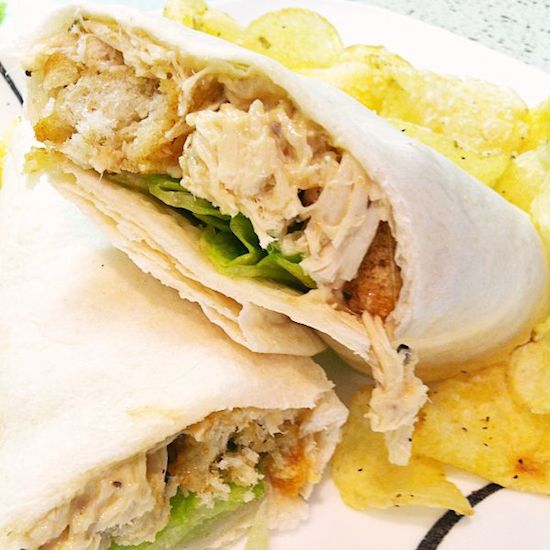 These picks certainly trump the ho-hum turkey sandwich…or scraps from your kid's plate. Wouldn't you agree!
[maxbutton id="1″]