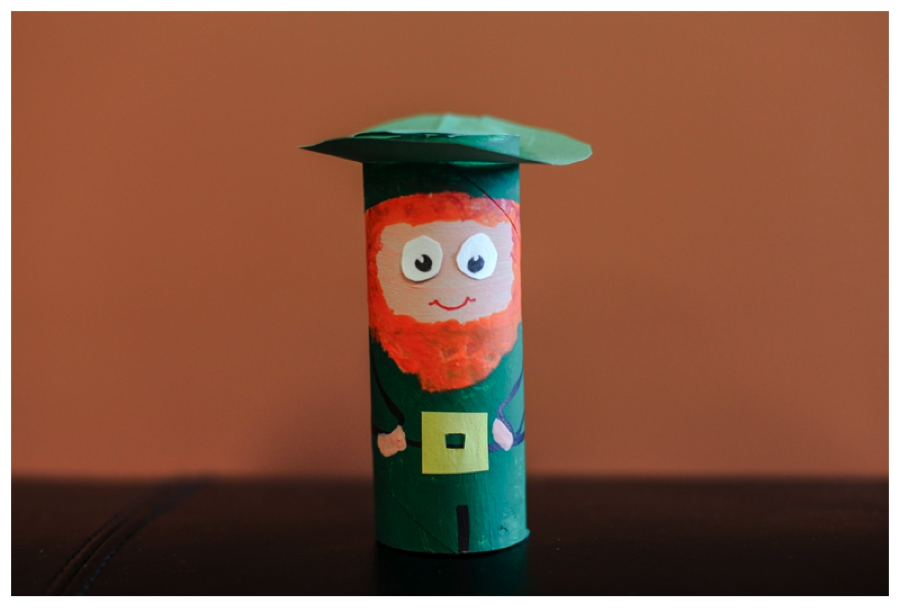 Wondering how to entertain the little ones this month? Our friends at BabbaCo have 3 Fun St. Patrick's Day Crafts you can make with materials you already have at home. May the Luck o' the Irish be with you!
1. Make a Silly Shamrock
Materials:
White, Yellow, Black and Green construction paper
Scissors
Glue
Instructions:
Step 1. Cut a shamrock out of green construction paper. Then, cut 4 small shamrocks (or circles) out of the same piece of green paper.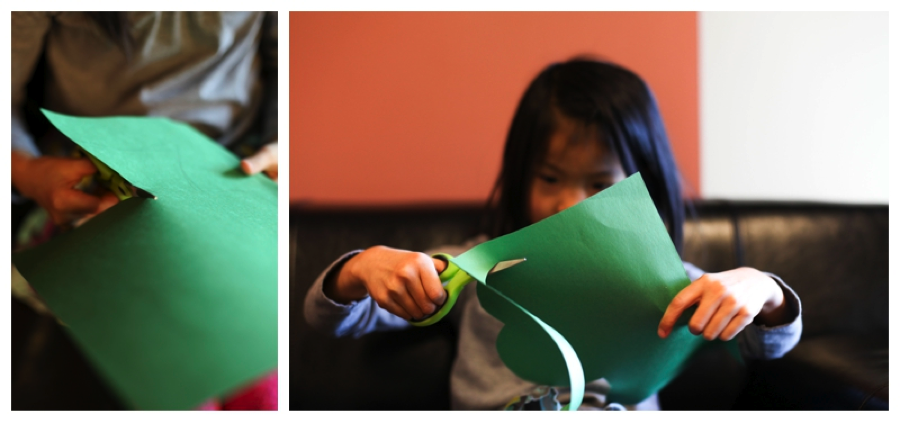 Step 2. Cut 4 long strips of yellow construction paper.
Step 3. Fold this in a zig-zag or accordion pattern.
Steps 4. Glue the yellow strips on as arms and legs.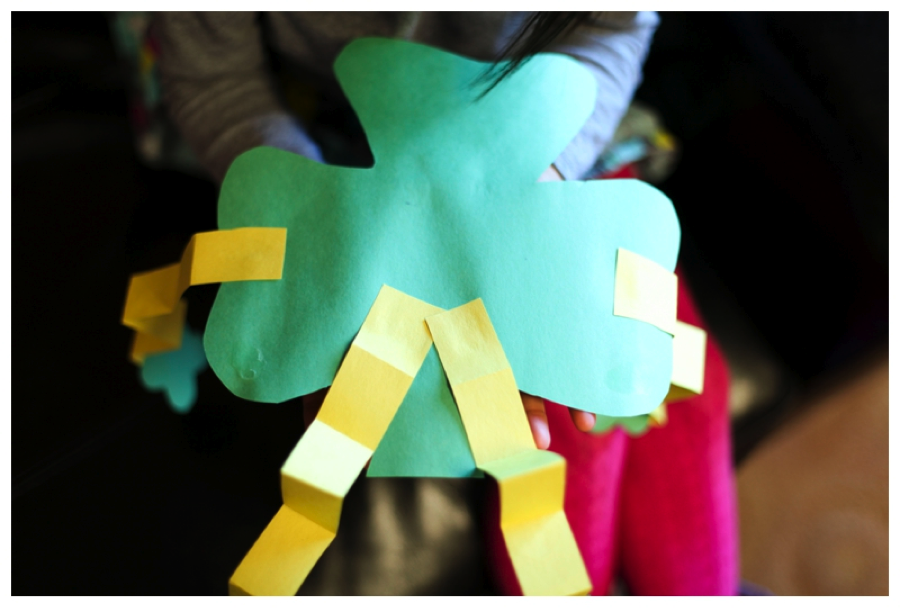 Step 5. Glue the 4 small pieces (shamrock or circle) to the ends of the arms and legs.
Step 6. Cut out 2 circles from white paper, and glue on the middle of the large shamrock. Cut 2 smaller black circles and glue on white circle, or draw with a marker, to create the eyes.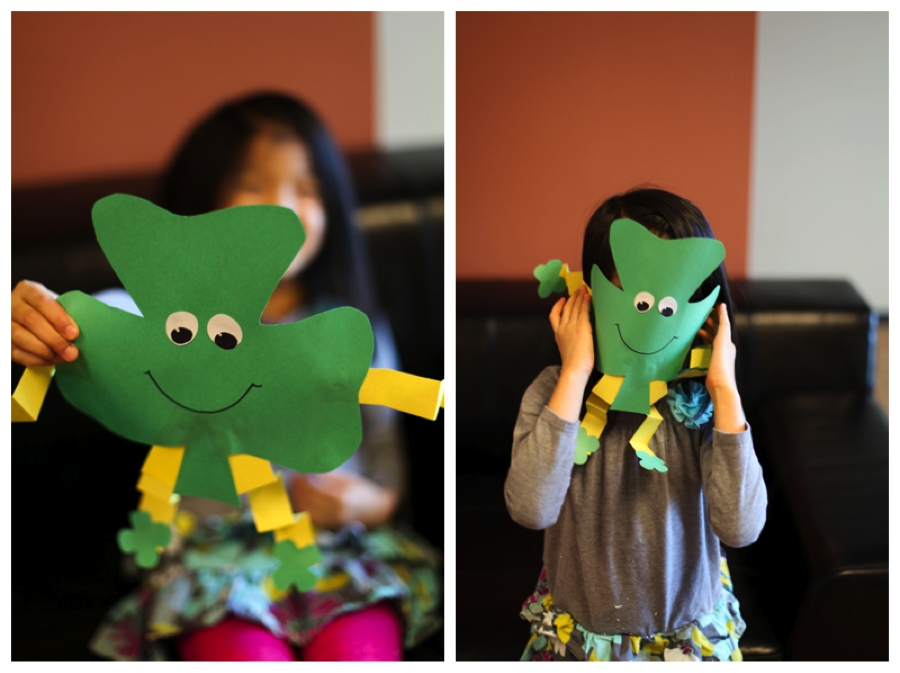 2. Green Eggs and Ham
I love this green eggs and ham recipe because it has everything I already have in my kitchen: eggs, food coloring, lunch meat, milk, cooking spray. This is a perfect St. Patrick's Day treat since Dr. Seuss' birthday is in March, as well. I hope you enjoy remembering the great children's author as much as we did.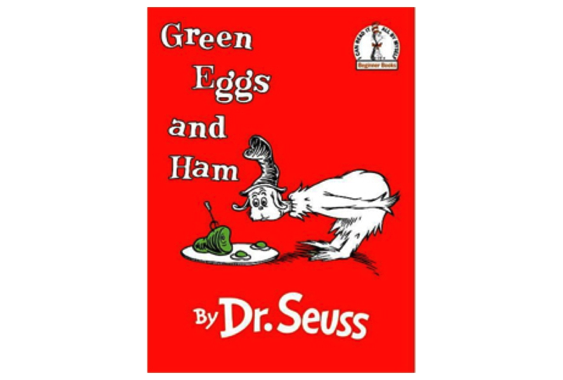 Materials:
5 eggs
3 drops of green food coloring
a splash of milk
cooking spray
1/4 lb. of ham (I just used the cold cuts we had in the fridge)
*You can use spinach for extra green and extra nutrients
Instructions:
Step 1) Crack the eggs into a medium bowl, discarding the shells. Add the milk. Add 3 drops of green food coloring.
Step 2) Place a frying pan on the stove, over medium heat. Spray with cooking spray.
Step 3) Whisk the egg mixture with a fork, for about a minute, until the mixture is one color. Pour this into the frying pan.
Step 4) Chop the ham into small pieces. Add to the frying pan. If using spinach, add this as well.
Step 5) Using a spatula, gently move the eggs to ensure even cooking. Eggs should take about 5-7 minutes to cook.
Step 6) Add a pinch of salt and pepper if you'd like. Serve with toast and fruit. Enjoy.
3. Make a Toilet Paper Roll Leprechaun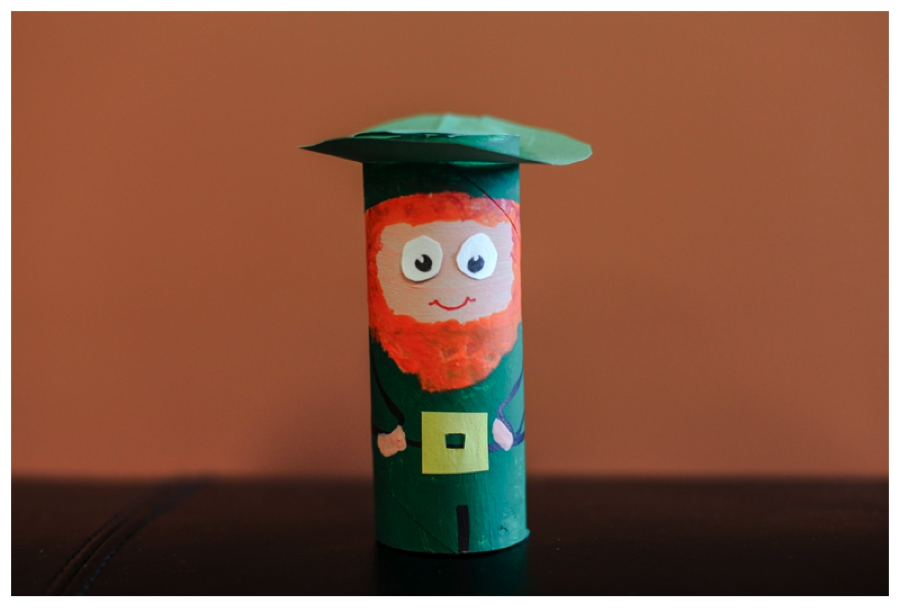 Look at what you can make. These super cute leprechauns are made with paint and construction paper. Hide treats inside or make a finger puppet show. Isn't he the cutest leprechaun you've ever seen?
Materials:
Acrylic paints, in green, orange, yellow and peach
Black marker
Red Marker
White Paper, small piece
Green Paper, small piece
Yellow Paper, small piece
Glue stick
Scissors
Instructions:
Step 1) With green paint, paint the bottom half of the Toilet Paper roll. Let dry.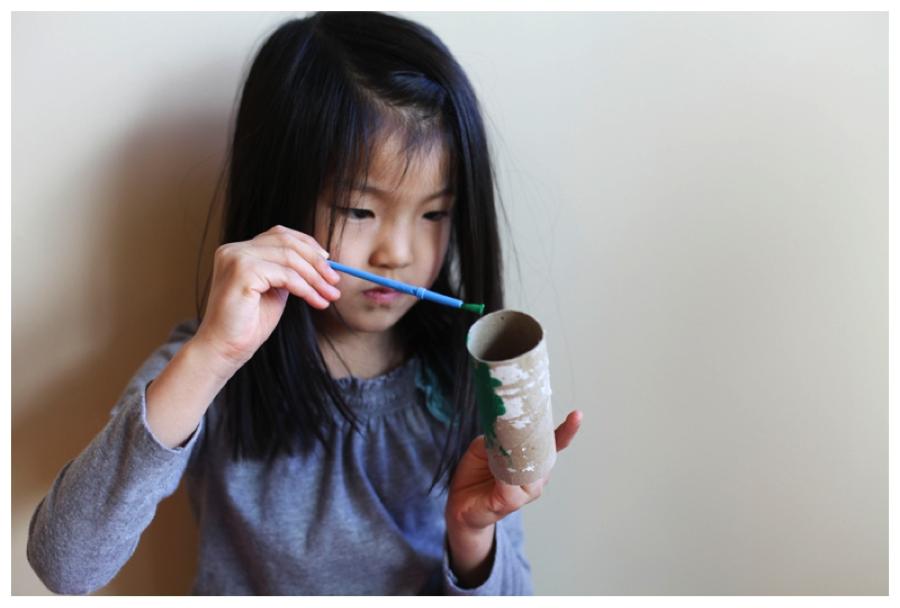 Step 2) With peach paint, paint a 1 inch circle, just above the green paint. This will be the Leprechaun's face. Also, paint two small circles in the middle of the green paint. These should be about 1 inch apart. These will be the hands. Let Dry.
Step 3) With orange paint, paint all around the face and covering the top half of the Toilet Paper Roll. This will be the hair. Let Dry.
Step 4) Cut out small white circles for the eyes. Glue onto the face.
Step 5) With the black marker, draw circles on the eyes. Also, Draw a line for the legs and lines for the arms (connecting to the "hands"). You can draw a line all the way around the Toilet paper roll as a belt.
Step 6) Draw a smile with the red marker, on the face. Cut a small square out of the yellow paper, as the belt buckle.
Step 7) Use the green paper to make a hat. Do this by wrapping and gluing a strip of green paper around the top part of the Toilet Paper roll. Cut out a circle, slightly wider than the top of the Toilet Paper roll, and attach with glue. Lastly, cut a ring of green paper to make the brim of the hat.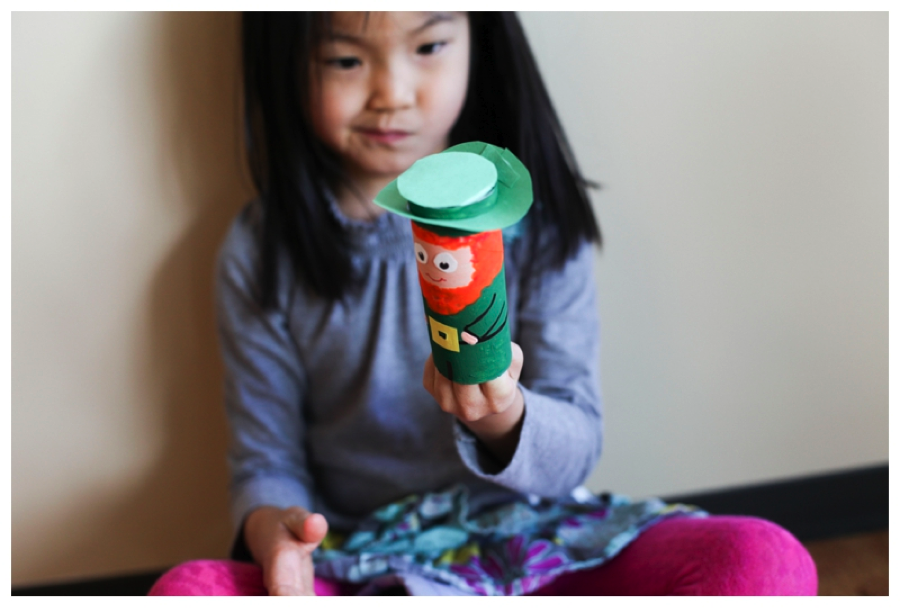 As always, make it your own way and show us how it turned out!
We are proud to provide this guest post from our friends at BabbaCo, the creators of the BabbaBox, an ingenious box filled with everything you'll need for activities to entertain kids age 3-7, delivered right to your door, once a month. Create fun, memorable experiences with your kids.
Babysitter coming over? Set up St. Patrick's Day crafts in advance and let your sitter take charge of the fun!