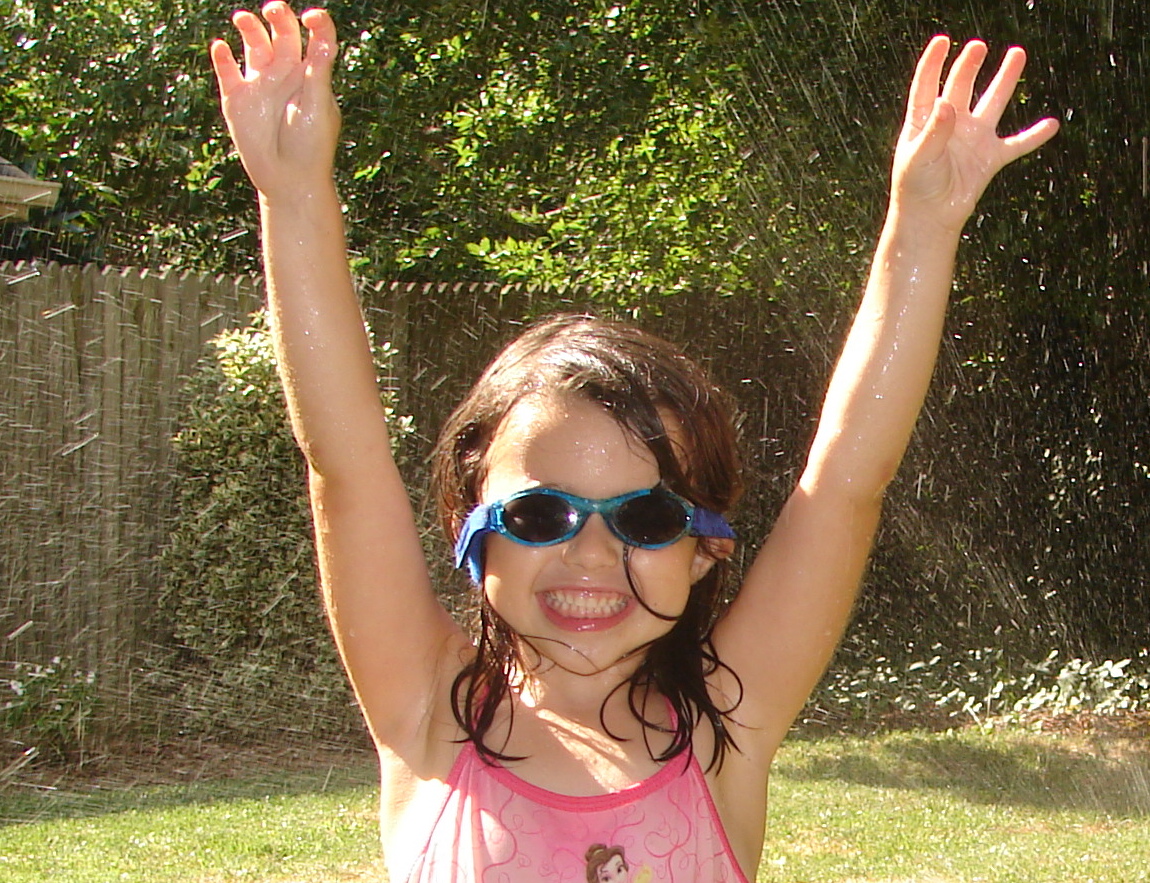 Summer is the time of year we all dream of when we're buried in mountains of work (or snow), lost in a maze of school schedules and activities, and numb from mundane daily routines. You can make sure you and your family take full advantage of the season just by changing the rules a bit.
Here are our 10 rules to live by this summer – kick off your shoes, dive in and create your own, too!
 Loosen Up! Let your kids stay up later, eat outside, have dessert, get dirty, stay in their bathing suits (or PJs) all day, and take the time to wander, dawdle, and explore all that we're too busy to see during the busy school year.
Introduce something new. School year routines don't often leave time to do the things we wish we could do. Summer clears our plates a bit and presents the perfect chance for you to be "That Mom" – visit a museum, take a mother/child art or yoga class, have a family fiesta night, or read your children a classic book that takes an entire summer to finish
Get moving.  Unplug and play hard! Organize a neighborhood kickball game at a nearby park, start an evening bike ride routine, take the long way on your walk home, play chase, skip rope, find a spot to draw a hop-scotch game or start a relay race.
Stay connected with friends and get to know new ones. Back to school transitions will be easier if there are familiar faces to share the new routine. Take the time to schedule play dates with school friends and host an afternoon at the pool or your place for new friends who will be together in the fall.
Enroll in camp. Mini camps – lasting half or whole days for a week at a time – are an ideal opportunity for kids to test drive new activities and sports or improve existing skills. Better yet, they are a place to have fun and make new friends.
Get outta town. Change the scenery, even if just for a night. To keep costs low and really change the pace, camp out! Or, if packing up the car seems like a daunting task, pitch a tent in the backyard for a slumber party under the stars.
Celebrate the season. Nothing says summer like stopping for ice cream, catching fireflies, eating a hot dog at the ballgame, having a picnic or lying in the grass to look at the stars.  Help your kids build happy memories of summertime that will stay with them a lifetime.
Keep learning. Teachers say they spend as much as the first three months of school re-teaching the skills kids lose over the summer months. Give your kids a head start by dedicating a few minutes every day to brushing up on skills. For preschoolers, coloring, cutting and tracing or writing their ABCs go a long way. For older kids, have them keep a summer journal and pick up a few workbooks to refresh and preview next year. Make it fun by playing school and taking turns being the teacher.
Get wet!  Visit a pool, beach or lake, run wild in a sprinkler, play with a garden hose, host a Barbie pool party or a Matchbox Car wash on the back porch. Recycled squeeze and spray bottles are great for water fights, and also make excellent tools for writing on the sidewalk and watering anything remotely resembling a garden.
Give kids a break from Mom and Dad by hiring an energetic sitter. School is out for college kids, too, so call up the neighborhood sitter or log onto UrbanSitter to find dozens of experienced college-aged sitters looking for work. Since you can also view their schedules, you can book a sitter online instantly whenever inspiration strikes – run out to catch a movie, meet up with a friend or have a date night with your husband. The kids will welcome the change of company, too!