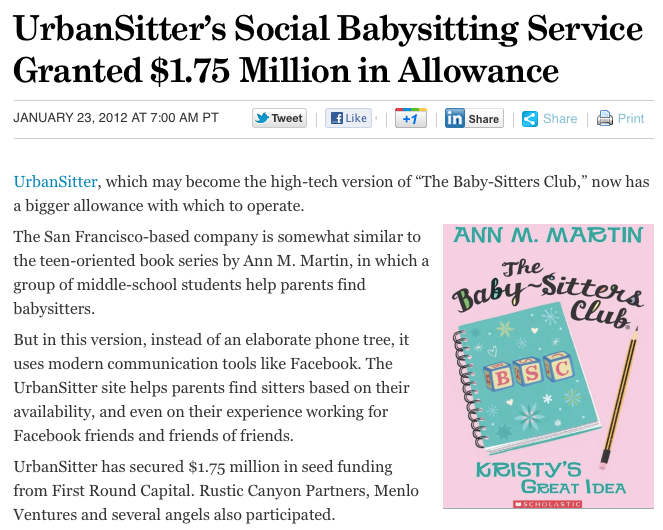 Today marks a very special milestone in the history of UrbanSitter — we just secured $1.75 million in seed funding! You can read all about it in our All Things D feature today.
We're thrilled to bring our babysitting network to more cities around the US. In fact, we recently expanded to San Diego, Napa Valley and Sonoma, Seattle, Boulder and Lake Tahoe. By next month, we'll be popping up in Chicago, Denver, New York and St. Louis!
This funding will also enable us to launch exciting product features, including online payment for our babysitters. We can't wait!
Special thanks to First Round Capital, Rustic Canyon Partners, Menlo Ventures, and our angel investors.