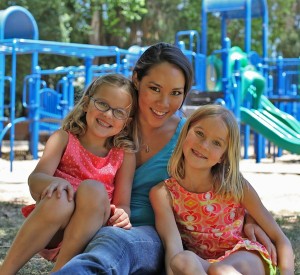 If you have ever thought about babysitting as a part-time or full-time job, you've probably wondered what, if any, credentials you need. It's important to understand the available babysitter credentials and certifications so you can hit the ground running.
Child care  is a big tent — it encompasses everything from the occasional weekend babysitting job to full-time care for one or more children. But if you're just starting out, here are some ways to feel secure and prepared for your first job.
Babysitter Credentials and Certifications
Practice Makes Perfect.
Any experience you have with little ones counts toward your babysitter credentials. Have you looked after your siblings when your parents were out? Do you have younger cousins that you've occasionally stayed with? Point this out to the parents with whom you're interviewing and don't underestimate the value of simply knowing how to change a diaper — you'd be amazed how many people haven't a clue.
Take a Class.
A babysitting course never hurts. Often, babysitting classes are offered through your local Red Cross or your town's recreation department. Focused on teaching CPR as well as basic skills such as diaper changing, these classes give you reassurance that you're thoroughly prepared for your first job. Parents are often impressed and put at ease by such babysitter certifications, so be sure to mention it.
Be a Mother's Helper First. 
If you are on the younger side or feel you need a little more experience before being left on your own, ask if you can be a Mother's Helper. A Mother's Helper is essentially someone who looks after and plays with the children, and pretty much does everything a babysitter would do — but the parent is present. This way, both of you feel secure about the situation. And once you've mastered the tasks, the parent will have no doubts about leaving you alone.
Remember, any babysitter training you get should be paired with your best instincts. A class can only teach you so much; the hands-on experience you get will help shape your voice and disciplinary approach along with your aptitude for enjoying the children. After all, babysitting should not only be financially rewarding, it should be fun!
Join our growing community and find babysitting jobs online at UrbanSitter.com.