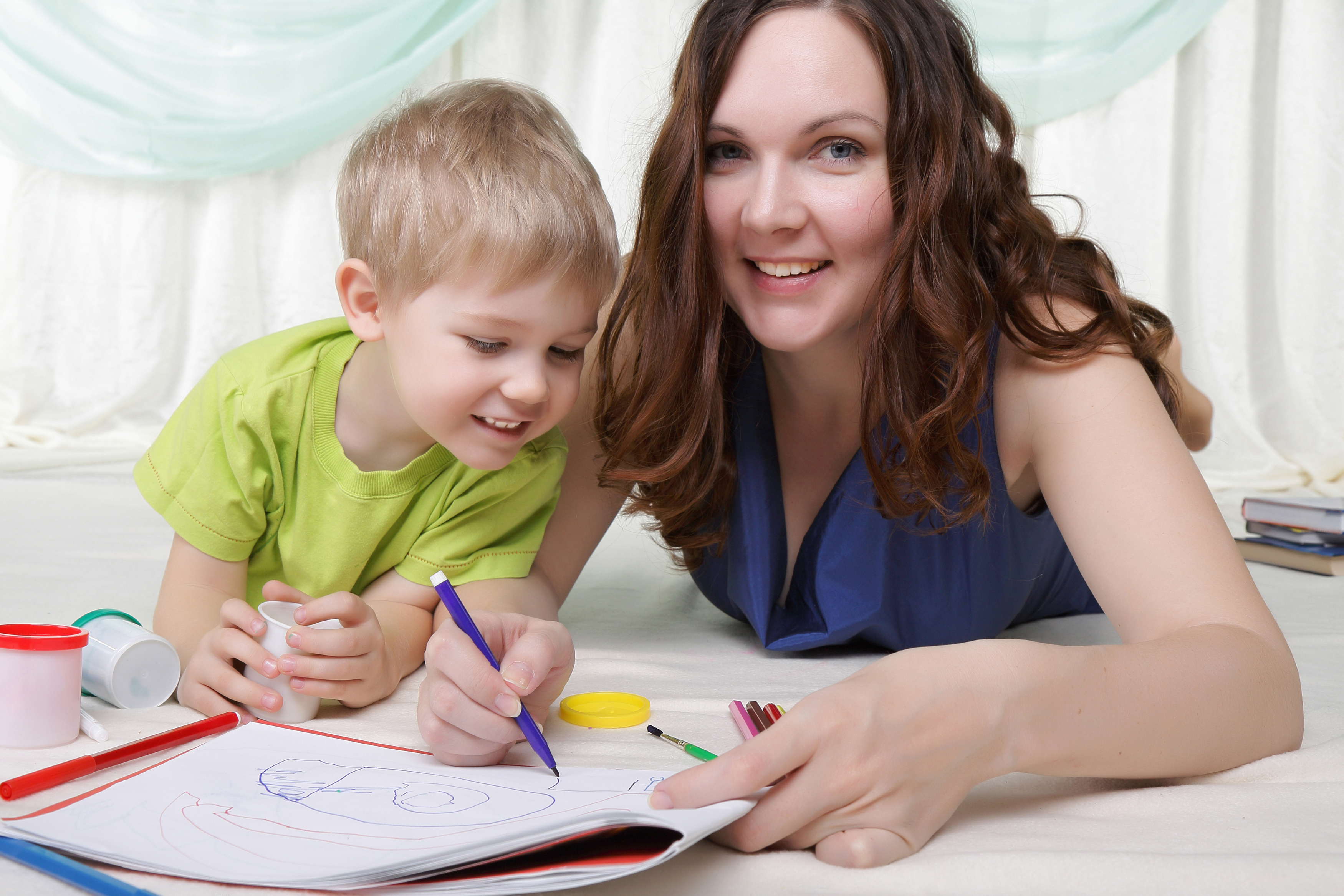 Whether your preschooler is just starting to learn her letters and numbers or she's gearing up to start kindergarten in the fall, there are simple ways to help her learn and practice reading, writing and arithmetic – three of the key learning aspects of early childhood development that teachers use to gauge kindergarten readiness. Consistency and practice are essential to mastering these skills, but fear not, you can easily incorporate these fun learning opportunities into your child's summer routine and encourage your sitters to do the same.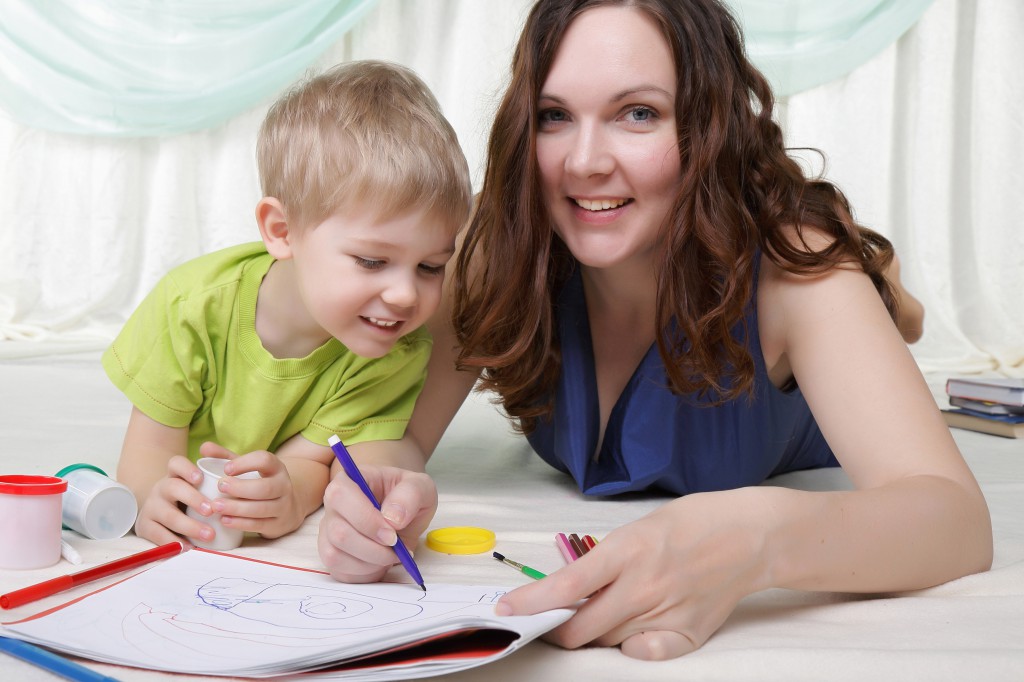 Reading
Research has shown that the single most important thing that a parent can do to help their child acquire language, prepare for school, and to instill a love of learning is to read to them. Check out the Scholastic Reading Recommendations List for Ages 3-5 if your bookshelves need some replenishing.
Schedule a time every day to read to your child and talk about the letters and words, characters, and what happened first, next and last. It's helpful to children if you use your finger to follow the words as you read so they can follow along.
A rich vocabulary and strong language skills are building blocks for learning to read. Engage your child in regular conversation, avoiding baby talk in order to enrich their vocabulary.
Enrich language by singing songs and reciting nursery rhymes together.
Encourage your child to tell stories by giving you a puppet show, playing dress-up, and playing other make-believe activities.
Have your child put photos of herself at different ages into the correct sequence.
Let her play with magnetic letters on a cookie sheet or other magnetic surface. Practice the sound each letter makes.
Cut out letters from magazines to spell her name and other simple words.
Writing
Tracing helps kids to make the precise movements necessary for forming letters and improving hand/eye coordination. Very young children can trace a straight line – have them trace from left to right to mimic the process of printing from left to right. Ages 3 and 4 can handle tracing zig zags and curves, and by age 5 most children can trace letters and numbers. Here are several printables to help with tracing.
Help your child practice writing his name, ABCs and numbers 1-10 using different tools to make it fun – colored pencils, chalk on the sidewalk, shaving cream, sand and finger paint.
Keep a summer journal. Ask her to draw a picture of something she did each day, and with your help writes a word or more to describe it.
Let little ones help with writing grocery lists or making cards for friends. This helps to see the different ways we use writing in our daily lives.
Make labels for belongings, such as an art box, notebook, or cup so that your child routinely sees words she can start to associate with objects.
Numbers and Counting
Take advantage of warm summer days by spending time outdoors on a nature walk. Turn your walk into a scavenger hunt where you not only find but also count the items on your list. Go Explore Nature has a good scavenger hunt list and guidelines.
Encourage kids to think of the world in terms of numbers by consistently getting them to see and recognize numbers in their world. For instance, say, "Let's get out three crayons to color with today," or "Will you help me put five plates on the table for dinner?"
Use coins or items around the house to experiment with adding, subtracting and the use of "more" and "less."
Look for and point out numbers in her world, such as addresses, page numbers, recipes, and price tags.
Read stories and sing songs about numbers, such as "Five Little Monkeys Jumping on the Bed."
Cooking with your child offers many opportunities for practicing numbers. Count your ingredients, measure and talk about how ingredients are added together to make a whole.
With a little help from you and your sitters, your child will master these important skills and be ready to tackle kindergarten. Check back with us for simple ways to help your child adopt the other key aspects of early childhood education, including physical, social and emotional development.