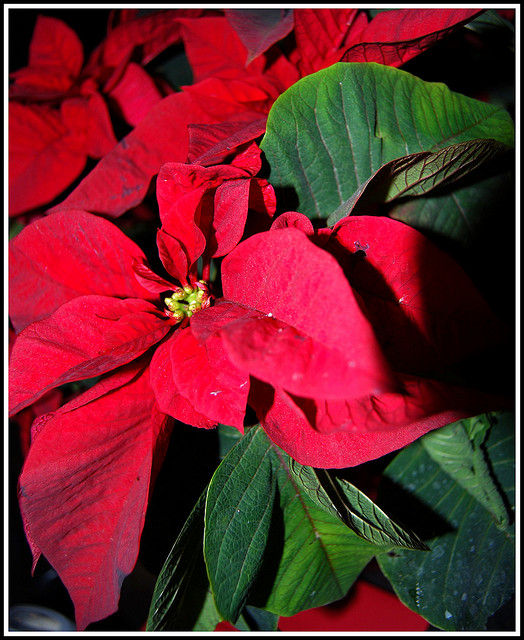 Christmas is quickly approaching, and chances are you've got at least a handful, if not a closet full of gifts to wrap. You'd love to give packages that look like the ones you see in magazines, but who has time to pull that off, especially with kids running around?!
There are a few secrets to getting picture-perfect presents that don't require much more time than throwing them in a gift bag: Commit to a look, keep it simple and take advantage of free printables to personalize and add pizzazz.
Being huge Pinterest fans, we've scoured pins and would like to share with you five of our favorite, festive wrapping ideas and free printables that are sure to make your gifts stand out under the tree.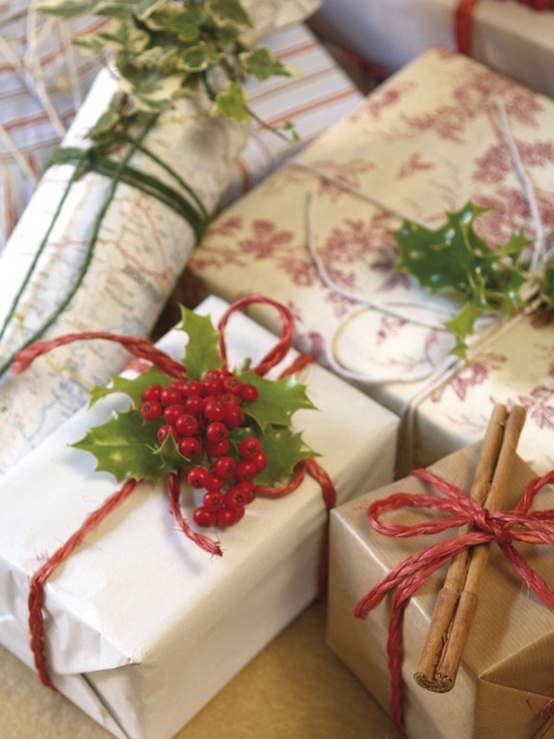 1. Au Naturel 
Use recycled paper, such as a brown paper grocery bag, an old map, even newspaper to wrap a box. Tie a bow on it with simple twine, and tuck in a sprig of holly, a cutting off an evergreen branch, tiny pinecones or a cinnamon stick or two.
The resulting presentation is anything but old news. Personalize it with this printable gift tag, keeping the look natural and fuss-free.
2. Boutique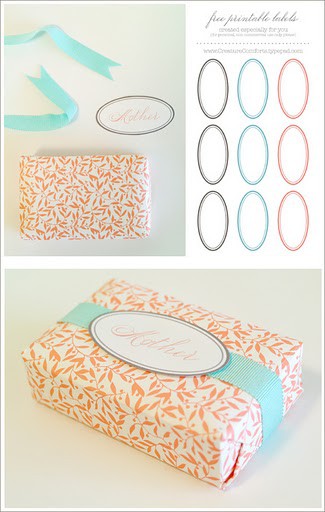 Inspired by a beautifully wrapped bar of soap at a chic boutique, this packaging keeps it fresh and unexpected by going a shade or two away from traditional Christmas colors.
Wouldn't this look great with a lime green print or a coral paper like the one shown here? How about using a Japanese paper you find at a stationery store? Awesome and unexpected, yet festive, right?
Wrap a single band of ribbon around it and add one of these classic gift label printables.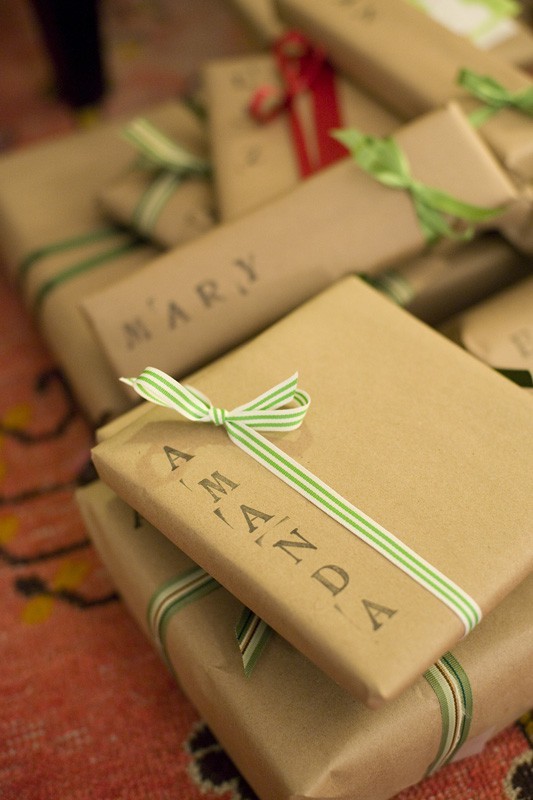 Even little kids can help with this one. Wrap with a recycled grocery bag, tie with a thin striped ribbon and hand-stamp the recipient's name in contrasting ink.
Think of it – you need a stack of grocery bags, a bit of ribbon and a stamp pad with letters! You can even forego printable gift tags with this one.
4. No Two Are The Same – Snowflake Packages 
What a pretty way to embellish a package! Your kids will love helping you cut out snowflakes and taping them to the top of simply wrapped boxes.

Keep it clean and modern by wrapping in solid paper and using baker's twine instead of ribbon. In case you don't remember how you made paper snowflakes when you were a kid, use this handy printable template.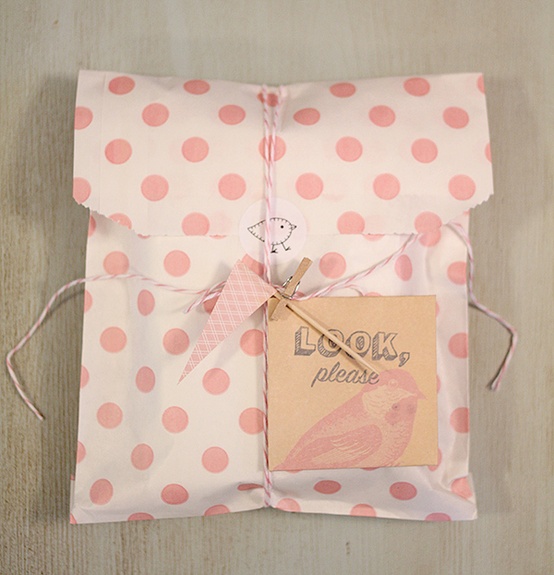 For little gifts, no need to find a box. Instead, create your own gift bag – far better looking than anything you could buy – with white paper or glassine bags and spray paint.  Use painters tape to keep lines straight and paint edges clean, and (using a really steady hand – glassine paper is slick) press with stamps to create patterns and words. Here are detailed, how-to steps, provided by the ingenious blogger who created the bags shown in the Pin.
Friends and loved ones lucky enough to receive these gorgeous gifts will be touched by the time and thought you took to show how much you care.
Find great babysitters and nannies on UrbanSitter!