Our favorite pins for parents, this week, from Pinterest:
1. Ready to invest a bit into your outside space and need a bit of inspiration that promises bang for your buck? Check out this awesome patio centered around a built-in fire pit with comfy lounge chairs. It's sure to spark up many nights for your family.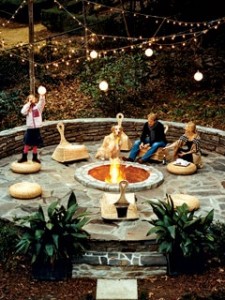 2. Homemade modern mobile is just the thing to add the finishing touch to the nursery. Hang it above a glider or over the changing table for a bit of a crafty-yet-urban edge that is so much better than anything store-bought and mass produced.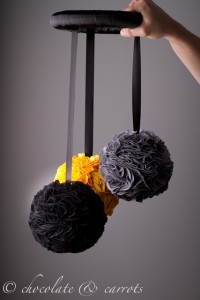 3. If you cringe at the thought of finding the time (or creativity) to come up with a sentimental Father's Day gift, save yourself the time and aggravation by printing this free "My Dad is…" printable and have your child fill in the blanks. Trust us, the result will be delightful.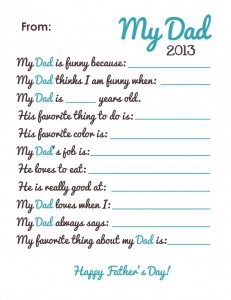 4. It's inevitable that at least one of your children will have at least one splinter this summer. This handy tutorial shows you how to easily remove a splinter using baking soda, and promises the process is quick and pain-free for both parent and child.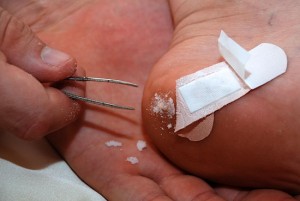 5. A lovely craft for a lazy summer day – sweet necklaces made with colored twine and simple wooden beads your children can paint. Your little ones will swoon over their creations.