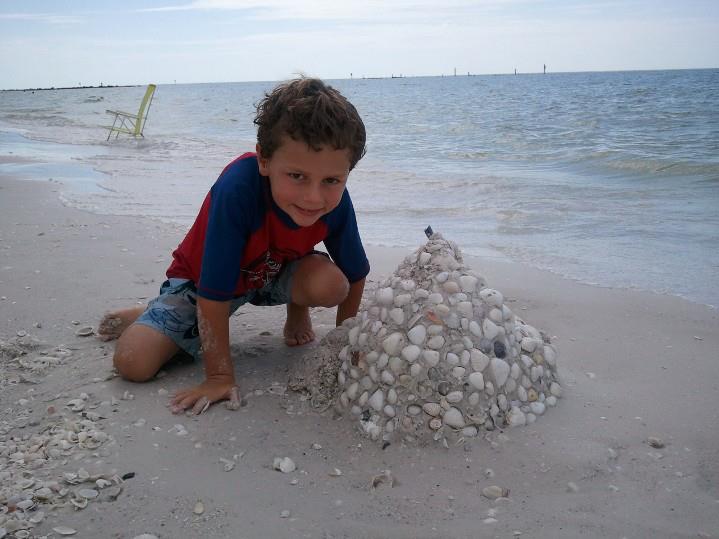 By the time your kids are grown, you'll have it all figured out. You'll know exactly what to pack and not to pack for a family vacation, know how much to plan ahead and what to just let spontaneously happen – and will have finally mastered deflecting vacation meltdowns. No need to wait that long. Here is helpful advice, weaned from mistakes we as parents have learned along the way. From our collective family experiences, we bring you helpful tips to make this summer's family trip to the beach the easy going, hassle-free family time you dream for.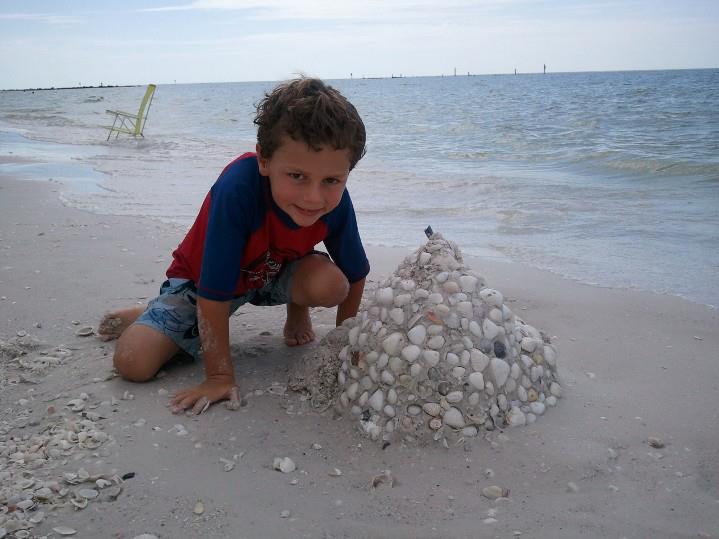 Bring a meal for the night you arrive.
If you're staying in a house or condo or have a hotel room with a kitchenette, plan to bring dinner to feed your family the first night of your stay. After traveling, especially if you are traveling with small children, the last thing you'll want to do is fret over what to make for dinner. It may sound nice to celebrate the first night of your vacation at a local restaurant, but it's not the night to expect children to sit quietly in another confined space. Stay in and enjoy a meal you've already prepared and transported with you in a small cooler, such as lasagna or a cold pasta salad. If you don't have access to a kitchen, call for take-out and enjoy a picnic on the beach.
Plan for some time alone and book childcare ahead of time.
Although you're undoubtedly looking forward to cherishing your time together as a family, it'll be really nice to also have time to yourself or with your spouse, friend or other adults joining you on your vacation. If your family trip includes a nanny, grandparents or other family willing to help out with childcare, you're golden. If you don't have family along to help, check to see if your hotel has a kid's program or find a sitter. UrbanSitter makes it easy to find a trusted sitter, even when you're away from home. Book in advance so you have a night out to look forward to as part of your much deserved vacation. Sitters are also great for freeing up time to enjoy a round of golf, game of tennis, a spa appointment or even just quiet time poolside.
Bring quiet time activities.
Everyone is excited to be outside building sandcastles, playing in the waves, hanging at the pool or taking a family bike ride. Trust us – everyone will need a break from the sun. Bring activities for older kids to do while younger siblings nap, or for the whole family to do indoors or under a beach umbrella. Board games, a puzzle, printable word searches or coloring pages, a deck of cards, art supplies and plenty of good books will come in handy.
Don't skimp on packing the toiletry and medicine bag.
In your effort to pack lightly – it is, after all, the beach – don't go without items that make everyday life easier or more comforting. For instance, it's far easier to comb a toddler's windblown, pool-drenched hair if you have a detangling spray and shampoo designed to remove chlorine. It's also nice to have a cooling aloe lotion for sunburn relief, your eye gel that makes you at least feel human after sleepless nights with an infant, and any other little luxuries you've come to rely upon. You also don't want to be without a smartly packed first aid kit for any bumps, bruises, splinters, stings or fevers.
Make a stop en route to pick up healthy snacks and perishables.
Take full advantage of any refrigerator you have at your disposal by stocking it with healthy snacks, such as cheese sticks, milk and juice, fruit, yogurt and veggie sticks. You'll appreciate having good food readily available to feed hungry kids, and won't get caught relying on the mini bar selection of snacks or pricey restaurant choices. It's also helpful to have quick breakfasts on hand, such as mini boxes of cereal or instant oatmeal packets, granola bars, bananas, and yogurt.
What are your beach trip must-haves? Share them with us in the comments!