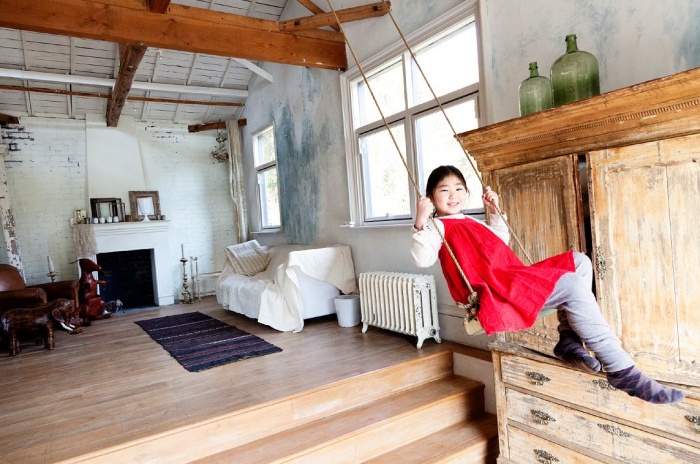 Do you ever wish you were one of those parents who create really, really cool spaces in their homes just for kids? We're talking the kind of space that kids don't just use and enjoy, but go absolutely ga-ga over. The kind of space that make their jaws drop, light bulbs go off in their heads, and their friends' drool with envy. Maybe it's not so hard to put those good intentions into action. After all, a playful home will help your kids learn to play independently, foster creativity and learning, and help them become more self-sufficient, organized and even focused.
Check out these insanely awesome kid spaces that are really quite doable. And, well, get to work! You will be rewarded!
Shared Space 

Chances are, you don't have the square footage in your home to suddenly create an office for yourself and a playroom for your kids. The super-star Mom Blogger from Studio Pebbles didn't let this minor detail stop her. She created a shared space for herself and her children, dividing it enough so that she had a spot of her own and could still easily watch over the kids while they do their own thing. Check out her blog to see the fantastic job she did in creating a fun, creative space for kids to play.
You'll notice a few reoccurring themes that will help convince you that you, too, could pull this off:
Ikea is a go-to source for inexpensive, kid-friendly furniture and storage that offers clean, modern lines;

Toys are typically boldly colored. Don't fight it by trying to create a subdued or strict color scheme. Embrace it by turning the room into a rainbow of bright hues;
There's a reason Etsy is so popular. Handmade is really awesome. Get your kids in on the decorating to really make the space their own. We love the paper garlands!
 An Art Spot
We're always demoaning our failed attempts at organizing art supplies in a way that keeps them corralled yet accessible to our kids. Why not dedicate a spot for not just the supplies, but for the whole creative process? Creating an art space for kids shows them their creativity is something valuable. Make the space work by choosing a location that's easy to oversee, and amp up the storage options to keep mess to a minimum. If you plan well, a toddler space can easily morph into a spot for practicing ABCs and eventually homework.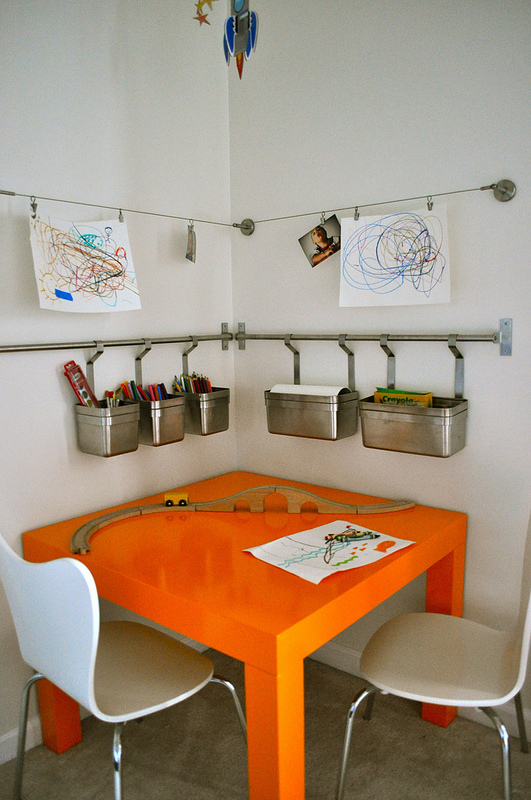 A Quiet Nook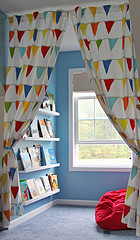 Kids need quiet time as much as parents do, probably even more so. Rather than sending them off to their rooms to read or look at a book as if it's a punishment, entice them to find recluse and peace in an irresistibly cozy nook that is just their size.
How to build one in your home? Replace a closet door with curtains and voila, the closet becomes a perfect hide-away. If you can't forego your coveted closet space, try a tent hung from the ceiling or an unused (or more likely, an under-used) spot in your house, such as under an eave, a dormer, or under a stairway to create a calming nest. Once you find the space, fluff it up with a comfortable chair, beanbag or a few pillows, add a light if need be, and an easily-accessible stash of books on shelves, bins or baskets.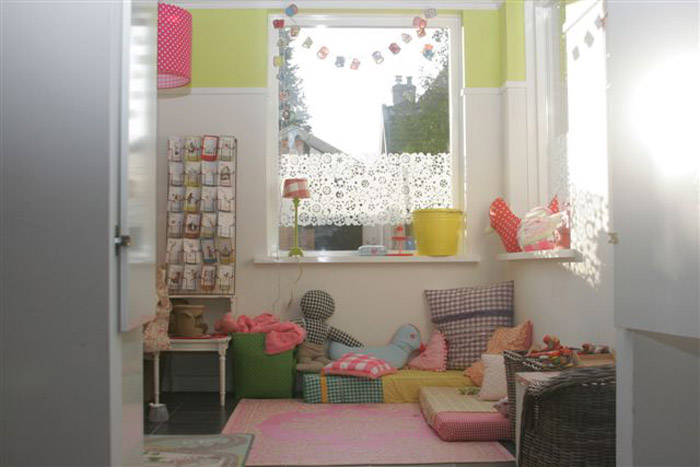 No Ordinary Bedroom
You respect creativity and certainly know the value of quiet reading time. How do you feel about INDOOR outlets for PHYSICAL play? Are you brave enough to put a swing in your house? How about a climbing wall? It's not surprising that any kid would be over the moon with having one of these typically outside toys in his or her own room. What's surprising is that the installation doesn't necessarily require a professional and the final product often works quite well indoors.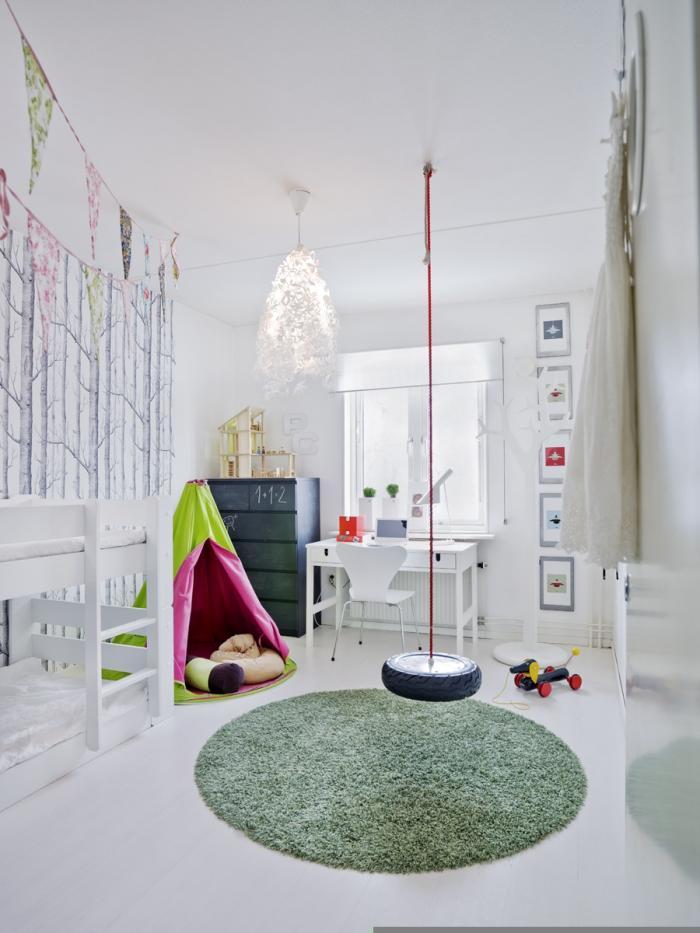 Inspired? Before you put you put your ideas into action, take a look at these helpful tips for guiding your plans, including how to look at the space from your kids' perspective.