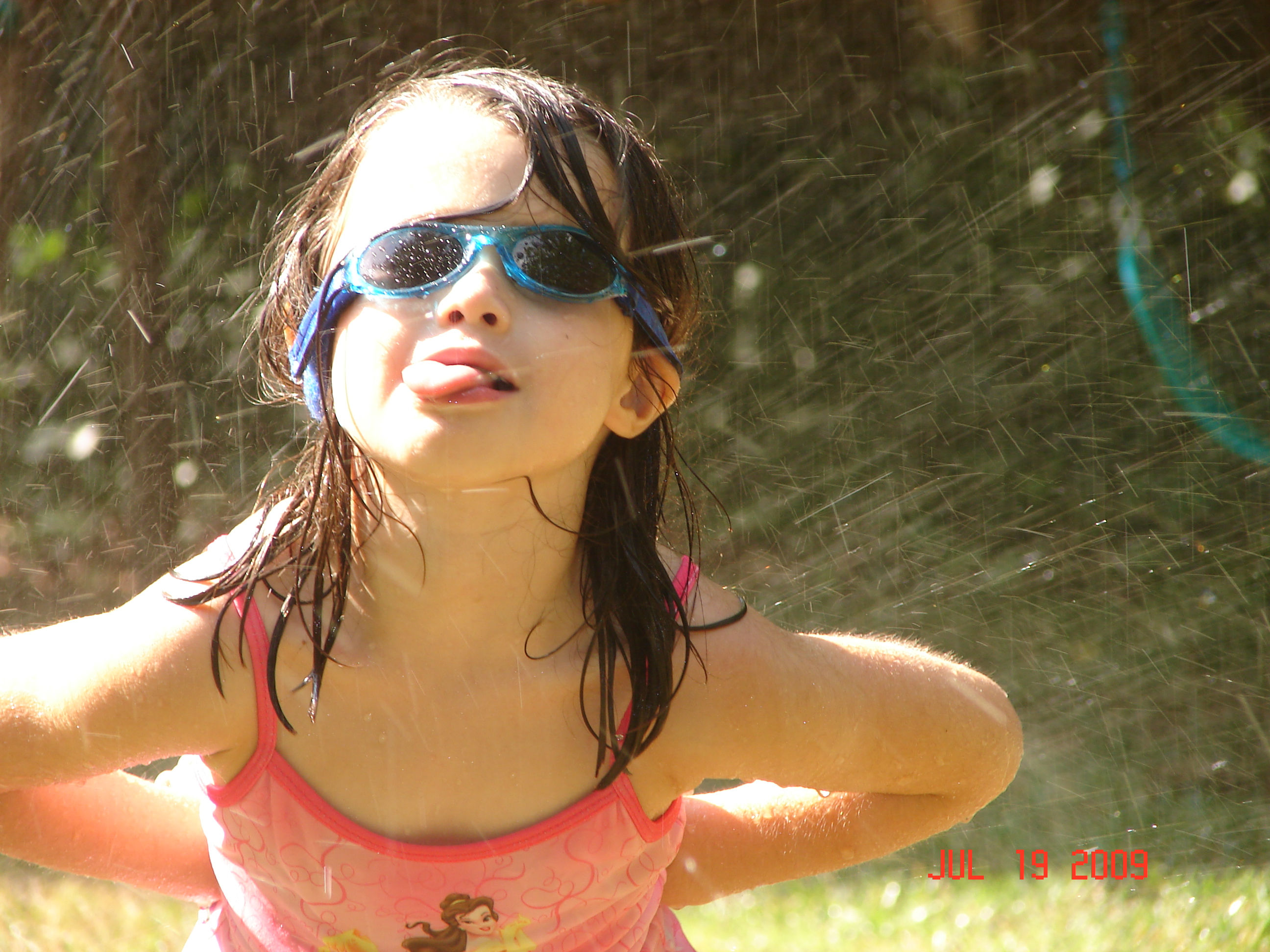 Give yourself a break this summer and hire a sitter to take over a day of pool duty, run the kids to the park or just spend an afternoon playing with them in your own backyard.
But, before you take off for your well-deserved time-away, make sure you have a responsible sitter. UrbanSitter enables you to find sitters whom friends or other local parents recommend, plus you can see if the sitters are First Aid and CPR-trained. Those added layers of comfort go a long way when choosing someone to care for your kids, especially at a pool or beach.
Once you have your kids in good hands, follow these helpful guidelines to communicate summer safety with your sitter:
Share your emergency plan. If your child falls off the monkey bars at the park and the sitter can't reach you, whom does she call? Where's the nearest ER? Leave her an emergency contact list that includes cell phone numbers, your home address and instructions on what to do in case of an emergency.
Pack a ready-to-go tote bag of safety essentials for your sitter. You'll both feel good knowing she's prepared. Include a first aid kit, sunscreen, insect repellent, water bottles, snacks and your emergency contacts.
Practice sun smarts. Even on cloudy days, children can burn and just one bad sunburn in childhood is said to significantly increase chances of a melanoma later in life. Protect kids with hats, sunglasses and a sunscreen that shields against both UVA and UVB rays. Babies under six months cannot wear sunscreen, and should not be exposed to sun.
Never leave kids unattended at the pool or beach, regardless of age or swimming ability. Swim vests and arm floats are helpful, but should never, ever replace a watchful sitter. Is your sitter certified for child/infant CPR? If not, consider paying for them to take a course.
Keep kids hydrated. Children can't sweat like adults do, so they are more prone to dehydration. The American Academy of Pediatrics recommends that kids have something to drink every twenty minutes when they are active. Tell your sitter to have sippy cups and water bottles handy and replenish often. She should watch for signs of dehydration – listlessness, redness in the face and irritability – and know to respond quickly.
When riding bikes or scooters or skating, mandate a helmet. The AAP advises parents that 85 percent of all bike-related injuries could have been prevented if a helmet was worn.
Prevent bug bites and stings. Provide your sitter with non-toxic repellents to apply after sunscreen. Be watchful of any allergic reaction to stinks or bites, and know what to do if a reaction occurs. Include single-dose Benadryl in your summer tote.
Discover a new way to find and book babysitters at UrbanSitter.