Now is your chance to freshen up those good intentions and commit to making positive changes for yourself and your family. These simple, yet effective New Year's resolutions will help to make 2019 a healthier, happier, better balanced year. We promise these are all totally doable – no Herculean efforts required.
5 Simple New Year's Resolutions
1. Revive the commitment to providing your family with a healthy diet by starting with what you put in your own mouth.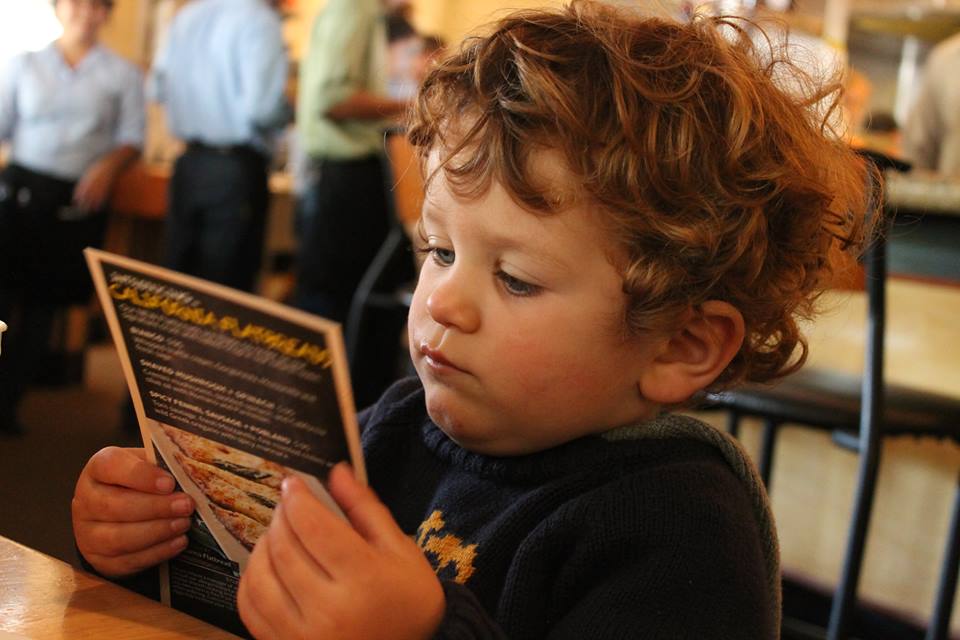 Considering the way you take care of yourself and your health is likely to be the way your child lives, your commitment to health should start with your own diet. We often put our needs behind those of our kids: skipping breakfast to get everyone fed and to school on time, grabbing a lousy packaged sandwich for lunch, and sometimes simply eating what's left on our kids' plates for dinner. We need to become better nutritional role models for our children who are soaking up everything we do. Rather than trying to kickstart a major change, make small changes that will have a big impact on the entire family's diet:
Breakfast should be mandatory. Build a staple of quick, healthy foods that require little time or effort to prepare. Check out our Pinterest board – Don't Forget Breakfast – for ideas.
Add a vegetable or fruit to every meal. Experts say even a few bites makes a big difference in children, but aim for more – an average adult needs four servings of veggies and three servings of fruit every day.
Find easy, homemade recipes to replace packaged products. There are far better alternatives to boxed macaroni and cheese and frozen chicken nuggets or pizzas, and they can be just as quick and easy to get on the table.
Start making bigger batches of good food so you can pack leftovers for lunch or freeze for another night.
Make a weekly meal plan. Being prepared is half the battle – shop for what you need, give yourself a head start by prepping pieces of multiple dishes at once, and you'll far less likely to resort to takeout or a packaged meal.
Get kids involved in meal planning, shopping and prep. They'll be more likely to try new things if they feel they have a say in the matter.
Replace juice boxes with water or low-fat milk and consider kicking your own 3PM Diet Coke habit or five-cups-of-coffee mornings.
2. Become more vigilant about screen time limits.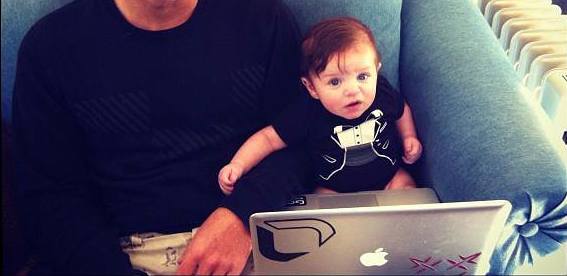 There's no taking back the Internet or denying that even young kids can derive some education and entertainment from the iPad, but we really should be more thoughtful about the kinds of media our children interact with and how much time they spend with them.
While it's really, really nice to be able to plop kids in front of an episode of Paw Patrol while you make dinner, screen time can really start to add up. According to the American Academy of Pediatrics, excessive media use can lead to attention problems, school difficulties, sleep and eating disorders, and obesity. They advise parents to create "screen-free" zones at home, turn off the TV during meals, and to limit screen time to no more than two hours per day.
If we pull our kids away from computers and television, they will spend more time playing outdoors, reading, and using their imaginations in free play. It also bears reminding, be sure to spend the time getting to know the technology your kids are using, making sure parental controls are in place and know exactly what they are seeing and doing.
3. Find time to take care of yourself.
Regardless of employment status, we are all working parents. Few would argue that parenting is anything but a full-time, incredibly rewarding yet demanding job. We all deserve not one break, but a steady dose of them. Find a way to build personal time into your daily life and keep at it.
Make a deal with another parent to take turns caring for the kids while you workout or simply take care of responsibilities without the company of a child. Check your favorite sitter's availability posted on UrbanSitter to find a time that works with your schedule and book her weekly or bi-weekly. If you and your spouse have some flexibility with your work schedules, make a deal that allows you each to come home early one night a week and take over kid duty while the other enjoys some personal time. If you're not taking care of yourself, it's pretty dang hard to take care of anyone else.
4. If you really want to make it happen, schedule—and commit to—family time.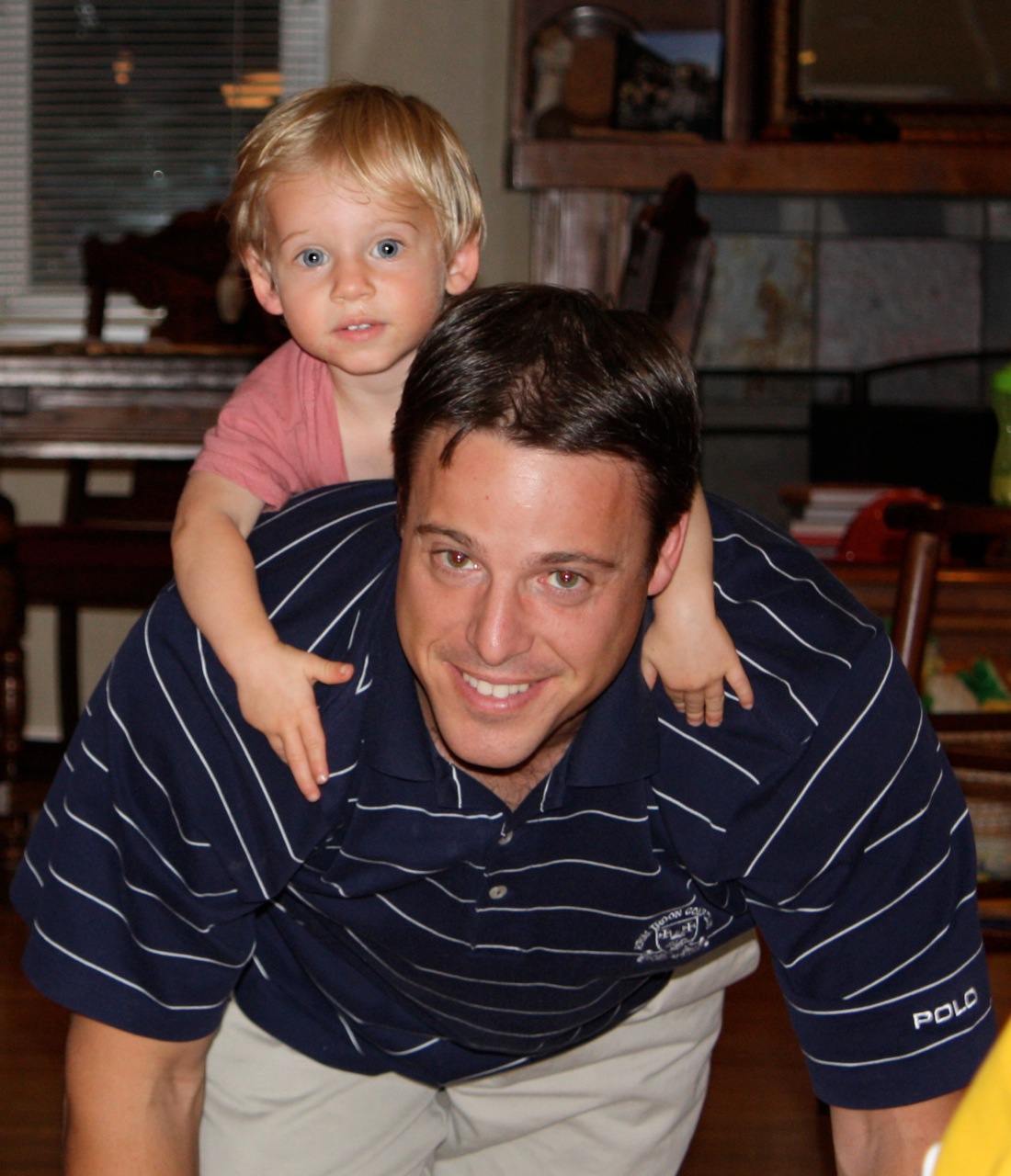 Most of us would agree we'd like to spend more quality time with our families, yet it's often an elusive wish. Despite our best intentions, we get caught up in day-to-day commitments and demands – free time to simply spend together just doesn't exist, at least not as often as we may like it to. The solution is to become better planners.
Sit down with your family and make a list of places you'd like to visit or activities you'd like to do as a family in the New Year. Keep reality and your budget in mind, but let loose with the creativity. Once you have a good list of ideas – exploring a just-outside-of-town zoo or aquarium, sticking the baby in a backpack carrier for a family hike, spending a weekend afternoon at an indoor pool, or having family game night – get them on the calendar. If they are scheduled activities, you are far less likely to whittle your precious weekend away taking care of chores or splitting up to do your own thing.
5. Make your home a warmer, more nurturing environment that promotes creativity, literacy and fun.
This year, make it a priority to tweak your house to make it serve you and your family the best it can. A playful home will help your kids learn to play independently, foster creativity and learning, and help children become more self-sufficient, organized and even focused. While you might not be able to bust out the back wall to build a library or an indoor climbing wall, chances are you can make some small changes to make it easier for kids to play, entertain themselves, cuddle with you and a good book, or let loose with finger paints. See our post on super cool playrooms, reading nooks, art spaces and cozy spots to give you some inspiration. You'll see it's really pretty doable to create inviting spaces that entice kids to settle in with a book, dabble in a new hobby or maybe even take a little nap.
Whatever you commit to in the New Year, we hope your year is filled with an endless stream of happy, memorable moments with those you love and cherish. Happy New Year from your friends at UrbanSitter!