When traveling with kids by plane or by car, the contents of your carry-on or diaper bag can easily make or break your family trip. Keep everyone happy on your family vacation this Spring or Summer by making sure your everyday parenting essentials are packed and within easy reach, and add a few extras that will make the ride a little smoother for everyone. We guarantee that these 5 suggestions can be traveling lifesavers.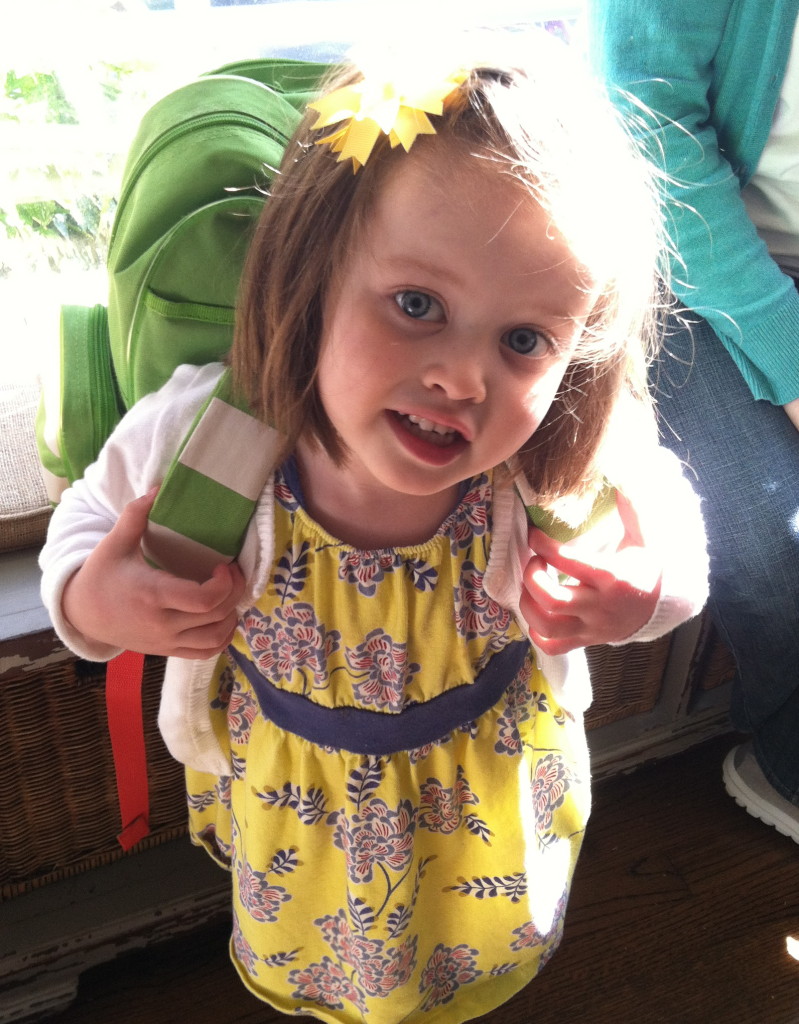 5 Lifesavers for Family Travel
1. Super cool art supplies and an easy way to use them
Throwing a few crayons into your bag to occupy the kids while dining out is likely second nature to you by now. When traveling, you'll need to bring in the bigger guns! We love Eeboo Scratch Paper and your kids will, too. With the provided tool, they scratch off the paper's black coating to reveal surprising colors and designs – continuous surprises every time they make a mark will keep them doodling far longer than they do with their usual art supplies. Ideal for kids age 5+. $11.95 for 20 sheets.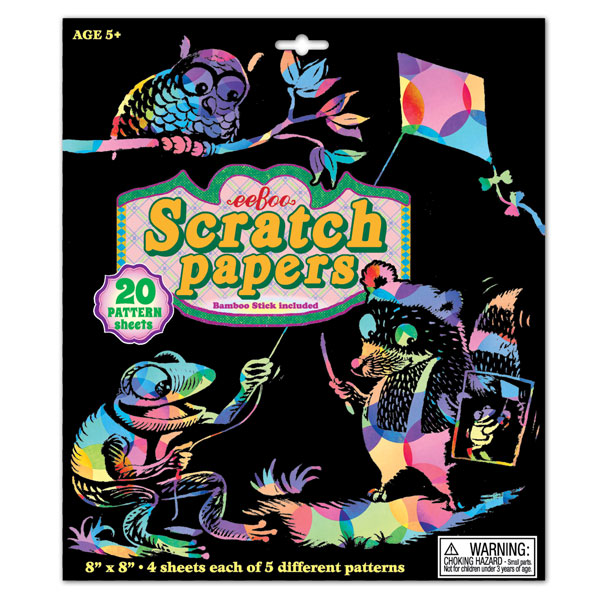 Even the coolest paper and pens are worthless without a stable, flat surface to write or draw. Include a Dry-Erase Clipboard in your bag – it serves as a lap desk that securely anchors papers and it stashes in a bag without taking up much room. The personalization makes it extra special, and the dry-erase surface gives you one more activity to add to your traveling arsenal.  $19.95 via frecklebox.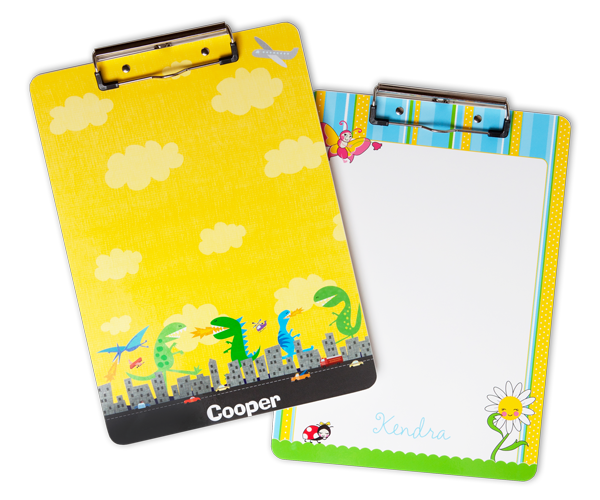 2. A little something to keep the littlest one happy
Babies need more than just warm bottles and clean diapers to make them happy on a long flight or car ride. Don't forget to include some soothing entertainment in your bag. Teething babies will dig the 100 percent Silicone beads on the Chewbeads Mulberry Teether. You can breathe easy knowing that the beads are free of BPA, phthalates, cadmium, lead or any metal. The colorful "bracelet" is so cute, you can easily get away with sliding one on your wrist to have at the ready. $16.50 via Amazon.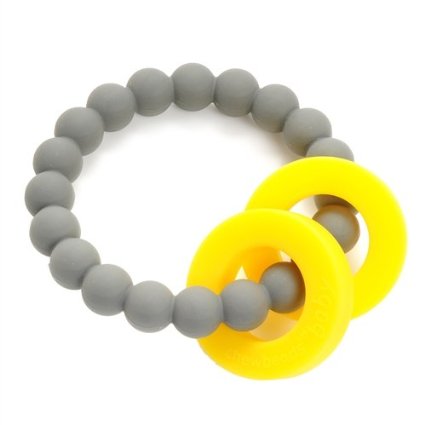 3. Germ prevention.
Think of all the places little hands will touch in a single day of traveling  – door handles, airplane trays, high chairs, restaurant tables, even your handbag that's been perched next to your feet on a well-traveled commuter train or plane. Ugh! Do your best to keep germs at bay by squirting busy hands with all-natural hand sanitizers that kill the bugs without spreading equally nasty chemicals. $5.95 for a two-pack via Honest Co.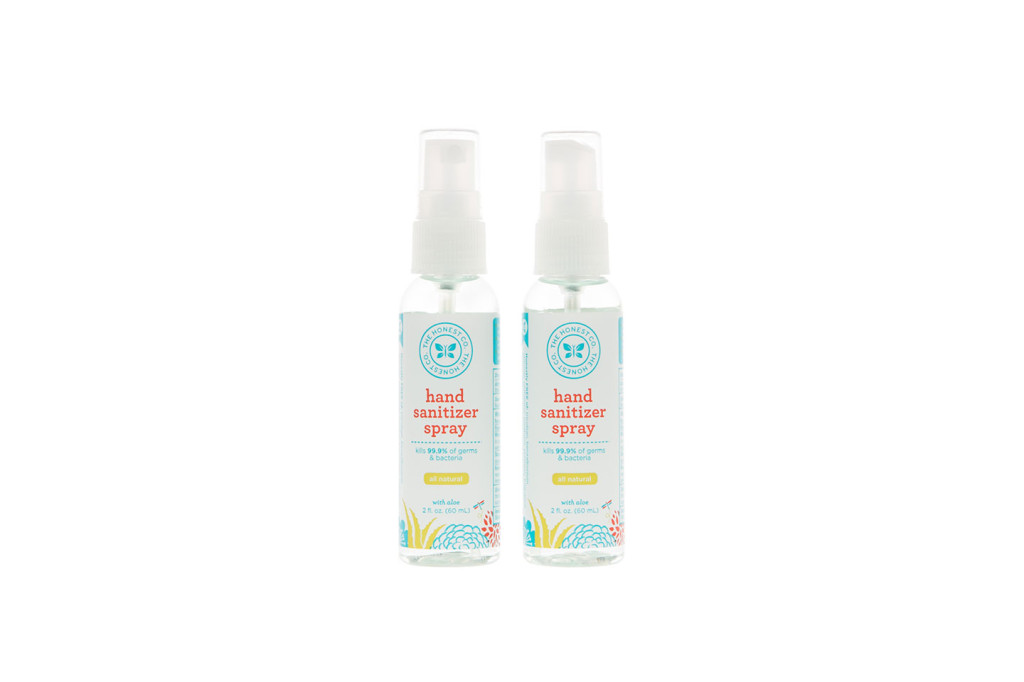 4. Mini backpacks loaded with loot.
The experts at Conde Traveler suggest giving each child their own backpack to carry. Before they leave home, load it with loot you can buy from the $1 isle, including toys and activities to keep kids busy on the plane or in the car. Your best bet are stickers, coloring books, mini notebooks, and trinkets. Make a deal with the kids before you leave home – the content is theirs as long as they carry the bag and don't open it until you give them the green light. Skip Hop Zoo Pack Backpacks starting at $14.29 via Fat Brain Toys.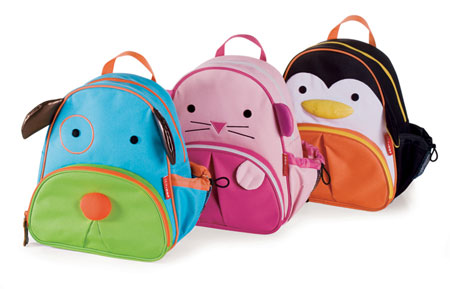 5. Emergency Kit
No matter how much you hover, someone is bound to end up with a scraped knee, itchy bug bite, or a fever… and hopefully nothing more serious. Be prepared by having a mini first aid kit stashed in your bag. The Red Cross has a handy list of what to include in a standard first aid kit for the family. When traveling with little kids, remember to include Baby Tylenol, Benadryl for an allergic reaction and plenty of bandaids. Turn to quick ship sources for a handy take-along emergency kit designed for easy travel. Medi Buddy First Aid Kit available for $6.99 via Amazon.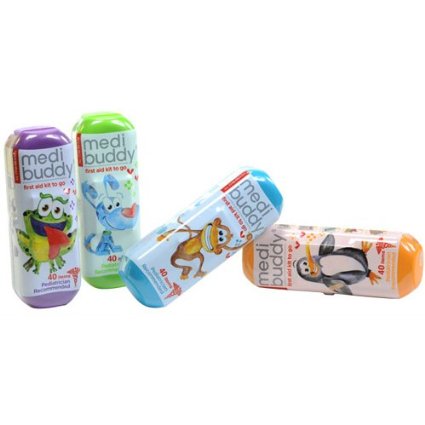 No matter how well you've prepared, your sanity might need a bit of lifesaving of its own, once you arrive at your destination. Remember that nothing beats a babysitter! UrbanSitter has you covered in major metropolitan areas nationwide. Book one for a night out or a few hours to yourself.