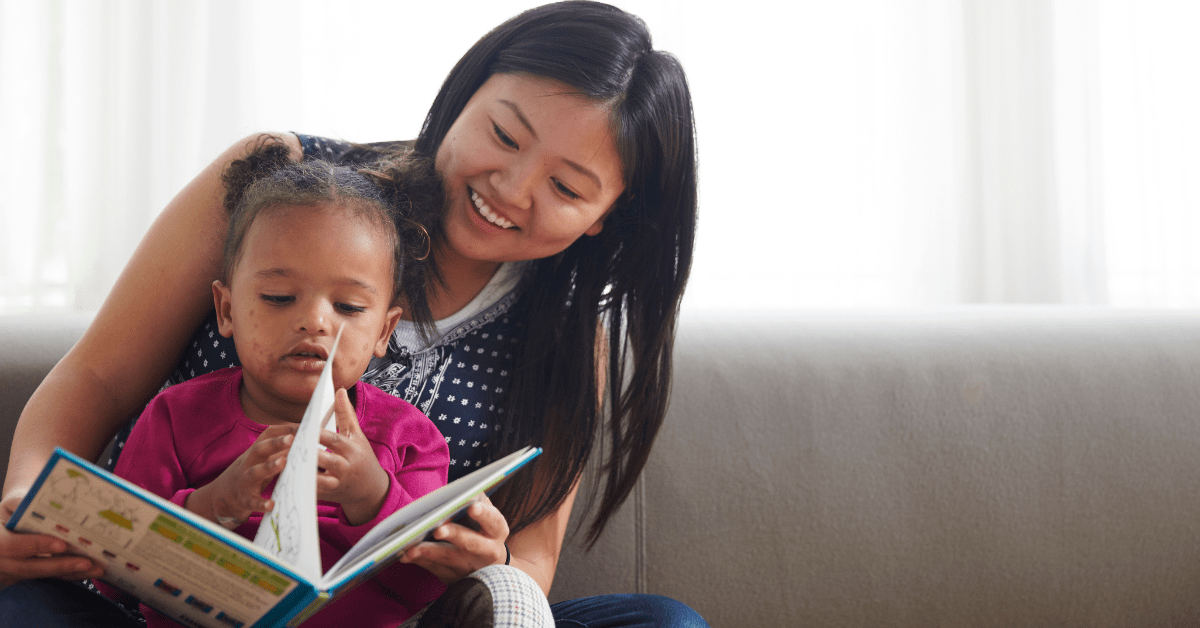 It has been said that finding a great caregiver is as much intuition as it is qualification, but you should back up that intuition with answers to some deeper caregiver interview questions to learn everything you can. Check out our article about how to go about selecting a caregiver, and once you've narrowed the field, it's time to get down to interviews. Fortunately, UrbanSitter offers you the ability to interview caregivers in just a few clicks, and in whichever format best fits your needs:
Phone interview – For some parents, a phone interview is all you need. You can gauge a lot from a 10-20 minute call.
In-person interview – This can take place in your home or public location. At home, your kids would have a chance to meet the sitter, however, you may be able to focus better without your kids around.
Paid, working interview – Hiring a sitter to watch your kids while you're home can be a great way to get to know a sitter. You set the desired pay rate.
Questions for Your Caregiver Interview
Here is a list of possible questions to ask that will make everyone – you, your caregiver, and your kids – feel more at ease.
The Basics
Why do you want to be a caregiver?
What is your favorite age group to work with and why?
Give me three activities you like to do with children that require no electronics.
How many children would you feel comfortable sitting for at one time?
What do you look for in a family when you're considering taking a job?
Do you live nearby and have reliable transportation?
Have you ever been convicted of a crime? (By law, you are not allowed to ask if an applicant has been arrested)
Are you legally allowed to work in the U.S.? (By law, you cannot ask how old your interviewee is. That said, all caregivers on UrbanSitter.com are 18 or older)
What is your rate? (If you plan to hire the sitter for overnight jobs in the future, ask what they would consider charging in those longer-term care situations).
Sometimes a job may run later than originally scheduled — would you be open to staying later if a situation calls for it?
Experience and Work History
How long have you been a caregiver?
How many families have you worked for, and what were the children's ages?
What other child-centric roles have you been in (camp counselor, teacher, lifeguard, etc.)?
Are there any areas of child care that you feel especially accomplished at or lacking in? (Meals, potty-training, bedtime, special needs, etc.)
Can you give me two or three references who could speak to your child care experience?
Specifics for Your Family
We have a dog/cat/snake. Are you comfortable with that?
Do you have a cell phone, and will you use it responsibly when you are babysitting? (Use this opportunity to explain that you may need to text or call the sitter and hope that she will check her phone periodically, but that you expect she will not be texting friends or surfing the internet during the job)
Safety and Abilities
You cannot ask an interviewee about any disabilities or medical conditions they may have. Instead, list the job requirements and ask something along the lines of, "Are you able to execute the necessary job requirements of this position, and perform them well and safely?" For example if you have an active toddler or baby, you might list crawling on the floor, running around on a playground, picking up the baby, sitting on the floor, rocking in a rocking chair for a long time, and bending over a changing table as job requirements.
Do you know CPR and the Heimlich maneuver? Is your certification current?
Do you know how to/are you comfortable changing diapers?
Do you have a valid driver's license, and is it okay if I check your driving record through the DMV?
Can you drive in an emergency?
Do you have a cell phone, and will you keep it charged in case there is an emergency or I need to get in touch with you?
Do you know the name of the nearest hospital/emergency room?
Do you have a current background check? If not, would you mind getting one, or do you mind if I look into getting one for you?
Behavior and Personality
What is your discipline style? (Do you give warnings? Time-outs?)
Are you willing to respect our discipline style? (You will need to describe it to the sitter.)
Give me an example of negative reinforcement and positive reinforcement.
What would you do if you my child refused to go to bed?
What do you think is the best way to handle a tantrum?
What do you consider a "long time" for crying?
Under what circumstances would you call me? Under what circumstances would you call 911?
If you and I have a disagreement about something, how would you like to see us handle it?
What was your proudest moment caregiving?
What was your worst moment caregiving? Is there anything you would do differently to handle that situation, if you could do it over?
Job-Specific Functions
Would you be willing to watch an extra child or two during a job, in the case of play dates?
Do you feel comfortable driving my children to and from school, play dates, or activities?
Are you comfortable operating a stroller for taking walks or going out in public?
Can you help with homework? Prepare meals? Do light housework? Run errands?
Are you willing to babysit overnight? Are you willing to travel with us?
My child is potty-training. Are you able to support our methodology? (You will need to be specific with the sitter about your expectations.)
Occasionally I may need to work from home without distraction, and I'd like to hire you while I'm present in the house. Would that be okay, and would you charge a different rate under those circumstances?
Always ask a candidate if they have any questions or concerns. You've probably done a lot of the talking at this point; now it's time to give the sitter the floor. Encourage him/her to bring up anything on their mind, and let them know they can reach out to you after the interview if they think of something later.
Find and interview experienced caregivers, babysitters and nannies on UrbanSitter.com.