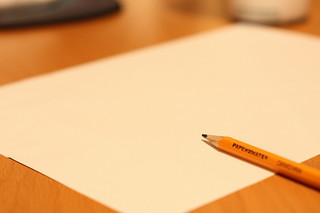 In your rush to get out the door, it's not always easy to remember whether or not you've left your babysitter with an emergency list of all the necessary information and instructions regarding your kids in case of an emergency.
Experts suggest creating a family emergency preparedness plan, including an emergency contact list, evacuation plan, and food allergy action plan. Using the free, downloadable, printable forms below could help in preparing your babysitter for an emergency.
How to make an Emergency Preparedness Plan for your family's needs:
List of Emergency Contacts:
These are the people your babysitter should call if they can't reach you. Instructions should be clear, so they know who to call and under what circumstances, as well as the chain of command. Be sure to include all contact numbers for you, your spouse, your kids' pediatrician, a trusty neighbor, and other responsible family members or friends.  Also include your home address, kids' birthdays and insurance information she may need for a 911 call. UrbanSitter offers a free, printable Emergency Contacts form as a handy tool to leave with your babysitter.
Evacuation Plan:
Otherwise known as an Emergency Escape Plan, this plan is used in the case of a natural disaster or house fire.  Every family member and the babysitter responsible for your family when you are away should be aware of how to exit the home using the safest route as well as an alternate. The Evacuation Plan also designates a place for everyone to meet once safely outside of the home.  Experts advise also keeping flashlights at everyone's bedside; having a map of your home that includes the locations of gas, electricity and water shut-offs; and having a an emergency kit, which includes basic items your family may need in the event of an evacuation, prepared and handy.
Food Allergy Action Plan:
Food allergies require an immediate response, and can be life threatening. If you have a child with a severe food allergy, be sure your babysitter is prepared to respond appropriately by leaving her all necessary information, instructions and medication, including prescribed, self-injectable Epinephrine. The Food Allergy and Anaphylaxis Network provides a free, printable Food Allergy Action Plan form to be completed for every member of your family with a severe allergy.
You can never be too prepared, especially when it comes to your kids. Take the time now to create family emergency plans and share them with your babysitter, leaving her trusty forms each and every time you leave her to care for your family.
Find babysitters and nannies through parents you know at UrbanSitter.