Whether you are an experienced childcare provider or someone hoping to land a first-time nanny position, it's important to take several factors into consideration before choosing a job as a nanny. Evaluating these factors now will help to ensure you find the right position and the right family for you and your unique set of skills and job requirements.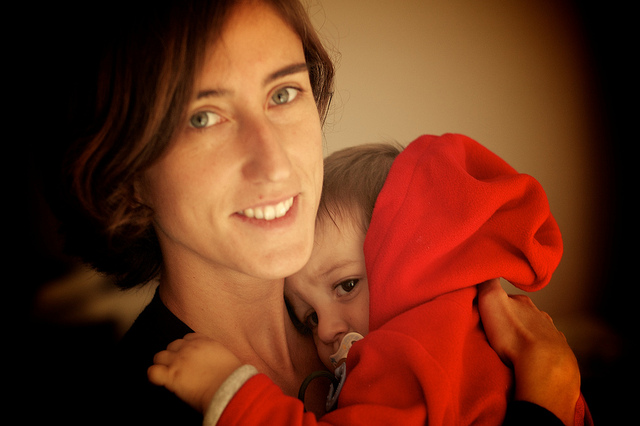 Rapport with Family
It's essential that you feel comfortable with a prospective family and in their home. After all, you will have an intimate role in their household and play a fundamental role in the day-to-day care and development of their children.
You should feel at ease with your employer, and able to openly communicate any and all concerns. Honest communication will become a key factor in your job satisfaction and in your employer's satisfaction with your work. Additionally, consider whether you feel comfortable with the culture of their home and the way they live, including their attitudes, beliefs and discipline style.
Number of Children and Responsibilities
No two nanny positions are exactly alike. Where do you feel most comfortable, competent and challenged? You may like to work for a family with multiple children, requiring lots of logistical coordination; or you may prefer to spend your time one-on-one with an infant or small child. Consider whether you would like to care for a newborn or have qualifications to work with a child with special needs.
Secondary job expectations are also a key factor, as they could easily make or break the relationship if you aren't on the same page with your employer. For instance, will you be cooking for the kids; handling light household duties, such as cleaning, laundry and shopping; and will you handle driving the kids to school and activities? Some nannies are also required to manage children's schedules, respond to invitations, complete paperwork for school and other activities, and help with homework. Others are expected to serve as a primary caregiver while parents are traveling or working late hours. Make sure you discuss these types of responsibilities clearly with any potential employer and have a firm understanding of what the position would involve.
Job Location
It's likely that your job as a nanny may require you to sometimes work later or earlier than your usual hours in order to accommodate a sick child or a parent working late or traveling. Consider the location of their home and accessibility, assessing whether there will be logistical issues getting there or home at unusual hours or during bad weather. For instance, if you are required to work late, will you be able to catch the last ferry home? Is there an early morning bus if you are required to be at work early? If you'll be driving, consider commute times and routes, as well as available parking options.
Short-Term vs. Long-Term Expectations
You may be taking a nanny position with the hopes that you will be with the family for many years. Alternatively, you may seek a nanny position as a way to earn money to pay for school or travel, and see it as a somewhat short-term job. Make sure that your expectations match those of your perspective employer. No one can predict the future, and needs and situations change. However, your employer will want to know if you're planning to leave for school in the fall and you should know if she sees the position as a temporary childcare solution. Also, ask about vacation and travel plans; for families that travel during the summer months, will you be expected to travel with the family or be given paid or unpaid vacation?
Qualifications & References
The nanny job market can be a competitive arena. Let's face it, parents are  vigilant when it comes to finding a caregiver for their children. You can improve your chances of landing a top-notch position by boosting your qualifications and references. Becoming CPR certified, increasing your childcare experience through paid and voluntary work, completing college coursework in early childhood education, having a driver's license and earning high marks from other parents will help bolster your appeal with perspective families.
UrbanSitter can help you attract parents seeking childcare by providing a place for you to post a detailed profile and allow parents from your previous nanny and babysitting jobs to review your work and leave references. One way to display these qualifications is through a comprehensive resume that includes previous families you've worked for as well as any qualifications.
Hours and Pay
Are you looking for a part-time, full-time or live-in nanny position? Are you willing to work overtime? Obviously, some nanny positions are more flexible than others, and some require long hours to accommodate working parents' schedules. Nanny wages can vary as much as the positions do. Wages vary significantly based on geographical location, experience, education and skill set, and required responsibilities.
According to the 2012 International Nanny Association Nanny Salary and Benefits Survey, full-time nannies in the United States earned approximately $700 gross per week, with live-in nannies earning slightly less. It's not uncommon for a full-time nanny position to provide a salary plus health benefits, paid vacation and holidays, and use of a car. To better understand pay scales, talk with other nannies and parents in your area, and review nanny and employment web sites and forums.
Becoming a nanny can be an incredibly rewarding experience. Making sure you consider these important factors before choosing a position will help you to better understand the type of role that works best for you, and assist you in ultimately attracting a family that's just the right fit.