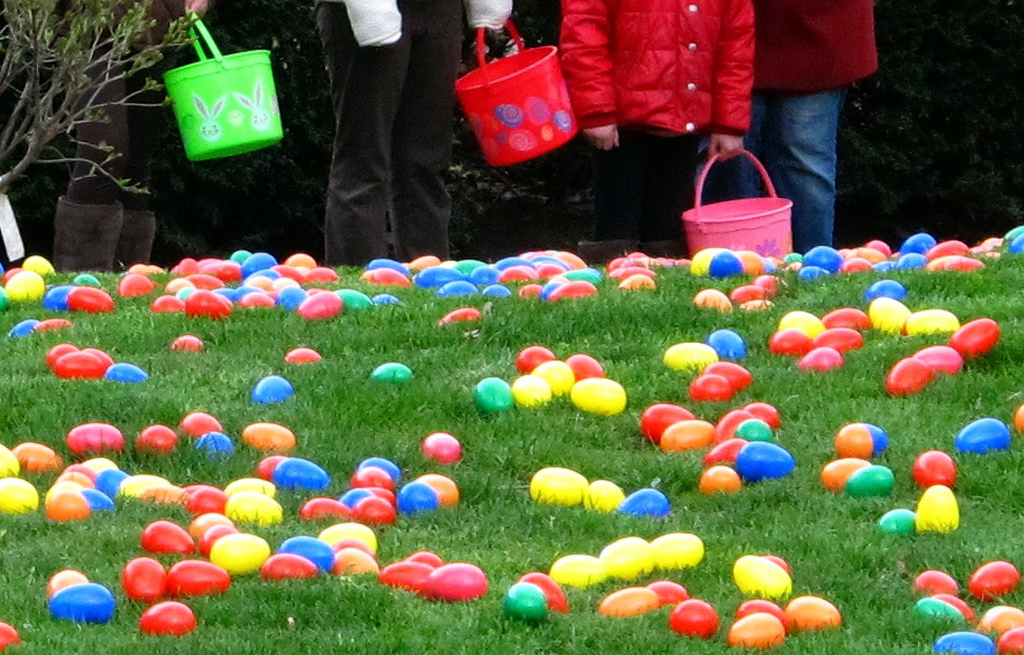 It's that time of year for Easter Egg Hunts and visits with the Bunny. Grab your camera, a basket for your kids and get in on the Spring-time fun. We've highlighted a few eggs hunts that look especially fun, and included links to help you find others in your area.
San Francisco
San Francisco – Spring Eggstravaganza
Golden Gate Park Carousel Area
March 30, 2013, 11am-3pm
Egg hunts, carnival rides, live entertainment, and a BBQ competition. $8 per person.
For more Bay Area egg hunts, see here.  
Los Angeles Area
Recreation Park
March 30, 2013, 9 am
A visit from the Easter Bunny kicks off the event at 9:30 am, followed by egg hunts for kids 11 years and younger.  Free.
For more LA area egg hunts, see here.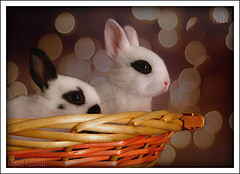 San Diego
Easter Egg Hunt at the Hotel Del Coronado
Hotel Del Coronado, 1500 Orange Avenue in Coronado
Easter Sunday, March 31, 2013 from 10 am – 1 pm
A fancier photo opt is yours at this egg hunt, complete with a visit form the Easter Bunny, fun and craft zones, and a $10 brunch.  The ocean-front egg hunts (10 am to 10:40 am and from 12 pm to 12:40 pm) are free and baskets are provided. Call (619) 522-8815 to register in advance for one of the egg hunts.For a more formal champagne Easter brunch, make reservations for Easter brunch at (619) 522-8490.
For more San Diego area egg hunts, see here.

New York City
The Scholastic Store, 557 Broadway, New York NY 10012
March 30 from 12 am to 4 pm
This event has become an annual tradition and for good reason. Every hour on the hour, staffers will read all about Clifford's First Easter, then kids scramble to find eggs hidden throughout the store. Be sure to bring your camera for photo ops with Clifford. Free.
Looking for an egg hunt closer to home? Check out the Brooklyn Children's Museum Eggs-Travaganza Egg Hunt, March 24; the Spring Egg Hunt at Queens Botanical Gardner on March 30; or The Church of St. John the Divine Easter Egg Hunt on the school quad on March 31.
Fore more NYC area egg hunts, see here.
Boston
The Norwell Women's Club and Norwell Farms Norwell Community Egg Hunt
Norwell Farms last field (the field closest to the Science Center) on Jacobs Lane
March 30th, 11 am
This well-organized egg hunt even guarantees that all candy will be nut-free. Parking will be on Jacobs Lane and at the Jacobs Pond parking lot. Please give yourself a few extra minutes to park and walk to the field, the egg hunt will start promptly.  Please remember to dress accordingly as this has been a wet winter.
For more Boston area egg hunt, see here.
Chicago
Lincoln Park Zoo Farm-in-the-Zoo
Saturday, March 30 9 am –11 am?
 $45 ($40 for members)
Children ages 3–12: $30 ($25 for members) ?Children ages 2 and under are free.
Enjoy a delicious, full breakfast with the Easter Bunny before searching for eggs (two hunts – one for 3 and under and one for the bigger kids), making crafts and participating in animal activities.
For more Chicago area egg hunts, see here.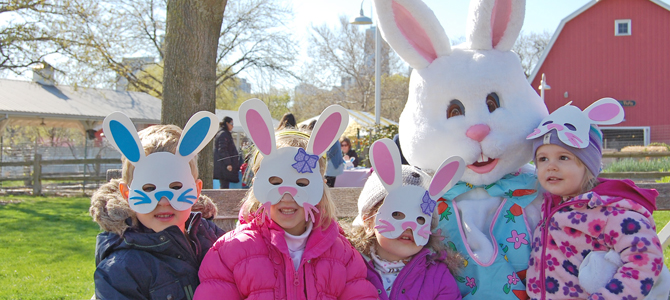 Need a break from your busy bunnies? Find top babysitters in your city on UrbanSitter.com.