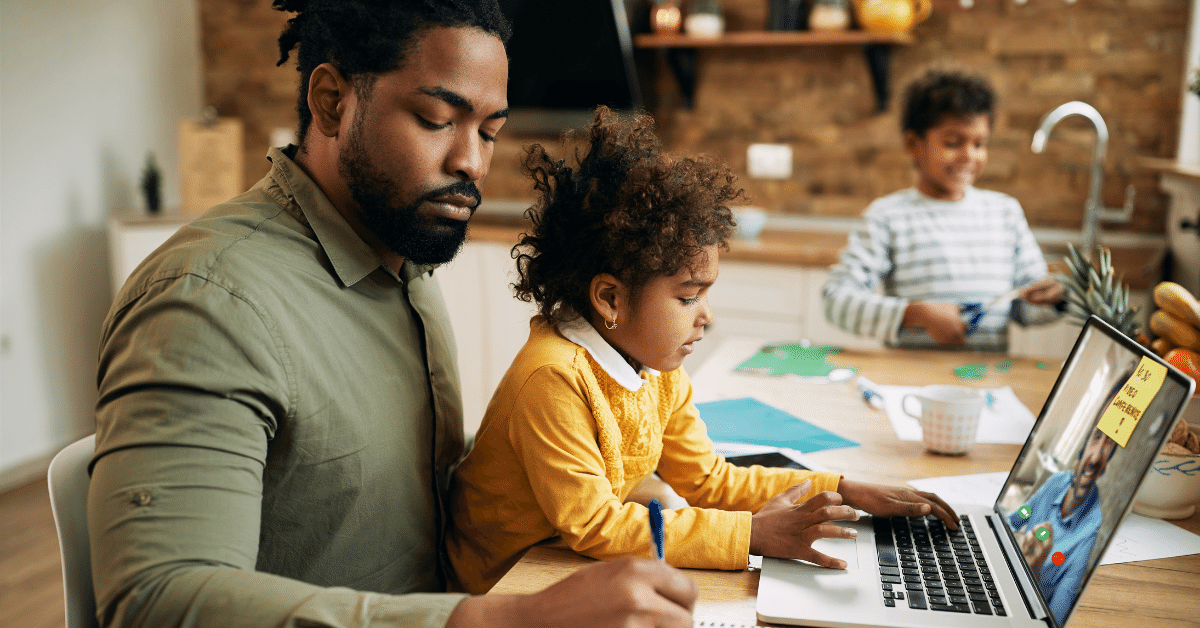 UrbanSitter recently surveyed more than 600 working parents in the United States to understand what working parents' top stressors are and how employers can help, especially during the past two years while grappling with the COVID-19 pandemic, working and parenting in unison. It became clear as the data came in that working parents are feeling the effects and are overwhelmed by the vast array of responsibilities they need to manage within their already limited time. 
The study revealed what we all knew – that working parents are dealing with a tremendous amount of pressure, pulling them from many directions. What the survey was very useful in pinpointing was where the biggest stressors are. Juggling work and home responsibilities ranked as the number one stressor for working parents by a huge margin at 43%. It's also not shocking that finding and providing child care weighed in at 11% and the uncertainty of the world ranked third at 8%. The table below highlights the top pressures working parents are managing. 
On top of the mountain of stressors, parents haven't had an outlet to relieve this stress. Parents are not going out, with 70% of parents saying they do not have regular date nights and 25% stating they go out less frequently due to COVID. Only 5% of parents have regular date nights. The good news is that 37% of parents state they plan to go out more frequently once their child is vaccinated.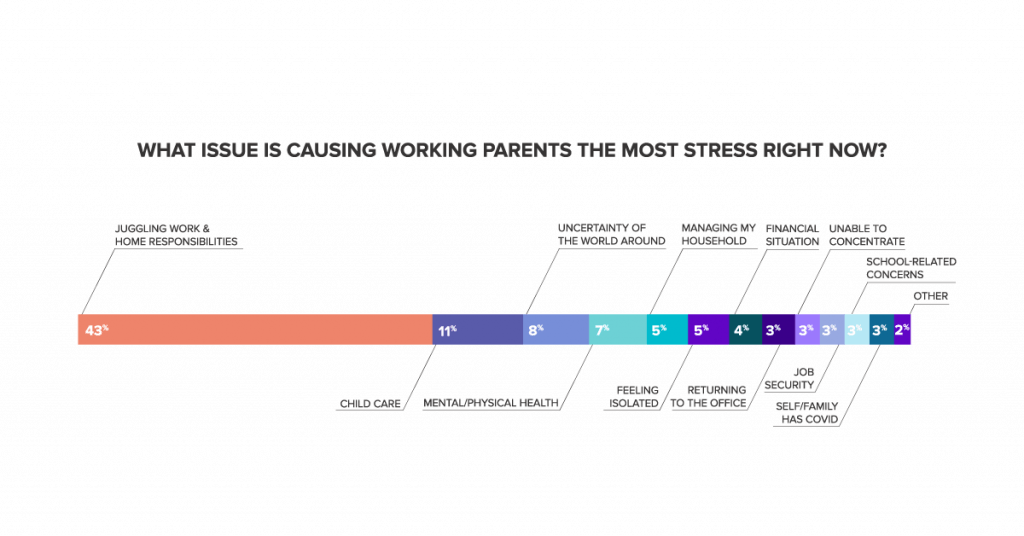 How Companies Can Help
The last two years have exacerbated the child care crisis adding stress to already overwhelmed working parents. Employers can help make a big difference by tackling the first and second top stressors (and subsequent ones lower on the list) of juggling work and home responsibilities as well as child care.
Providing a child care benefit would reduce the pressure on parents as they manage child care and household responsibilities. When a parent has reliable, quality child care, they are able to focus on other parts of their life, mainly their work responsibilities. By adding a child care benefit to the benefits package, employers are investing in their employees happiness and well-being and improving productivity at the same time. 
Interested in more findings from the survey? 
Within the report UrbanSitter authored as a result of the survey, there are key findings on these stressors as well as on what parent employees most want from their employers and how by adapting policies employers can increase retention and productivity. For an in-depth look, download the 2022 Working Parents & Child Care Report.
Introducing UrbanSitter's Corporate Care Program
Give your employees the caregiving benefit they deserve.