More than a quarter of parents we surveyed said they cannot live without Pinterest this holiday season. Whether you are among the Pinterest fanatics or are yet-to-be-converted, you'll be happy to see our round-up of the Best of Pinterest Recipes for the Holidays. We've chosen them to provide perfect solutions to your top holiday cooking, baking, gifting and entertaining needs.
Best of Pinterest Recipes for the Holidays
I'm Too Whipped to Cook, but Can't Face Another Night of Take-Out
In just minutes, you can have a bowl of hot, nourishing soup on the table. The secret to making this better-than-take-out wonton soup super quick is the frozen dumplings, which are also a big hit with kids. If your pantry is fairly stocked with Asian spices and condiments, you may be able to head straight home to the stove.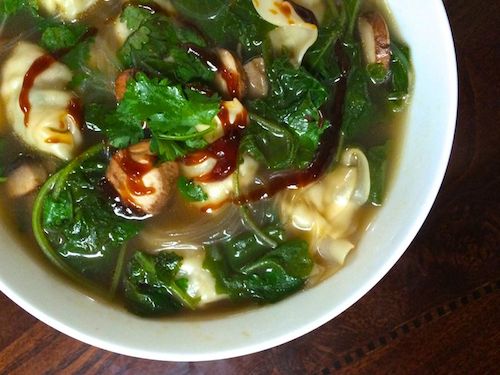 Yikes! I Invited a Family of Five to Dinner…Tonight!
No matter how picky the kid, he'll likely eat mac and cheese. What a nice surprise you'll give when you present your guests with a piping hot, bubbly dish of gooey macaroni and cheese. Adults will swoon at the chance to indulge in what's typically saved for the kids' menu and everyone will feel relaxed and right at home with a comforting, no-frills, let-your-hair down kind of meal. Serve it with roasted broccoli or a simple salad for a complete meal that won't break your back or your budget.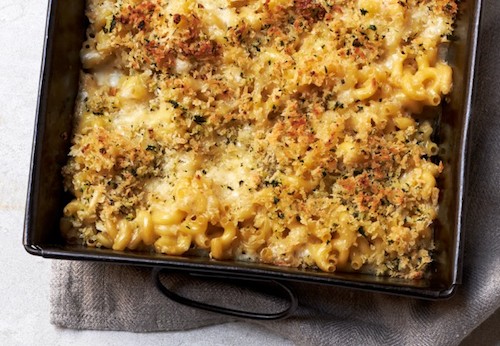 RSVP'ed, Need to Bring an App to Share
Leave it to Southern women to share the scoop on what nibbles, dips and finger foods are guaranteed to be devoured at any party. This collection of party appetizer recipes from Southern Living has quite a few picks worth testing, even with your finickiest friends. Our choice – Tuna Apple Mini Melts. The bite-sized bits look oh so festive among a table of tired dips and chips. The flavor combination of a creamy tuna-apple mixture in flaky pastry shells, topped with Havarti cheese is killer.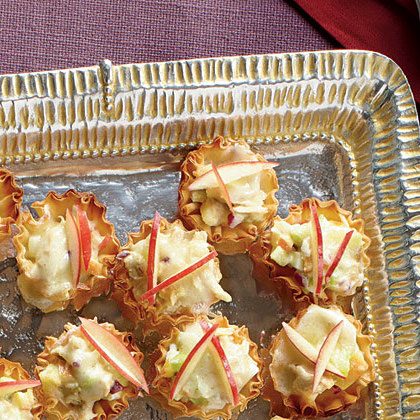 I'd Love to Greet My Children with a Special After-School Treat to Mark the Start of Winter Break
GMOs be damned. Last we checked, more than 5,200 people repinned this pin for Cake Mix Christmas cookies. They must be onto something – that something is likely the fact that you need only four ingredients to create these moist cookies: cake mix (white is preferred), an egg, water and oil. Because they are so simple to make, you can spend the time you saved doing the fun part – decorating. Decorate for Christmas, Hanukkah, a wintery-theme, whatever you like. Make it a fun surprise for the kids by having a batch ready for them to decorate (and devour) when they walk in the door on that last day of school before winter break begins.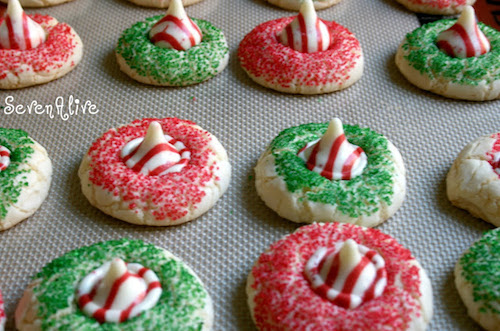 Hosting Christmas Dinner and Need to Freshen Up the Menu

Get a head start on your New Year's resolution to get healthy with this nutritious, delicious roasted green bean and mushroom salad with farro. The veggies get an interesting twist and break from the typical sautéing by instead roasting them, then adding a nutty, chewy, nutrition-rich grain. Finish it off with a tangy feta crumble and a homemade, balsamic vinaigrette. No matter what it's accompanying on your holiday plate –be it a turkey, ham or a festive fish dish – this new addition will be a welcomed newcomer.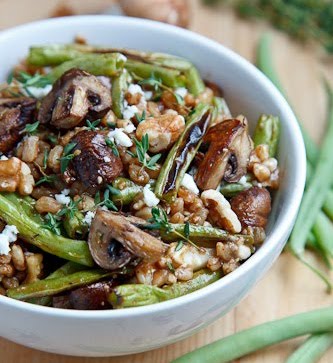 With So Many Options Out There, How's a Busy Girl to Choose Just One Cookie to Bake?
Okay, so we couldn't choose just one, but we did pick a strategy. Here it is: let the kids choose and get them to help bake. Yikes, you say? Yes, undoubtedly you are busy and the thought of having the kids help bake is sweet in theory, but we all know it means the whole process will take three times as long and you'll have thirty times the mess to clean up afterwards. Fear not! This handy round-up of Holiday Cookies Kids Can Make from Parents Magazine gives you dozens of cookies recipes that truly can be created by children. Granted, the results aren't likely to win any culinary accolades, but they're tasty and the kids will be thrilled.  After all, it's really not so much about the cookies, as it is about making memories.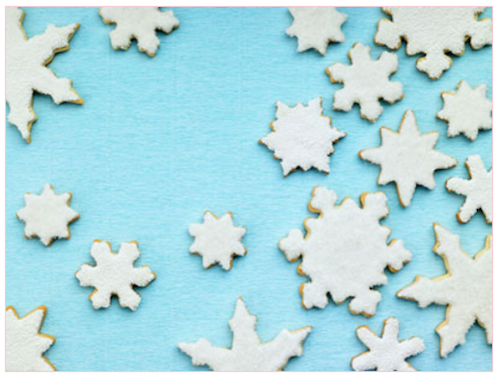 I Want to Come Home to a Home-Cooked Meal, but I'm Not Home to Cook It

No need to plead with your nanny or bribe your mother to come cook you a nice warm meal. Regardless of any past experience you may have had with your crock pot/slow cooker, it really can be a lifesaver that is capable of creating more than just a pot of spaghetti sauce. This recipe for Slow Cooker Chicken Adobo basically creates braised chicken in a savory, tangy sauce based on a traditional Filipino favorite. It's brightened with a bit of fresh ginger, though as one reader comment adds, "it's a nice platform recipe for customizing with spices and condiments that suit your family's tastes" – i.e, a few bay leaves, sugar, or more onion. Simply throw it together before you leave the house in the morning and you'll be welcomed home with an amazingly enticing aroma and a really tasty meal.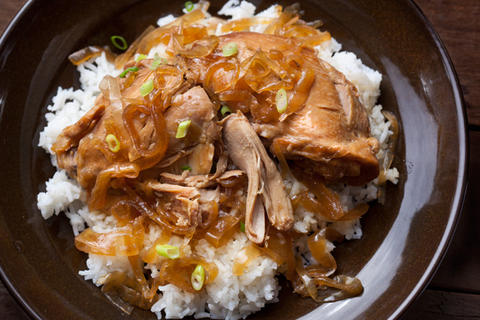 Need a (Quick and Easy) Homemade Treat for the Neighbors, Teachers and Babysitters on my List
Boy, Pinterest has no shortage of DIY food gifts to make for the folks on your list. There's everything from homemade Cranberry-infused Vodka, to infused salts to bacon-wrapped chocolate bars. If you're looking to zero in on the perfect recipe you can proudly give to both the little old lady next door and the sweet girl who babysits in a pinch, let us suggest Peppermint Bark. Who knew the crunchy, Christmasy treat is so simple to make? You need just good quality dark and white chocolate (Trade Joe's sells it by the pound) and miniature candy canes. Peruse the recipe, via The Faux Martha here.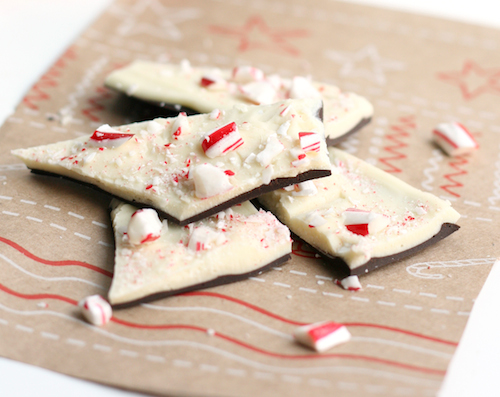 Mama, Warm Up Those Babies! It's Cold Out There!
Coming in after a cold walk home from school or a fun afternoon playing in the snow, nothing feels more welcoming than a steamy mug of hot cocoa. Skip the envelopes of instant stuff, and instead whip up this from-scratch version using just chunks of chocolate, milk, cream, sugar, a touch of cinnamon. To make it holly and jolly, add some crumbled candy cane and an extra cane for stirring.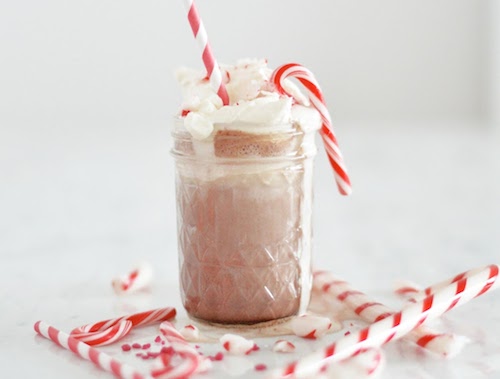 Find babysitters in a flash at UrbanSitter.com.