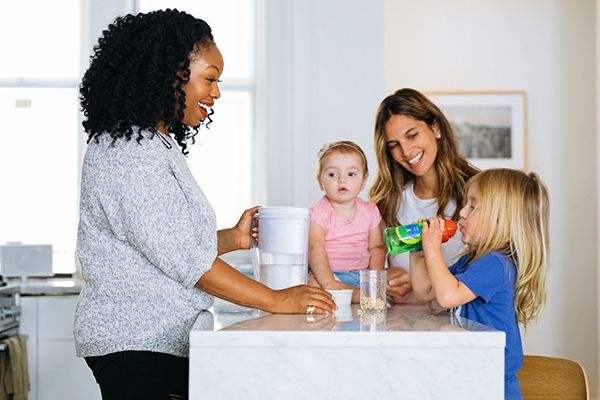 If you're a babysitter looking for babysitting jobs, you're in the right place! We'll help you create a babysitter profile on UrbanSitter and give you a few tips to set you up for success.
First off, we'll explain how UrbanSitter works
Parents come to UrbanSitter and search by date and time to find available babysitters. If you are available in that window of time, your profile will appear in the parent's search results. The placement of your profile in search results depends on a number of factors including the completeness of your profile, reviews/badges you've earned, if you're connected to the parent through another family, and your membership plan.
Another way parents hire babysitters is by posting a job on the Job Board. You can browse through all of the job opportunities in your area and can click the "I'm Interested" button for any that you'd like to be considered for. Parents will send you a job or interview request if they are interested.
> Create a babysitter profile at UrbanSitter.com

Top Tips to Help You Land Jobs
1. Keep your availability up-to-date. On UrbanSitter, parents search for babysitters by the exact date and time they need help. The more availability you list, the more likely you are to appear in search results. If you do not list availability, parents will not be able to find you. It's also important to keep your availability accurate, so parents do not contact you about jobs when you are unavailable.
2. Complete your profile… and make it look great.
Fill out all sections. Parents can search for sitters by years of experience, languages spoken, rates, vehicle, etc., so if sections of your profile are blank, you will not show up in search results.
Make sure you have an engaging "About me" section. You want a parent to read yours and say, "Wow, this sitter sounds amazing." Get more tips.
Request reviews from parents you've worked for in the past. Reviews help you establish credibility with parents. Request reviews now.
Select a profile picture that is friendly and inviting. Get more tips.
Upload a video: This is an opportunity to introduce yourself to hundreds of parents, so make it count! Start video now.
List the locations you're willing to work in. The more neighborhoods you are willing to work in, the more likely you are to get jobs.
3. Check the Job Board frequently. Parents will post a job with their specific requests to the Job Board. These range from last minute gigs to recurring or permanent jobs. Be sure to check the Job Board frequently and hit the "I'm Interested" button to be considered. If your profile was incomplete at some point, you may not have access to the Job Board. If that's the case, send a quick message to support@urbansitter.com.
4. Earn Badges on your profile to help you stand out from the crowd.

"Responds in 24 hours" badge
Respond as soon as possible to all job and interview requests. Parents are an antsy bunch and a quick response is VERY important to them. Your goal should always be within 24 hours. If you consistently respond quickly, you will earn a "Responds Within" badge – the badges have a scale of within 1 hour, 4 hours, and 24 hours.
Don't feel bad declining a job–your quick response still counts toward this badge. A parent would rather know as soon as possible if you are not available so that they can find someone else. If you have to decline a job, you have the option to recommend a friend on the site. If you're going out of town, be sure to update your availability calendar and change your

Account Settings

, so parents can't send you job requests when you're not available.

"Repeat family" badge
Earn this badge by working with the same family more than once. Encourage families to keep booking you on the site, so you can earn this badge. A "Repeat families" badge shows you're a babysitter who's asked back again and again. Once you've completed a job with a family, you can "Add jobs" to your calendar for them, in case they forget to officially book your through the site. Add a job now.
5. Sign up for direct deposit so parents can pay you with a credit card.

Parents love the convenience of paying babysitters online with a credit card. Babysitters also say they get tipped more often!
Simply sync your bank account with UrbanSitter (it's secure and deposit-only). When parents pay via credit card, we deposit the cash directly in your account. This service is FREE for sitters and you keep 100% of your wages. Add direct deposit now.
6. Hourly Rates. Have you completed all of the above and you're still not landing jobs? Take a look at your hourly rate. Is it too high for the area you work in? If so, you might try lowering your rate temporarily to see if you get more job requests. You can always raise your rate again later.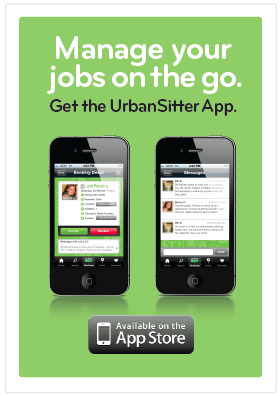 7. Download the UrbanSitter iPhone app. Don't miss a job request! Get notified instantly when a parent books you and reply on your phone. Stay organized with access to upcoming job details, including maps. Download the UrbanSitter app.

> Create a babysitter profile at UrbanSitter.com
For more advanced tips, continue to Tips for Babysitters – Advanced.
You may also be interested in joining the UrbanSitter Babysitter Facebook Group to find out about local events and connect with other babysitters.
Have a specific question about UrbanSitter or your account? Visit the Support Center.